Children's Health and Environmental Advocates Call on Governor Cuomo to Sign Legislation Banning Chlorpyrifos
New York State American Academy of Pediatrics, Learning Disabilities Association of New York, Human Rights Watch, and others urge Governor to take action
New York, NY
—
A broad coalition of national and state advocates urged Governor Cuomo to sign legislation banning chlorpyrifos, a pesticide known to harm children's brain development. Senate bill S5343 was passed by bipartisan majorities in the Legislature on April 30. The Governor has less than a week to sign it into law.
Under the Obama administration, U.S. Environmental Protection Agency (EPA) concluded that chlorpyrifos does not meet the legal safety standard and proposed a federal ban. The Trump administration killed the proposed rule in March 2017.
The New York Attorney General leads a coalition of states that have sued the Trump administration to ban chlorpyrifos. The states filed an opening brief in the lawsuit on Friday. California and Hawaii, as well as the European Union, have banned chlorpyrifos. Under this legislation, New York would do the same.
In August, over 80 organizations sent a letter to Governor Cuomo urging him to enact the legislation. Today organizations reiterated their call. Leaders of 11 of the largest environmental organizations in the country also urged the Governor to act.
"There are numerous studies showing that exposure to chlorpyrifos in the womb harms children's brain development. The science is clear, and this pesticide should have been banned years ago," said Warren Seigel, MD, MBA, Chair, New York State American Academy of Pediatrics. "We, as pediatricians, urge the Governor to sign the bill and protect kids now."
"A chlorpyrifos ban is long overdue given the overwhelming evidence that this pesticide harms brain development in children," said Jeffrey Baker, PhD, Board President of the Learning Disabilities Association of New York State. "Many other insecticides including DDT have been banned as hazards to the health of animals and people. Every day we go without a ban, children are eating, drinking, and breathing a pesticide linked to intellectual and learning disabilities, attention issues, and autism. Children are especially susceptible to the toxic effects of chlorpyrifos. They have greater exposure because, relative to adults, they eat more fruits and vegetables, and drink more juice in proportion to their weight. It is more than past the time to act."
"Banning chlorpyrifos is essential to protect farmworkers and their families from being poisoned by pesticides while they work on New York's farms," said Jo Becker, children's rights advocacy director at Human Rights Watch. "Farmworker children interviewed by Human Rights Watch said they got violently ill after being sprayed by pesticides on U.S. farms. Governor Cuomo has defended farmworkers' rights in the past. Signing the chlorpyrifos ban is the next step to protect New York's farmworkers."
"Child farmworkers are America's most vulnerable workers, allowed by loopholes in U.S. child labor law to work unlimited hours in agriculture beginning at the age of 12," said Reid Maki, Coordinator, Child Labor Coalition and Director of Child Labor Advocacy of the National Consumers League. "These children not only perform backbreaking labor, they are exposed to numerous dangers from equipment, tools, and pesticides, including the neurotoxin chlorpyrifos which we know with certainty damages their neurological development. New York State has an opportunity to protect these children and it must. Governor Cuomo should sign S5343 today!"
"Senate bill S5343 provides you with an opportunity to reject the reckless and lawless behavior of the Trump administration and protect the children and endangered species of your state from chlorpyrifos. All you have to do now is sign your name," said senior leaders of American Rivers, Clean Water Action, Defenders of Wildlife, Earthjustice, Friends of the Earth, Greenpeace, National Audubon Society, National Wildlife Federation, Natural Resources Defense Council, Sierra Club, and Union of Concerned Scientists in a letter sent to Governor Cuomo on Monday.
"Chlorpyrifos is known to harm children's brain development. It would have been banned over two years ago, but the Trump administration killed a rule to do so," said Peter Lehner, Managing Attorney, Sustainable Food & Farming at Earthjustice. "New York can reject the lawless behavior of Donald Trump by banning chlorpyrifos. We hope Governor Cuomo will sign Senate bill S5343 and ban chlorpyrifos now."
"The Legislature has done its job in protecting the health of New Yorkers by passing legislation that bans this deadly pesticide. Now the Governor must do likewise and stand with the State Legislature and the rest of the world by signing this ban into law and not take the side of industry and the Trump administration by vetoing this measure," said Kate Kurera, Deputy Director of Environmental Advocates of New York.
"The Legislature set up New York to become a national leader in public health and environmental protection," said Jason Davidson, Food and Agriculture Campaigner at Friends of the Earth. "Governor Cuomo must follow the people and the science; he must protect children, farmworkers, and endangered species by signing this bill."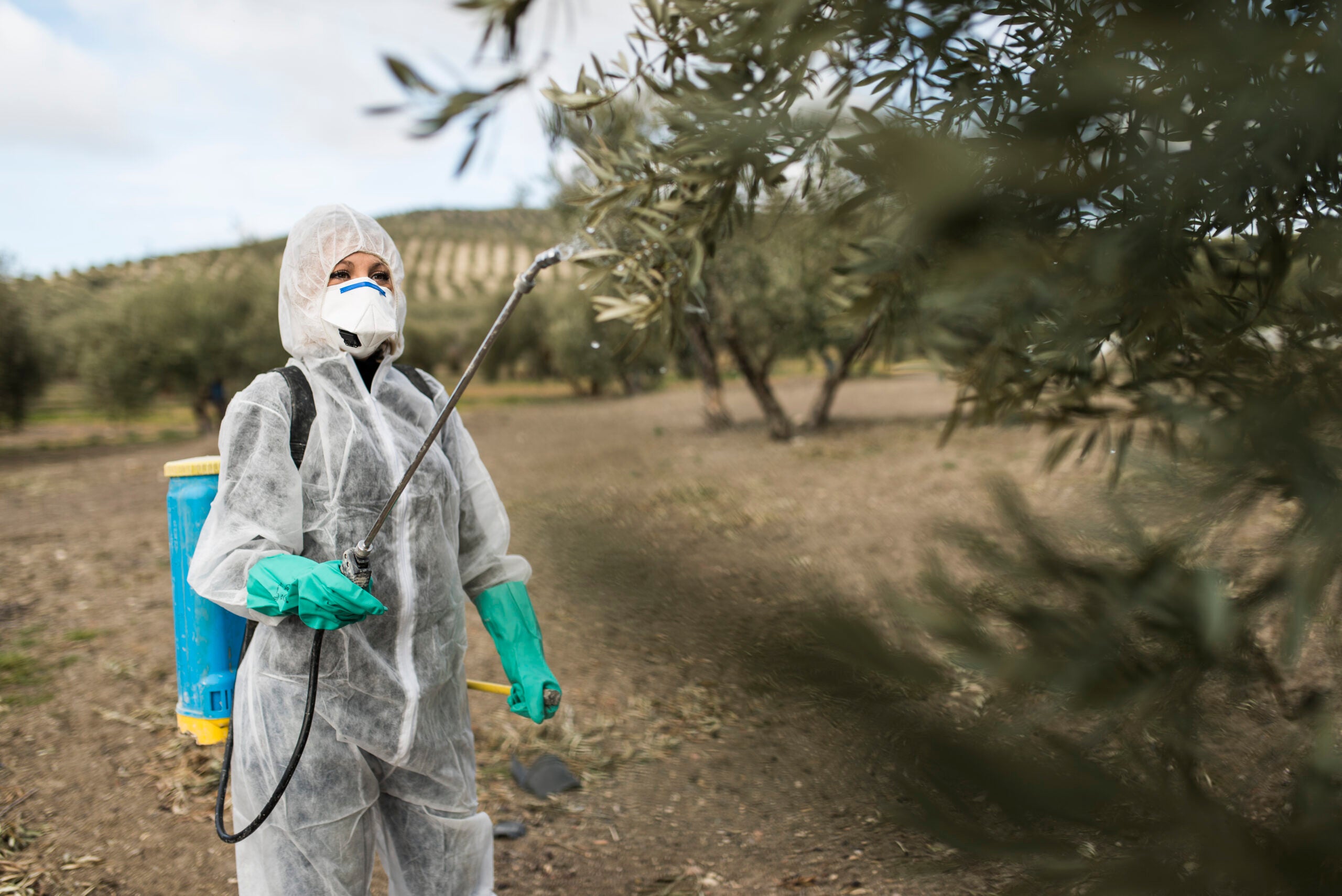 Earthjustice is the premier nonprofit environmental law organization. We wield the power of law and the strength of partnership to protect people's health, to preserve magnificent places and wildlife, to advance clean energy, and to combat climate change. We are here because the earth needs a good lawyer.