Court Upholds Hawaiʻi's Solar Water Heater Mandate
Victory
—
State Energy Office wrong to rubberstamp gas variance requests
Leināʻala L. Ley, Earthjustice, (808) 599-2436
,
Will Giese, Hawaiʻi Solar Energy Association, (808) 232-8371
Honolulu, HI
—
Yesterday, the Environmental Court of the State of Hawaiʻi ruled that the State Energy Office of the Department of Business, Economic Development, and Tourism (DBEDT) was wrong in allowing "wholesale" exemptions from the state law mandate that all new single-family homes include solar water heaters. The mandate was originally enacted 11 years ago, but DBEDT has rubberstamped almost 100% of all variance requests for gas water heaters, totaling over 6,500 exemptions to date. Further, several large subdivision developments on Oʻahu, including 15,000 total units, were lining up to seek such exemptions over the foreseeable future.
Earthjustice challenged DBEDT's practice in a lawsuit brought on behalf of Hawaiʻi Solar Energy Association, the state's largest clean energy trade association, and Sierra Club, the state's largest environmental membership organization. The state environmental court, Judge Jeffrey Crabtree, agreed with the Earthjustice attorneys that DBEDT's wholesale exemptions for gas water heaters were contrary to the law's purpose of promoting the environmental and consumer benefits of solar water heating and the legislature's stated intent that variances be "rarely, if ever, exercised or granted." In a decision announced from the bench, with a written order to follow, the court ruled that, rather than compelling DBEDT to rubberstamp gas variances, the law grants the agency discretion to consider variances on a case-by-case basis, and to deny requests that fail to meet the legislature's stated policy goals.
"The court's ruling clarifying DBEDT's discretion to deny gas variances vindicates the original intent of the solar water heater mandate and helps Hawaiʻi fulfill its leadership role in achieving a clean energy future," said Earthjustice attorney Leināʻala Ley. "Blanket exemptions for fossil-fuel infrastructure never made sense, and are simply untenable in today's time of climate crisis."
DBEDT's failure to properly review variance requests from the solar water heater mandate has cost Hawaiʻi's local solar industry an estimated $36 million in economic and job benefits to date. It has also cost Hawaiʻi homeowner-consumers millions of dollars in energy savings, an amount that only escalates over time since solar water heating pays for itself many times over during a 20-year lifespan. The legislature also found that the solar water heating mandate would avoid ten thousand tons of greenhouse gas emissions per year, a benefit that has only increased in importance after Hawaiʻi last year became the first state to establish a goal of carbon neutrality by 2045.
"Closing this exemption represents a massive victory for common sense and clean energy in Hawaiʻi," said Will Giese, Executive Director for HSEA. "Solar water heating is a no brainer solution, which is why it was mandated in the first place, and it generates huge upside benefits for Hawaiʻi residents well into the future."
"This ruling is powerful because it enables Hawaiʻi to follow through on its commitments to protect our environment and climate," said Marti Townsend for the Sierra Club. "We know that gas-fueled water heaters are more polluting and more costly than solar alternatives, and we should have phased them out of new home construction years ago. This future starts today."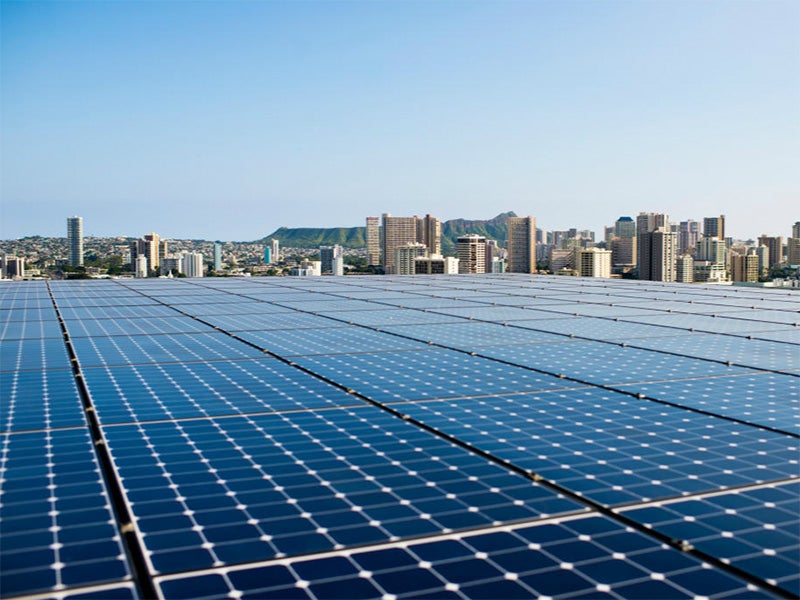 Earthjustice is the premier nonprofit environmental law organization. We wield the power of law and the strength of partnership to protect people's health, to preserve magnificent places and wildlife, to advance clean energy, and to combat climate change. We are here because the earth needs a good lawyer.