Earthjustice Endorses FAIR Act Legislation to End Forced Arbitration Injustice
Legislation would put an end to "pickpocket provisions" in workers' contracts, environmental law organization contends
Washington, D.C.
—
In a bid to put an end to the practice of "forced arbitration," frequently used by large corporations like credit card companies to block everyday people from bringing claims of harm before a judge and jury, legislators introduced the Forced Arbitration Injustice Repeal (FAIR) Act today. Earthjustice, the nation's leading environmental law organization, announced its support for the legislation.
Often buried in the fine print of "take-it-or-leave-it" agreements like those governing student loans, cell phone bills, employment contracts, and even nursing home admissions, forced arbitration clauses allow big corporations to hide from accountability by dictating the rules, venue, arbitrator, and terms in the event of a dispute. The FAIR Act would eliminate the practice of forced arbitration, protecting the people's legal rights in critical cases.
Earthjustice identified forced arbitration as one of the top threats to real justice in its 2018 report, "Our Country, Our Courts."
The following is a statement from Patrice Simms, Vice President of Litigation and head of the Access to Justice program at Earthjustice:
"Real justice means that the people's courts — not corporate courts like those in forced arbitration proceedings — decide who gets access to justice. Forced arbitration clauses literally pick consumers' pockets by putting big business's favored arbitrators in charge, leaving regular people with no choice but to accept secretive, one-sided proceedings for their claims. Earthjustice applauds Senator Blumenthal, Representative Johnson, their colleagues, and all of the advocates fighting against this unfair and unethical practice for their efforts to craft the FAIR Act, and we are proud to support the legislation."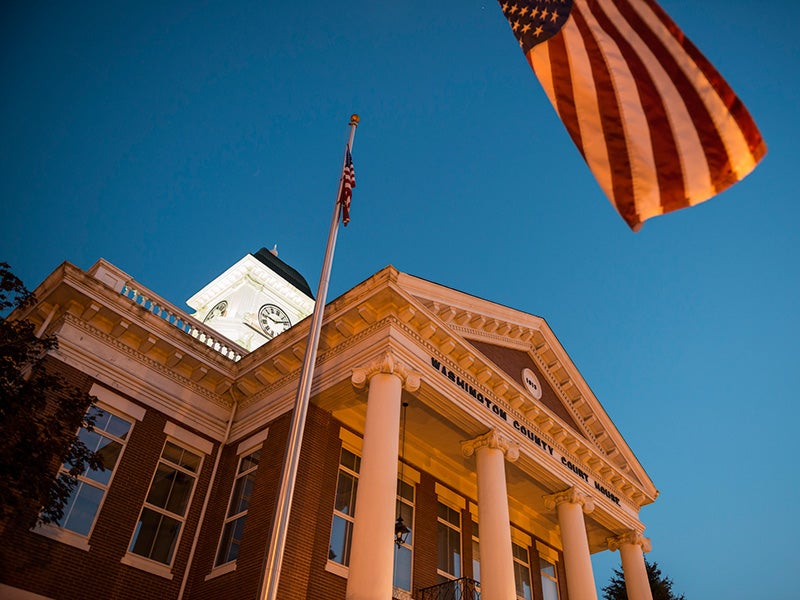 Earthjustice is the premier nonprofit environmental law organization. We wield the power of law and the strength of partnership to protect people's health, to preserve magnificent places and wildlife, to advance clean energy, and to combat climate change. We are here because the earth needs a good lawyer.