Federal Court to Hear New Mexicans' Challenge to Discriminatory Solar Rates
Discriminatory fees on solar customers violate federal law
Albuquerque, NM
—
Friday, August 16, residents of New Mexico and the non-profit Vote Solar filed a lawsuit in federal court challenging an illegal fee charged to customers with solar panels. The plaintiffs, represented by attorneys at Earthjustice, sued over fees the Farmington Electric Utility System levies on customers with solar panels as discriminatory and violating the Public Utilities Regulatory Policies Act (PURPA).
The City of Farmington in northwest New Mexico operates the Farmington Electric Utility System and serves roughly 45,000 customers across most of San Juan County and a small portion of Rio Arriba County. In January 2017, the Farmington City Council approved a $7.28 per kilowatt fee on residential customers with rooftop solar panels to increase utility revenue from customers who offset their purchases from the utility with solar generation. According to the lawsuit filed in federal court, those fees unfairly single out solar customers for higher charges, undermining the economics of families' solar panel investments and keeping solar savings out of reach for too many customers. The plaintiffs include individuals and a small business who either invested in solar or intend to install solar and face higher electricity bills because of the discriminatory fees.
"The Farmington utility is imposing an anti-solar charge similar to those that were rejected when tried by other utilities. The utility incorrectly presumes to be entitled to more of its customers' money, even when those customers produce their own electricity instead of buying it from the utility. That's wrong. What's more, it's illegal. We're asking the court to stop the anti-solar discrimination." said Dave Bender an Earthjustice attorney representing the solar owners in federal court.
"Sunny New Mexico should be leading the nation in creating opportunities for families and businesses to go solar, and instead the anti-solar fee that Farmington Electric imposes is one of the worst in the U.S.," said Rick Gilliam, Program Director with Vote Solar. "We're proud to be working with Farmington residents and partners like Earthjustice to challenge this unfair and illegal fee so that we can clear the way for people to go solar, take control of their own energy bills, and invest in New Mexico's growing clean energy economy."
Earthjustice and Vote Solar have challenged and defeated anti-solar rates in Nevada, Colorado, Michigan, Massachusetts, Texas, and Wisconsin as well as illegal fees proposed by utilities regulated by the Public Regulation Commission in New Mexico and are actively opposing anti-solar rates proposed by utilities in Montana and Kansas.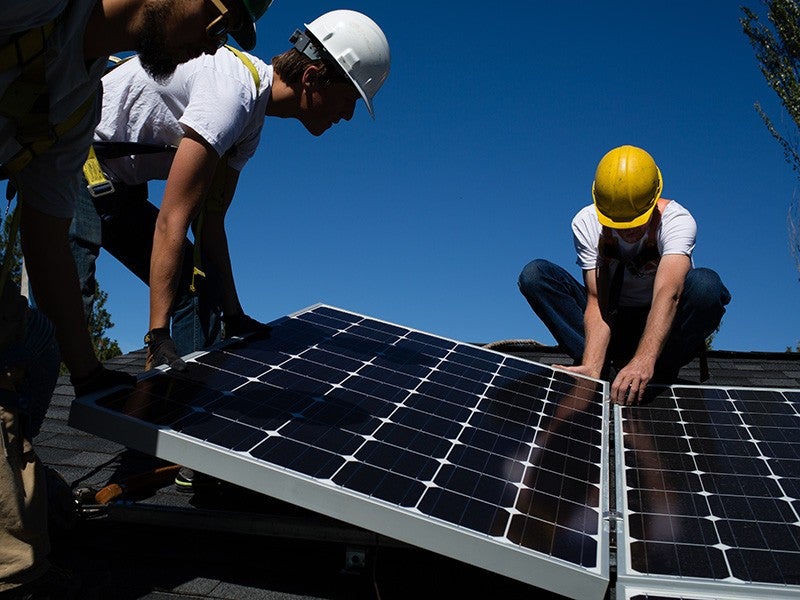 Earthjustice is the premier nonprofit environmental law organization. We wield the power of law and the strength of partnership to protect people's health, to preserve magnificent places and wildlife, to advance clean energy, and to combat climate change. We are here because the earth needs a good lawyer.