Indiana Community Groups Challenge Air Permit for Coal Refinery
The coal-to-diesel plant would emit millions of tons of dangerous pollution using a technology that has never been employed in the U.S.
Charles McPhedran, Earthjustice, (215) 206-0352
Lauren Piette, Earthjustice, (319) 331-3491
Daveon Coleman, Earthjustice, (202) 745-5222
John Blair, ValleyWatch, (812) 464-5663
Mary Hess, Southwestern Indiana Citizens for Quality of Life, (812) 686-5391
Indianapolis, IN
—
Community groups appealed an air quality permit issued to Riverview Energy Corporation for its proposed construction of a massive coal-to-diesel refinery in Dale, Spencer County, Indiana. Earthjustice worked with Southwestern Indiana Citizens for Quality of Life and ValleyWatch. The proposed refinery, which would be the first of its kind ever built in the United States, would emit dangerous air pollution in a county that already ranks among the worst one percent nationally for toxic releases.
The community groups' appeal describes how the permit is rife with errors that provide no reassurance to the public that they would be protected from the refinery's dangerous pollution. The Indiana Department of Environmental Management issued the permit on June 11, 2019.
"This permit is deeply flawed," said Charles McPhedran an attorney with Earthjustice. "Riverview Energy must not be allowed to site this dangerous project near vulnerable communities, including an elementary school and nursing home."
"Riverview Energy's coal-to-diesel refinery is in close proximity to residential homes," said Mary Hess, President of Southwestern Indiana Citizens for Quality of Life. "This refinery would be adding to several facilities already in our community emitting toxic air pollution. We won't let our neighborhoods become a sacrifice zone for public health."
"We have been down this path several times before," said John Blair, President of ValleyWatch. "None of the prior projects even broke ground due to the horrible economics of coal conversion projects. In the end, Riverview Energy will be little more than a failed 'get rich quick scheme' for the sponsors."
Background: The proposed refinery would use "Veba Combi Cracker" technology, which has never been used before in the United States and is licensed by KBR (the former Halliburton subsidiary), to transform coal into liquid fuels like diesel and naphtha through the process of "hydro-cracking." This process would require crushing more than two million tons of coal every year and mixing it with toxic additives and heavy gas oil. If built, the refinery would emit massive amounts of hazardous air pollution every year, including known carcinogens like benzene and polycyclic aromatic hydrocarbons, in addition to significant amounts of particulate matter and other pollutants that contribute to asthma. The refinery also would emit more than two million tons of greenhouse gases every year.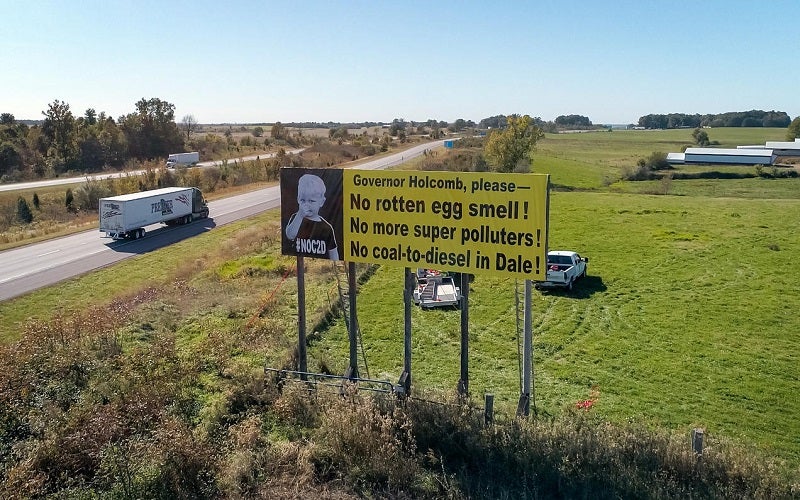 Earthjustice is the premier nonprofit environmental law organization. We wield the power of law and the strength of partnership to protect people's health, to preserve magnificent places and wildlife, to advance clean energy, and to combat climate change. We are here because the earth needs a good lawyer.