Justice, Climate, and Solar Advocates Release NJ Equitable Solar Policy Roadmap
New Jersey coalition releases a policy roadmap outlining how New Jersey can help 250,000 low-income families go solar by 2030, and install 400 megawatts of storage with $125 million per year in state funding.
Trenton, NJ
—
Today, justice, climate and solar advocates were joined by state assembly representatives and the President of the Board of Public Utilities at the state capitol to announce the New Jersey Equitable and Resilient Solar + Storage Policy Roadmap. The Roadmap outlines how New Jersey can help 250,000 low-income families go solar by 2030, and install 400 megawatts of storage with $125 million per year in state funding. 
"We envision a clean energy future for New Jersey that is resilient, equitable, inclusive, and community-centric," said Pari Kasotia, Mid-Atlantic Director for Vote Solar. "As we work to tackle the impacts of climate change and transition from fossil-fuels to clean energy, we must be bold and visionary to assure our most vulnerable and underserved neighbors benefit and thrive in this new economy."
The Roadmap addresses four key policy concepts:
Resilient, Sustainable, and Healthy Communities: Holistic community energy planning that combines existing energy efficiency efforts with behind-the-meter solar, community solar, and energy storage to transition from fossil fuel energy sources to clean energy sources.
Accessibility and Affordability: Opportunities for meaningful financial benefits through a combination of deep energy cost savings and direct support to overcome financial and other barriers to access.
Community Wealth and Economic Resilience: While the solar industry continues to push for more diversity in the solar sector, without adequate training and options for solar asset ownership and control, many low-income and environmental justice communities will lag behind. We envision a future where everyone, regardless of income or race, plays a significant role in the entire value chain of the solar industry.
Community Engagement and Inclusive Planning: Low-income and environmental justice communities should be an integral part of New Jersey's clean energy economy and the planning process. Policymakers must ensure these communities are active voices in the clean energy discourse.
Governor Murphy's New Jersey Clean Energy Act is a first step toward a renewable energy future in New Jersey, but we must be explicit and deliberate in ensuring that all New Jerseyans benefit from the clean energy transformation. 
Implementing the New Jersey Equitable and Resilient Solar + Storage Policy Roadmap will ensure that New Jersey's low-income families get the strongest protections, incentives and support to aid in a just and equitable transition to a clean energy future.
For more visit: NJShines.org
Select state leaders and organizations endorsing the Roadmap added the following statements:
"Making solar more available to low income, urban communities is an environmental justice issue. Newark residents breathe dirtier air and are on the front lines of what 11,000 leading scientists have just called the climate emergency," said Clean Water Action environmental justice organizer Kim Gaddy, a Newark resident with 3 asthmatic children. "Following this roadmap will create good jobs for local residents and reduce our carbon footprint, the heat island effect, and the number of children, elderly, and others most vulnerable gasping for air from an asthma attack, running to the ER, missing school and work, and suffering premature death disproportionately in urban, low income and people of color communities."
"From our overwhelmingly popular community solar pilot program, to the development of a more affordable and sustainable successor solar program for the state, to the 2019 Energy Master Plan's focus on environmental justice, this administration has taken swift, decisive action to ensure everyone has equitable access to renewable energy, and we have no intention of slowing down any time soon," said Joseph L. Fiordaliso, President, New Jersey Board of Public Utilities. "It's an honor to stand alongside these advocates today in pursuit of our shared mission of a stronger and fairer New Jersey and a 100% clean energy future for the Garden State."
"If we are serious about our commitment to having clean energy in New Jersey, then it must be inclusive of all of our communities, especially those that are underserved and low-income," said Senator Troy Singleton. "The solar roadmap outlined today will ensure that all New Jerseyans, not just some, will have access to the many economic and environmental benefits that solar energy can provide including sustainable energy, cost savings, job training, or educational opportunities. I look forward to working with Vote Solar toward these shared goals." 
"As a densely populated state, New Jersey must constantly pursue opportunities to expand our use of sustainable and clean energy," said Assemblywoman Nancy Pinkin. "We must continue working to make sure that clean energy options like solar are accessible to all communities including our most vulnerable populations. We will reduce negative impacts on the environment, improve the health and safety of our residents, and grow clean energy jobs. I look forward to moving this important initiative forward with Vote Solar and other coalition partners."
"In order to combat the crisis that is global warming, we'll need to undertake bold action and that includes changing how we produce our energy," said Assemblyman Andrew Zwicker. "This roadmap outlines a path to cleaner energy and provides equal access to our most vulnerable and economically disadvantaged communities. The sun does not discriminate on the basis of economic neighborhoods when it shines light and heat on the earth — and neither should New Jersey."
"Climate change is an issue that has, and will continue to, impact every Trentonian. Our urban centers cannot ignore the signs that our planet is changing. And we need to change in turn," said Trenton Mayor Reed Gusciora. "We can no longer wait for international heads of state, we need to take local and immediate action in order to preserve the Garden State that we know and love. This Solar Policy Roadmap helps us move towards that goal."
"For too long the benefits of a clean energy transition have escaped the reach of low and moderate-income families. Today, we are glad to stand with our partners in New Jersey to unveil an ambitious plan that centers equity and access with the aim of serving the clean energy needs of New Jersey's most underserved families," said Luis Nasvytis Torres, Senior Legislative Representative, Earthjustice. "Every New Jersey low and moderate-income family should have access to the benefits of a clean energy future and we call on the New Jersey legislature to support robust funding for critical clean energy equity programs like community solar and energy storage to unlock the benefits of clean energy for all New Jersey families." 
"Equitable solar policy can drive economic growth and environmental benefits in the communities most impacted by underemployment, pollution and climate change," said Stan Greschner, Chief Policy and Business Development Officer, GRID Alternatives. "This policy roadmap lays out a clear path for New Jersey to lead the successful transition to clean energy that includes everyone."
"Inclusive clean energy is essential to a just and equitable future for New Jersey," said Beth Galante Senior VP of Business Development at PosiGen. "PosiGen is proud to work with these outstanding advocates to ensure that all low to moderate-income homeowners can access affordable rooftop solar and energy efficiency upgrades to dramatically lower energy costs and create wealth in underserved communities."
"Low-income communities and communities of color have suffered repeatedly from the environmental damage done by fossil fuels, from particulate matter in the air to heat stress in the summer," said Nancy Griffeth of Unitarian Universalist FaithAction New Jersey. "We call on the New Jersey legislature to move as quickly as possible to reduce emissions from fossil fuels to improve the health of our citizens. In addition, they should guarantee jobs in the solar industry and give minority businesses real opportunities to engage in the development of renewable energy."
"The growth of solar in New Jersey for too long has been clustered in wealthier, suburban communities," said Doug O'Malley, Director of Environment New Jersey. "Clean, renewable energy should be accessible to every resident, and can provide immediate benefits especially to urban residents. Solar can reduce energy bills and air pollution — but only if we're working to ramp up solar usage in every community."
"As a network of socially and environmentally responsible businesses, we view the equitable investment in community solar and storage as critically important in building a more vibrant, just and sustainable economy," said Richard Lawton, Executive Director of the NJ Sustainable Business Council. "By focusing on those communities and local economies that have unfairly borne the brunt of carbon-related pollution, we now have the obligation and the opportunity to put these same communities at the forefront of the transition to an economy that runs on clean, renewable energy."
"Low-to-moderate income communities pay a disproportionate amount of their income on energy and are disproportionately affected by climate change and pollution, yet they remain locked out of the benefits of clean energy," said Solstice co-founder and CEO Steph Speirs. "We live in an era where solar can be cheaper than fossil fuels without subsidies, so creating an equitable clean energy system is both the pragmatic and the ethical thing to do. Solstice was founded in New Jersey, and we look forward to working with the state and this coalition to put affordable community solar within reach of every household."
"Everybody should be able to share the benefits of clean energy and renewable energy no matter where you live or how much money you make," said Jeff Tittel, Director of the New Jersey Sierra Club. We believe it is even more important to get solar and energy efficiency programs targeted in communities that have a disproportionate burden of pollution. People who live in low and moderate communities deserve the benefits that come with renewable energy. This will help create green jobs and provide economic benefits to these areas. More importantly, providing clean renewable energy will help reduce potential health impacts of dirty energy while transitioning away from dirty energy."
"Supporting solar energy is today a necessity, not a luxury," said Lyle Rawlings, President and Founder of the Mid-Atlantic Solar & Storage Industries Association. "But there is a cost to ratepayers. Those who participate in the solar programs by putting solar on their homes or buildings benefit directly through lower electric bills. Low-income residents pay part of the costs through their electric bills, but often can't participate in the benefits. This initiative is an important step in addressing that problem."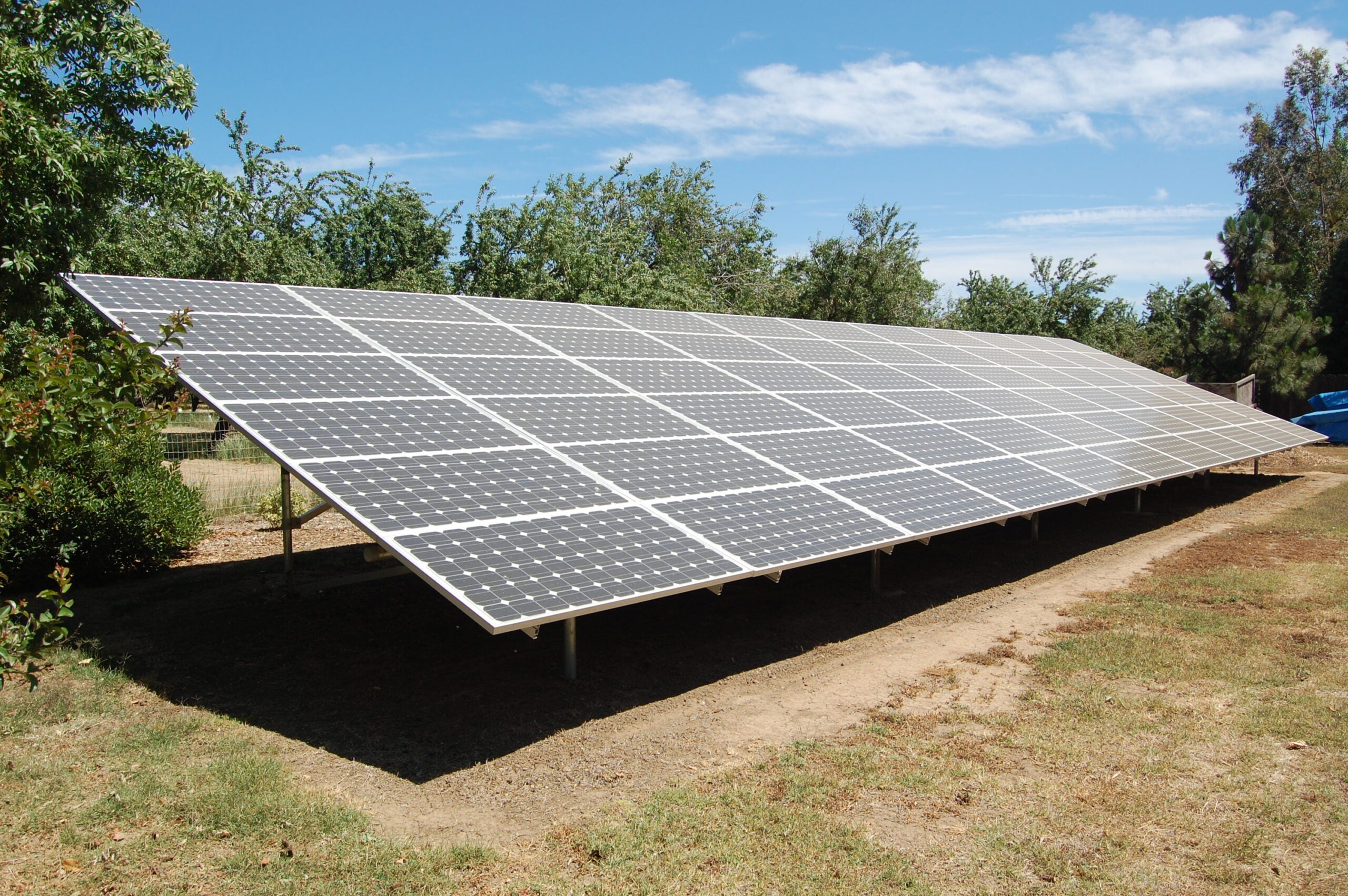 Earthjustice is the premier nonprofit environmental law organization. We wield the power of law and the strength of partnership to protect people's health, to preserve magnificent places and wildlife, to advance clean energy, and to combat climate change. We are here because the earth needs a good lawyer.