Kalama Methanol Refinery Faces New Federal Court Challenge
Lawsuit could block federal permits and subsidies
Tacoma, WA
—
Today, a coalition of public health and environmental groups challenged federal approvals for Northwest Innovation Works' massive fracked gas-to-methanol refinery proposed for Kalama, Washington.
The complaint alleges that federal agencies violated the law by:
Ignoring the refinery's massive climate pollution,
Undercutting the public interest under the Clean Water Act, and
Failing to protect threatened salmon and endangered Southern Resident Killer Whales when they issued permits and approvals for the methanol refinery.
Washington Environmental Council, Washington Physicians for Social Responsibility, Center for Biological Diversity, Sierra Club, and Columbia Riverkeeper filed today's legal challenge in the federal district court for the Western District of Washington. The groups are represented by nonprofit law firm Earthjustice.
The case seeks to invalidate federal Clean Water Act permits for the methanol refinery and stall questionable federal subsidies sought by refinery proponents.
"The urgency of our climate crisis demands the highest level of scrutiny, and we cannot allow massive new fracked gas projects to move forward based on outdated science and flawed evaluation," said Joan Crooks, CEO of Washington Environmental Council and Washington Conservation Voters.
"From safety hazards to disastrous climate impacts, this methanol refinery would seriously threaten human health," said Dr. Mark Vossler, a cardiologist and the president of Washington Physicians for Social Responsibility. "We will continue to press our leaders to reject this dangerous fracked gas refinery."
"This dirty fracked-gas project will harm the climate and threaten some of our most beloved and endangered wildlife," said Jared Margolis, senior attorney for the Center for Biological Diversity. "We'll fight this dangerous, polluting refinery until it's dead in the water."
"This fracked gas-to-methanol facility would be a disaster for water, wildlife, and the climate, and it should never have received federal approval," said Sierra Club campaign representative Stephanie Hillman. "We will continue to fight to ensure that this dirty, dangerous facility is never built."
"We refuse to sacrifice our climate and the Columbia River for corporate profit," said Miles Johnson, senior attorney for Columbia Riverkeeper. "The Columbia River is closed to fossil fuel export — gas, oil, and coal must stay in the ground."
Photos and Videos:
Resources: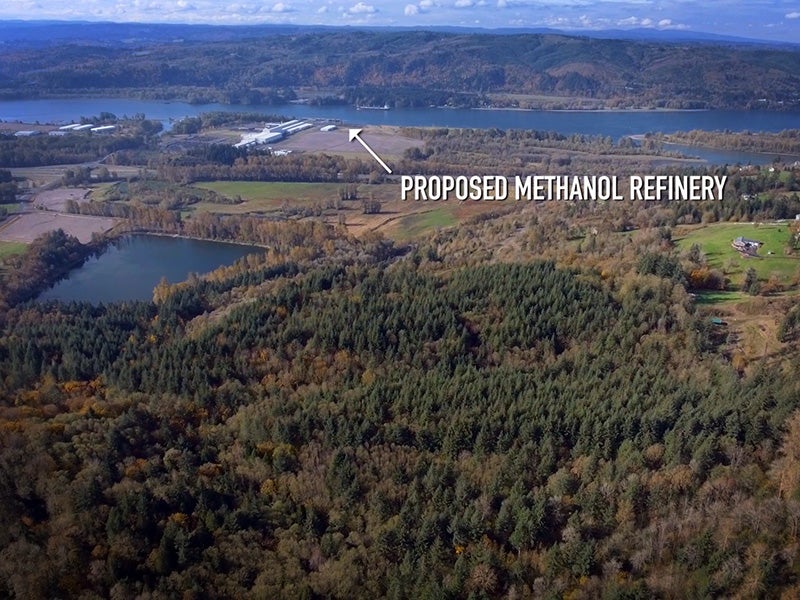 Earthjustice is the premier nonprofit environmental law organization. We wield the power of law and the strength of partnership to protect people's health, to preserve magnificent places and wildlife, to advance clean energy, and to combat climate change. We are here because the earth needs a good lawyer.