Lawsuit Challenges Trump Administration's Vast Expansion of Gulf Oil, Gas Leasing
Offshore drilling across 78 million acres would ramp up risks to communities, wildlife
Maggie Caldwell, Earthjustice, (415) 217-2084, mcaldwell@earthjustice.org
,
Dustin Renaud, Healthy Gulf, (228) 209-2194, dustin@healthygulf.org
,
Gabby Brown, Sierra Club, (202) 495-3051, gabby.brown@sierraclub.org
,
Kristen Monsell, Center for Biological Diversity, (510) 844-7137, kmonsell@biologicaldiversity.org
Washington, D.C.
—
Environmental groups sued the Trump administration today to challenge an oil and gas lease sale in the Gulf of Mexico that will open up more than 78 million acres to offshore drilling without fully analyzing the risks to people, wildlife or the environment. 
The lawsuit, filed by Earthjustice on behalf of Healthy Gulf (f.k.a. Gulf Restoration Network), the Sierra Club and the Center for Biological Diversity, follows the Department of the Interior's announcement that it will hold its next lease sale on March 20.
The agency is offering essentially all available, unleased acreage in the Gulf that is not subject to a congressional moratorium — everything but the continental shelf off the Florida coast.
This lease sale would be the largest ever offered for oil and gas development in U.S. history, with even more acres open than sales in August and March 2018. Both earlier sales also face legal challenge by the same plaintiff groups. The judge is expected to rule in that case as early as this summer. 
"The Trump administration is barreling ahead with expanded oil and gas drilling in our oceans while simultaneously erasing critical protections that protect Gulf coasts and giving oil and gas companies a pass from complying with existing safety requirements. This is just a recipe for disaster," said Brettny Hardy, Earthjustice attorney.
"Why is this administration rushing into this lease sale? Current leases will support drilling for decades," asks Cyn Sarthou, executive director of Healthy Gulf. "As we saw with the last lease sale, there is very little interest from the oil and gas industry, so these leases are selling at rock bottom prices. We must ask ourselves, 'Who does this benefit?'"
"Acting Interior Secretary David Bernhardt has made it clear that his first priority is handing over our public lands and waters to corporate polluters at as low a cost as possible, regardless of the consequences for our communities, marine ecosystems, and the climate," said Sierra Club Lands Protection Program Director Athan Manuel. "We will continue to fight to protect our coasts from this administration's reckless fire sale."
"Trump needs to stop treating the Gulf of Mexico like a sacrifice zone for oil industry pollution," said Kristen Monsell, an attorney at the Center for Biological Diversity. "Expanding offshore drilling while glossing over its environmental harms is reckless and illegal. A proper study would reveal that marine life, our climate and coastal communities are being harmed by oil spills and other pollution from offshore drilling. We need to transition away from this dirty, dangerous practice for good."
In a departure from past practices, Interior has been offering essentially all available, unleased acreage in the Gulf that is not subject to a congressional moratorium against leasing (i.e. everything but the continental shelf off Florida.) The effect is to reduce competition for available blocks and to allow fossil fuel companies to acquire and hoard leases at rock bottom prices. 
At the same time, Interior has been taking action to put the Gulf coasts at greater risk for an oil spill or other catastrophic event. The Department is in the process of rolling back critical safety measures put into place after the Deepwater Horizon disaster. In the meantime, it has granted nearly 2,000 waivers to oil and gas companies to exempt them from compliance with safety measures that are currently in place. 
Today's lawsuit, filed in federal district court in Washington, D.C., challenges Interior's flawed analyses of the sales' environmental effects, which rely on incorrect assumptions about the safety regulations and royalty rates that would apply to the leases. 
Interior based several of its conclusions on Obama-era policies, including the Well Control Rule, which the Trump administration is now rolling back or eliminating. Additionally, the lawsuit charges that Interior significantly underestimates the degree to which each lease sale would affect overall oil and gas development in the Gulf of Mexico.
Reporter Resources: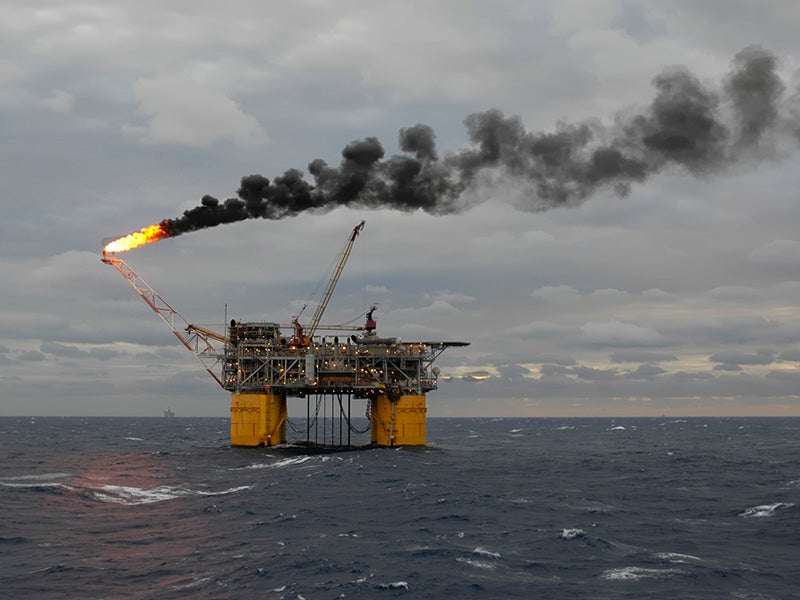 Earthjustice is the premier nonprofit environmental law organization. We wield the power of law and the strength of partnership to protect people's health, to preserve magnificent places and wildlife, to advance clean energy, and to combat climate change. We are here because the earth needs a good lawyer.