Public Interest Groups Sue EPA to Curb Slaughterhouse Pollution
EPA's decision not to update pollution standards allows slaughterhouses to continue discharging unhealthy amounts of pollution into the nation's waterways
Washington, DC
—
Twelve conservation and community groups, representing millions of people, today sued the U.S. Environmental Protection Agency for its decision not to update national standards restricting water pollution from slaughterhouses.
EPA's decision allows thousands of meat and poultry processing plants to continue using outdated pollution-control technology, leading to the contamination of waterways across the country.
The Environmental Integrity Project and Earthjustice filed today's lawsuit in the U.S. Court of Appeals for the Fourth Circuit in Richmond on behalf of Cape Fear River Watch, Rural Empowerment Association for Community Help, Waterkeepers Chesapeake, Animal Legal Defense Fund, Center for Biological Diversity, Comite Civico del Valle, Environment America, Food & Water Watch, The Humane Society of the United States, and Waterkeeper Alliance.
More than 8 billion chickens, 100 million pigs, and 30 million cattle are processed each year in more than 5,000 slaughterhouses across the country. An estimated 4,700 of these slaughterhouses discharge polluted water to iconic waterways, including the Chesapeake Bay, either directly or indirectly through municipal sewage treatment plants.
"EPA's national standards for water pollution from slaughterhouses are either weak and outdated or nonexistent," said Sylvia Lam, Attorney with the Environmental Integrity Project. "It is well past time for EPA to crack down on this public health hazard. Cleaner plants have already installed technology to lessen the pollution they send into their local rivers and streams. By not updating these nationwide standards, EPA is rewarding dirty slaughterhouses at the expense of the public."
The federal Clean Water Act requires EPA to set industry-wide water pollution standards for slaughterhouses and to review those standards each year to decide whether updates are appropriate to keep pace with advances in pollution-control technology.
On October 24, 2019, EPA announced its decision in the Federal Register that it would not revise the federal water pollution standards for slaughterhouses that discharge processed wastewater directly into waterways, and that it would not create standards for plants that send their wastewater to sewage plants before discharging into rivers or streams. This is despite the fact that EPA identified slaughterhouses as the largest industrial source of nitrogen water pollution without updated standards.
EPA last revised standards for slaughterhouses that discharge polluted water directly into waterways 15 years ago. More than a third of these slaughterhouses are still operating under guidelines that date back to 1974 or 1975.
Meanwhile, EPA has never set standards for slaughterhouses that send their waste to sewage treatment plants before discharging into waterways, even though these slaughterhouses make up a substantial portion of the industry.
"Some of EPA's technological requirements for slaughterhouses date from the mid-1970s," said Earthjustice attorney Alexis Andiman. "Technology has changed a lot since then, and EPA needs to catch up. EPA's failure to update pollution standards for slaughterhouses is illegal—and it allows a major industry to continue cutting corners at the expense of communities and the environment."
Many slaughterhouses are owned by large corporations, with the 100 top slaughterhouse companies each reporting to have received between $83 million and $40 billion in revenues in 2019. The five largest corporations — Tysons Foods, JBS USA, Cargill, SYSCO, and Smithfield Foods — each generated more than $15 billion in annual revenue this past year.
In an October 2018 report, the Environmental Integrity Project (EIP) found the average slaughterhouse discharged over 330 pounds of nitrogen per day in 2017 — the amount of pollution in untreated sewage from a town of 14,000 people. About two-thirds of the 98 slaughterhouses studied by EIP discharge to waterways that are impaired by one or more pollutants found in slaughterhouse wastewater. At least 66 of the 98 plants surveyed by EIP are owned by companies that each reported more than $2 billion in annual revenues.
Meat processing plants discharge water contaminated with blood, oil and grease, and fats. This wastewater contains nitrogen and phosphorus pollution, pathogens, and other contaminants. When released into waterways, pollution from slaughterhouses can cause algae blooms that suffocate aquatic life and turn waterways into bacteria-laden public health hazards.
America's largest slaughterhouses are clustered in rural areas, such as eastern North Carolina and portions of Arkansas, Delaware, Georgia, Illinois, Indiana, Iowa, Mississippi, and Pennsylvania.
"Smithfield's Tar Heel slaughterhouse northwest of Wilmington, N.C., is the largest pork slaughterhouse on Earth and discharges its waste just upstream from the drinking water intakes for hundreds of thousands of North Carolinians," said Kemp Burdette, Cape Fear Riverkeeper with the nonprofit group Cape Fear River Watch. "The fact that EPA is failing to protect drinking water supplies and ecosystems by allowing slaughterhouses like the one in Tar Heel to operate under extremely outdated guidelines is dangerous and irresponsible."
"EPA has the authority and responsibility to stop slaughterhouses from polluting our water," said Devon Hall, co-founder of the Rural Empowerment Association for Community Help based in eastern North Carolina. "If EPA doesn't do its job, who will?"
Updated pollution standards could lead to significant improvements in waterways across the country, especially in areas where slaughterhouses are concentrated. The most technologically advanced slaughterhouses already release far less pollution than the dirtiest plants, proving that improved technology exists. Under the Clean Water Act, EPA must ensure that all slaughterhouses adopt up-to-date and effective technology.
Quotes from participating organizations:
Humane Society of the United States Managing Attorney for Farm Animal Litigation, Peter Brandt, said: "Billions of animals — most raised in an industrialized system of cruel and extreme confinement — are killed each year at slaughterhouses whose discharges pollute waterways causing harm to aquatic and other wildlife. EPA needs to adequately limit these discharges to protect the environment and the animals and people in it."
Environment America Clean Water Program Director John Rumpler said: "Some of the world's largest meat companies are dumping huge volumes of pollution into America's rivers — pollution that contributes to toxic algae and puts our drinking water at risk. Surely, it is not too much to ask that those who produce our food stop polluting our water."
Animal Legal Defense Fund Senior Attorney Cristina Stella said: "EPA cannot continue allowing the substantial pollution caused by processing animals at industrial facilities to go unchecked. Slaughterhouses need to be regulated as the industrial polluters that they are."
Food & Water Watch Senior Staff Attorney Tarah Heinzen said: "Unsurprisingly, the Trump EPA is continuing to prop up Big Ag by failing to hold meat companies accountable for the pollution from their slaughterhouses, which has been harming waterways and threatening public health across the country for far too long."
Center for Biological Diversity Senior Attorney Hannah Connor said: "The Trump administration's failure to stop meatpackers from using rivers and streams as sewers for their slaughterhouses is endangering public health and harming wildlife."
Waterkeeper Alliance Senior Attorney Kelly Hunter Foster said: "EPA acknowledges that harmful algal blooms from uncontrolled nitrogen and phosphorus pollution are a major problem in all 50 states – a problem that can sicken or kill people exposed to extremely dangerous toxins, destroy fisheries, and decimate local economies. Slaughterhouses are a major source of this pollution; EPA must take action to protect the public from these dangerous discharges."
Comite Civico del Valle Executive Director Luis Olmedo said: "It's egregious that EPA has never developed pollution control standards for slaughterhouses that discharge polluted wastewater to local treatment plants. These slaughterhouses can pose serious risks to community health and water quality, and it's up to EPA to make sure they operate safely."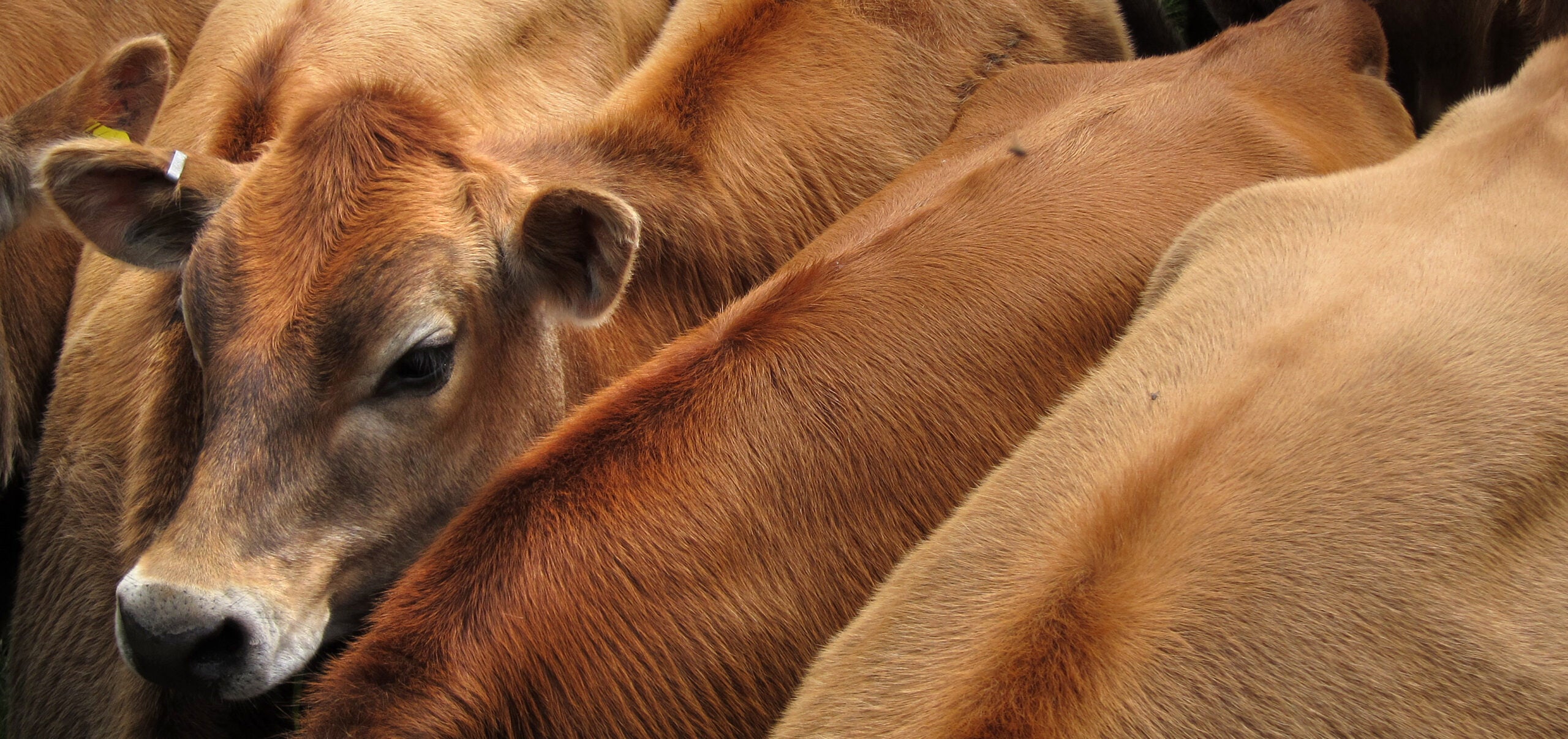 Earthjustice is the premier nonprofit environmental law organization. We wield the power of law and the strength of partnership to protect people's health, to preserve magnificent places and wildlife, to advance clean energy, and to combat climate change. We are here because the earth needs a good lawyer.