State Receives Over 15,000 Comments Opposing Permits for the Construction of Formosa's Planned Petrochemical Complex in St. James Parish
Residents, activists, and local and national organizations are resisting serial polluter Formosa's efforts to build a massive petrochemical complex in St. James Parish
St. James, LA
—
A coalition of local and national organizations today announced record-breaking support for their campaign to prevent Formosa Plastics from building a giant, 14-plant petrochemical facility amid historically African American communities in St. James Parish that are already overburdened with industrial pollution.
A total of 15,525 separate comments were submitted to the Louisiana Department of Environmental Quality (LDEQ) opposing the approval of the air permits Formosa seeks for construction of the massive 14-plant complex. LDEQ's comment period ended on August 12.
"Formosa is not coming to St. James Parish. We are going to fight and do everything we can to keep it away from us. My grandson is sick because of the industrial pollution in my community. To save him and everybody else in this community, we are going to fight Formosa and keep it from destroying everything we have left," Sharon Lavigne, founder of RISE St. James, said.
Formosa's proposed site sits within Louisiana's Cancer Alley, a region long overburdened by pollution from harmful chemical plants like the ones Formosa is proposing. If built, the Formosa petrochemical complex would emit thousands of tons of pollutants each year, including known carcinogens such as ethylene oxide, benzene, and formaldehyde, only a mile from the predominantly black Fifth Ward Elementary School.
"The state of Louisiana is sinking into the Gulf of Mexico, and every time there's a heavy rain we are worried that our homes and our families will flood. Yet Formosa, in its permit application, did not even address the impact of climate change and heavy rains from its proposed greenhouse gas emissions, which are enormous. This is why there was a flood of comments about this project — because Formosa threatens to flood us out of our homes and out of our lives," said Anne Rolfes, Louisiana Bucket Brigade.
"Formosa has demonstrated time and again a complete disregard for environmental protection, worker safety, and human rights," said Ethan Buckner, Energy Campaigner with Earthworks. "St. James residents and thousands of people concerned about plastic pollution, public health, and climate change have made the record clear: Formosa is not welcome in St. James."
"Formosa's petrochemical facility would only exacerbate harm to Cancer Alley communities already overburdened with far too much pollution. It's incredibly heartening to see so many people stand up against these corporate interests and fight for their right to clean air and water," said Corinne Van Dalen, Earthjustice staff attorney, who filed comments on behalf of several local groups. "We look forward to continuing to support our fearless partners in St. James Parish and across Louisiana in their fight to right a terrible wrong."
The fight against Formosa by local community members and activists has attracted the support of several organizations, including national ones, who are lending their support in preventing further injustice against a community who has suffered one too many at the hands of corporate interests.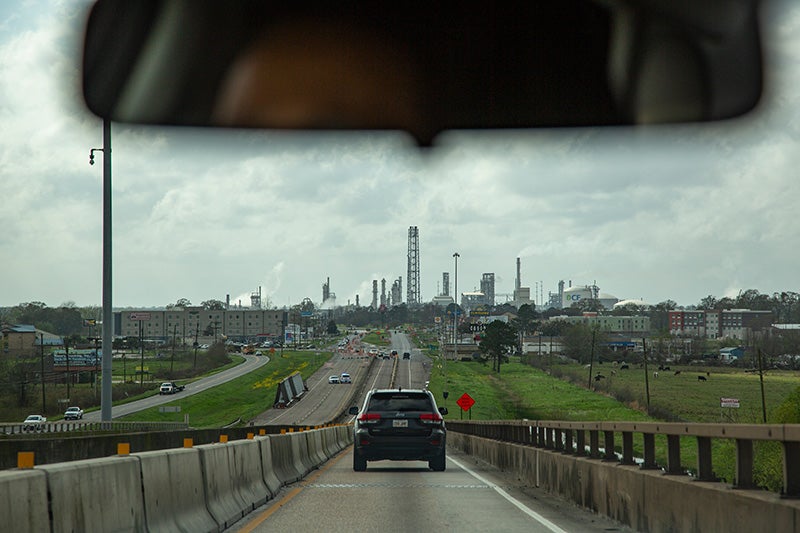 Earthjustice is the premier nonprofit environmental law organization. We wield the power of law and the strength of partnership to protect people's health, to preserve magnificent places and wildlife, to advance clean energy, and to combat climate change. We are here because the earth needs a good lawyer.