Trump EPA Removes More Critical Toxic Coal Ash Protections
The Trump EPA weakens safeguards for coal ash piles and sites where coal ash is placed on or beneath the ground
Washington, D.C.
—
Today, the Trump Environmental Protection Agency (EPA) accelerated its ongoing effort to gut landmark safeguards that protect public health and the environment from toxic coal ash pollution by weakening safeguards for coal ash piles and sites where coal ash is placed on or beneath the ground.
On the chopping block are federal safeguards for coal ash waste piles and construction projects that use ash as fill.
The Trump administration's proposal, which comes in response to industry requests, exempts coal ash waste piles — often-mountainous heaps of non-containerized waste placed on land — from regulatory safeguards designed to protect public health.
In addition, the proposed Trump administration change encourages greater use of toxic coal ash as a cheap alternative to soil as a filler in construction and landscaping by removing all volume restrictions for such waste projects. The proposal allows projects where coal ash is placed on land for any purpose, usually without barriers, to contain unlimited volumes of coal ash and subjects users to completing safety demonstrations only when coal ash is placed in inherently dangerous areas, such as within five feet of groundwater, in floodplains, and over sinkholes. There is no required notification to the public that such projects are occurring and no requirement to share demonstrations with the public unless directly asked. EPA data show there are many known re-use or fill projects using coal ash that have contaminated water, including drinking water in excess of federal safety standards.
"The Trump EPA, led by Andrew Wheeler is doing everything in its power to gut essential public health protections from toxic coal ash in the 2015 rule," said Earthjustice Senior Counsel and coal ash expert Lisa Evans. "Despite compelling and damning scientific evidence highlighting the harm to groundwater from coal ash, and court victories by community groups requiring the EPA to strengthen the 2015 rule, Wheeler is giving this gift to his former employers at the cost of public health. It is a disgrace to everything the EPA stands for, and we will do everything in our power to stop it."
Coal ash contains deadly toxic substances, including carcinogens like arsenic, cadmium and chromium, and neurotoxins such as lead and lithium, which have polluted air and water at hundreds of coal ash dumpsites across the nation. Coal ash is one of the nation's largest industrial waste streams, and decades of dumping by the coal industry have created dangerous leaking dumps at almost all U.S. coal plants. One of the coal ash piles affected by the proposed rule is a ten-story waste pile in Guayama, Puerto Rico. There has been a public outcry about the pile for years because of the public health threat the open pile poses to the community.

PBS NewsHour
Coal ash raising concerns over health risks in Puerto Rico.
Exemption for Toxic Ash Waste Piles
The 2015 Coal Ash Rule requires all U.S. coal plants to prevent air and water pollution from waste piles by suppressing dust, controlling polluted run-off, conducting inspections, monitoring groundwater, and cleaning up contaminated water. This rule was finalized after the Obama EPA found harm from coal ash disposed in mountainous waste piles at the AES-PR coal plant in Guayama, Puerto Rico. After Trump's election, however, AES, a multi-national energy company, filed a rulemaking petition requesting the exemption of waste piles from the 2015 Coal Ash Rule. AES operates the largest coal ash waste pile in the U.S.
Recently, a study by the Environmental Integrity Project and Earthjustice found that, of the 265 coal plants with monitoring data operating in the U.S., 91% pollute groundwater with dangerous levels of toxic contaminants from coal ash, including arsenic, a known carcinogen, and lithium, which is associated with neurological damage. One of these plants is the AES-PR coal plant in Guayama, Puerto Rico where the 400-ton waste pile is contaminating groundwater with boron, selenium, lithium, molybdenum, and sulfate above federal health standards. In addition to poisoning the groundwater at the plant site, AES-PR was fined twice for endangering the safety of residents near its plant by failing to cover the ash pile prior to Hurricanes Irma and Maria. AES-PR was also fined when rainwater dragged the ash to nearby wetlands. The pile remains uncovered today.
Communities such as Miramar, Puente de Jobos, and Santa Ana de Guayama in southeastern Puerto Rico, are impacted regularly by coal ash dust carried from the AES-PR waste pile by wind. Studies conducted by the University of Puerto Rico in 2016 and 2018 demonstrate an increase in abortions, skin-rashes/urticaria, respiratory problems and cardiovascular illness in residents near the AES-PR plant.
More than 75 community groups and environmental organizations recently submitted a letter to EPA Assistant Administrator Peter Wright requesting that a public hearing required by law on the phase two rollback be held in Guayama, Puerto Rico so that the community can make their voice heard about how it will affect them. The letter also asked for an extended comment period. Today's proposal only allows for a hearing in the DC metro area and restricts the comment period to 60 days..
"Residents of the Guayama deserve the opportunity to inform the EPA of the adverse impacts the AES coal ash waste pile has had on local public health and the environment of Southeastern Puerto Rico," said Ruth Santiago of Comite Dialogo Ambiental, "The long history of mismanagement of the site by AES merits the EPA providing a 120-day comment period to gather all of the facts before finalizing a rule that will harm our already overburdened community."
Under the new proposal, the AES-PR coal ash waste pile will likely be exempt from the requirement to monitor and clean up contaminated groundwater and to control toxic fugitive dust.
Enormous coal ash reuse projects exempted from protections
Today's proposed rule also guts protections for huge and dangerous coal ash fill projects. Coal ash is often used instead of clean soil to fill land voids or low-lying areas to create a level property or prepare building sites for construction. Even though coal ash contains hazardous chemicals, many companies use the ash as fill because it is much cheaper than clean soil. EPA has documented that misuse of coal ash as fill has caused air and water pollution across the nation. Coal ash used as fill in Town of Pines, Indiana contaminated drinking water and caused the town to become a Superfund site after arsenic, boron, and molybdenum from the ash poisoned drinking water.
In Puerto Rico, AES-PR has used more than 2 million tons of its toxic coal ash as "fill" in 14 towns between 2004 and 2011. Many of these fill sites are above aquifers and near streams, which may become contaminated. Today, at several of these fill sites, coal ash is exposed and breathed by residents daily.
In today's proposal, EPA allows unlimited amounts of coal ash to be used in fill projects, without a demonstration of safety. Only if the reuse project occurs in a sensitive location does an industry have to demonstrate its safety. These demonstrations are not required to be publicly posted, nor do they need to be signed or written by a professional engineer. The proposal allows an unlimited quantity of ash to be placed without restrictions such as separation from drinking water wells, residences, bodies of water, playgrounds, etc. There are no requirements to use a liner to prevent coal ash from leaking hazardous substances or to suppress toxic dust that arises during and after placement.
"The Town of Pines has struggled for nearly two decades to clean up the contamination from hundreds of thousands of tons of coal ash waste dumped in our town," said Cathi Murray, a town council member of Town of Pines. "This waste continues to threaten every residents' quality of life. It has contaminated our water, our soil, and our lives!"
"Andrew Wheeler's full on assault on practical clean water safeguards continues with this gutting of important protections against toxic coal ash," said Dalal Aboulhosn, Sierra Club Deputy Legislative Director for Land and Water. "We will not let this assault on every American's right to clean water go unchallenged and will fight it on every level available to us. Coal ash is a dangerous, toxic substance that should never be in anyone's drinking water."
"This is clearly a political move, as EPA had confirmed only four years ago that large structural fills and waste piles cause the same damage to health and the environment as regulated dumpsites," said Lisa Hallowell, Senior Attorney with the Environmental Integrity Project."Today, EPA — in a deep bow to industry's wishes — is lifting safeguards meant to protect nearby residents from contamination and lifting the floodgates for more coal ash to be dumped in an unsafe way."
EPA plans to continue its rollbacks of the 2015 Coal Ash Rule with additional rulemakings in the near future.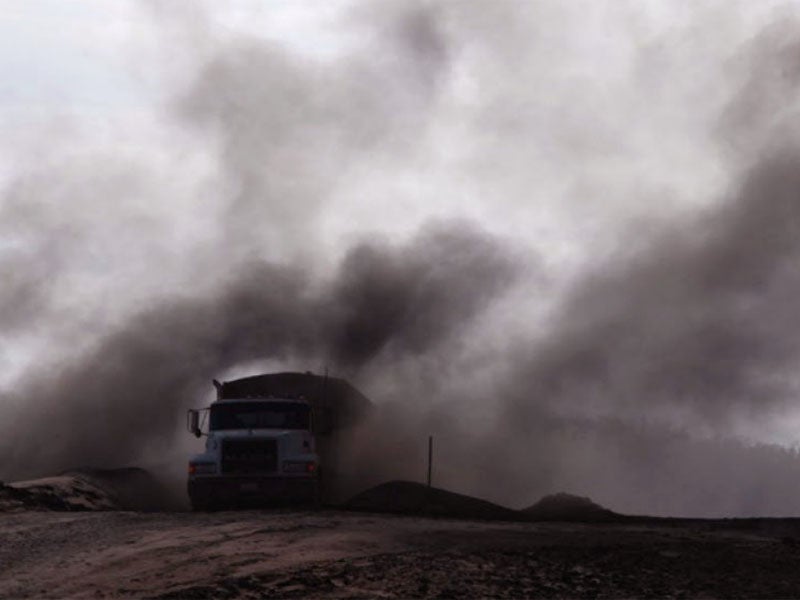 Earthjustice is the premier nonprofit environmental law organization. We wield the power of law and the strength of partnership to protect people's health, to preserve magnificent places and wildlife, to advance clean energy, and to combat climate change. We are here because the earth needs a good lawyer.