Trump's EPA Rule Says Animal Production Operations Shouldn't Report Their Toxic Air Pollution
Animal production operations would be able to bypass mandatory reporting requirements that exist to protect rural communities from breathing polluted air
Washington, D.C.
—
Today, Environmental Protection Agency (EPA) Administrator Andrew Wheeler signed a final rule that codifies an unlawful exemption for industrial animal production operations to bypass mandatory air toxics reporting requirements that exist to protect rural communities from breathing polluted air. EPA tries to justify this exemption by writing into the Emergency Planning & Community Right-to-Know Act (EPCRA) an exemption that Congress enacted in a separate statute, the Comprehensive Environmental Response, Compensation, and Liability Act (CERCLA). Notably, when enacting this amendment, Congress made clear that it did not in any way alter reporting requirements under EPCRA.
The following statement is from Carrie Apfel, a staff attorney for Earthjustice's Sustainable Food and Farming Program:
"Through this rule, EPA is allowing meat factories to avoid reporting their toxic air emissions to state and local authorities despite a clear statutory mandate to do so. The rule is illegal, and an affront to rural communities that have every right to know what's in the air they breathe. Earthjustice has been challenging EPA's guidance and will fight this rule, too."
Background
Earthjustice is currently challenging a previous guidance that exempted Concentrated Animal Feeding Operations (CAFOs) from requirements to inform state and local officials about releases of dangerous levels of pollutants into the air as required by EPCRA. In an earlier related case, the U.S. Court of Appeals for the District of Columbia Circuit held that EPA's exemption of these large animal production facilities was illegal under EPCRA and CERCLA; Congress later amended CERCLA to allow the exemption. Earthjustice is representing a number of clients, including Rural Empowerment Association for Community Help, Animal Legal Defense Fund, Center for Food Safety, Don't Waste Arizona, Environmental Integrity Project, Food & Water Watch, Humane Society of the United States, Sierra Club, Sound Rivers, and Waterkeeper Alliance.
CAFOs are industrial livestock operations that concentrate large numbers of animals and their waste. The vast majority of livestock operations in the United States are not affected by the reporting requirement since they are ranches or pasture operations that generally are not covered "facilities" or smaller animal feeding operations that are not likely to emit hazardous substances at levels that trigger reporting requirements. But the fewer, largest CAFOs commonly do emit dangerous quantities of toxic gases. Emissions generated from animal waste at CAFOs are highly toxic and harm communities across the country. Exposure to ammonia and hydrogen sulfide released from the highly concentrated animal waste produced at CAFOs causes a multitude of health problems, including, but not limited to, respiratory problems, nasal and eye irritation, headaches, nausea, and even death.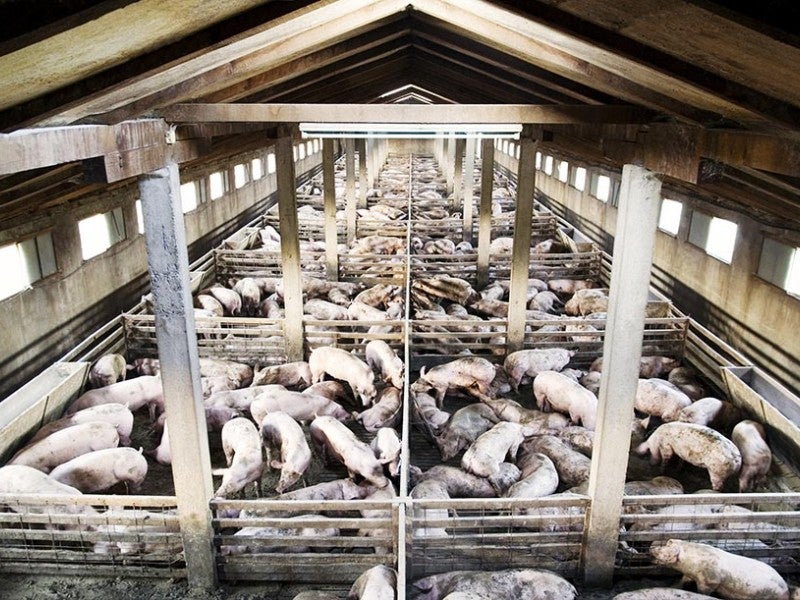 Earthjustice is the premier nonprofit environmental law organization. We wield the power of law and the strength of partnership to protect people's health, to preserve magnificent places and wildlife, to advance clean energy, and to combat climate change. We are here because the earth needs a good lawyer.