Valley Air's Proposed Air Monitoring Rules For Kern County Refineries Fail To Prioritize Public Health And Safety
The 2017 law mandates that the regulations and monitoring systems must be in place by January 1, 2020
Fresno, CA
—
The San Joaquin Valley Air Pollution Control District's (Valley Air) governing board will vote today on two proposed regulations (Rules 4460 and 3200) that would require Kern County petroleum refineries to monitor air pollution crossing the fenceline and into communities that rank among the most polluted in the United States.
The proposed regulations — which are required by a 2017 California law (AB 1647) that applies to all petroleum refineries in the state, regardless of their size — fall short of the required mandates and fail to prioritize public health and safety. The law mandates that the regulations and monitoring systems must be in place by January 1, 2020.
"Valley Air dragged its feet for two years on these regulations, and now in the 11th hour, it is offering proposed rules that have numerous significant deficiencies, including inadequate opportunities for input from those who breathe the pollution generated by these refineries day in and day out," said Tom Frantz, President of the Association of Irritated Residents. "This is simply inexcusable for an agency that purports to 'improve the health and quality of life' for families throughout the Central Valley."
Together with several local community organizations, Earthjustice submitted a letter to Valley Air on Dec. 9 that identifies several ways the proposed rules must be revised to ensure that fence-line and community air monitoring systems installed throughout the region meaningfully address community safety concerns, and inform efforts to mitigate the environmental and health impacts of toxic refinery operations. Specifically, the proposed regulations fail to:
Require all refineries to monitor for the complete range of air pollutants that threaten the health and safety of local residents, exempting smaller refineries from monitoring several extremely toxic pollutants that are known to induce devastating acute and chronic health effects;
Require monitoring at TRICOR Refining LLC, an operating petroleum refinery in Bakersfield, and Alon Bakersfield Refinery, a refinery that continues to engage in refining activities that release toxic pollutants;
Install community air monitoring in several areas that include residences and schools;
Propose fees that will adequately fund the installation, operation, and maintenance of community air monitoring equipment.
"Valley Air arbitrarily exempts smaller refineries from monitoring 14 known pollutants that are known to have extremely toxic consequences for local communities, even though we know that these refineries actually emit several of these pollutants," said Gustavo Aguirre, Kern Projects Coordinator for the Central California Environmental Justice Network. "For example, in 2017, Kern Oil & Refining Co. reported 907 pounds of naphthalene emissions, and San Joaquin Refining Co. released 1,965 pounds of ammonia — both toxic chemicals that Valley Air would propose they aren't required to monitor."
This isn't the first time that smaller refineries have tried to dodge the air monitoring requirements mandated by AB 1647. In September, three Kern County legislators introduced a gut-and-amend bill (AB 1299) in the state assembly that would have specifically exempted Kern Oil & Refining Co. from monitoring requirements. After intensive lobbying work by Earthjustice and its partners, the bill failed.
"It is disheartening to see that Valley Air is now trying to pick up where AB 1299 left off and do the bidding of a company with numerous Clean Air Act violations," said Oscar Espino-Padron, a staff attorney with Earthjustice. "It's not hard to see that they are trying desperately to hide something. Regardless of the size and output of a refinery, they are all inherently dangerous operations that threaten public health and safety. That's what these regulations are all about. Finding out the sources of refinery pollution entering the lungs of those who live in these communities and informing families when pollution levels are hazardous."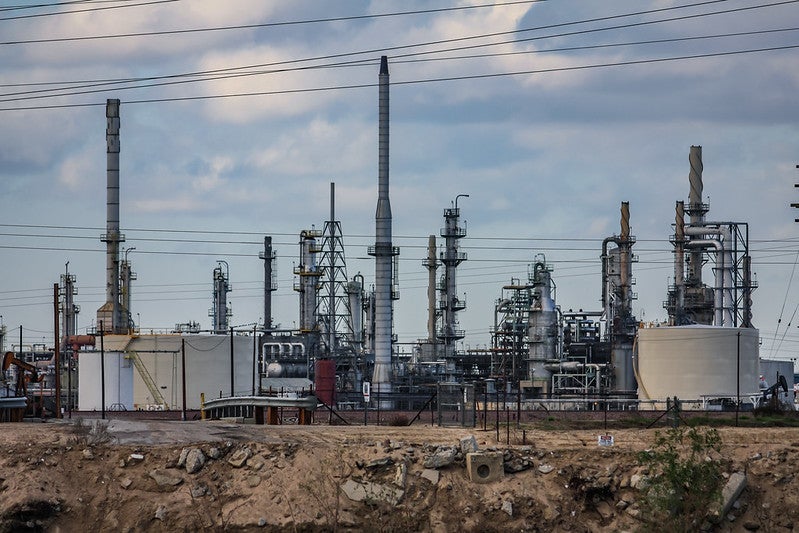 Earthjustice is the premier nonprofit environmental law organization. We wield the power of law and the strength of partnership to protect people's health, to preserve magnificent places and wildlife, to advance clean energy, and to combat climate change. We are here because the earth needs a good lawyer.