Agencies' Draft Columbia Hydro Plan Fails its Mandate to Recover Endangered Salmon
River restoration is necessary to bring back abundant salmon populations in Snake River
Portland, OR
—
Federal agencies today released their long-awaited draft environmental plan for hydropower operations in the Columbia River Basin, but the legal organization whose lawsuit triggered the new plan says the plan's favored option falls short of what people in the region want and what the law requires — restoration of healthy, abundant salmon runs.
"It is time for all of us to work together to forge a comprehensive solution that restores abundant salmon, invests in communities, and ensures clean, affordable power into the future. This EIS does little to move us in that direction," said Todd True, attorney with Earthjustice representing conservation and fish groups. "Rather than seizing this opportunity to heed the public's call for working together for a solution that revives salmon populations, the draft plan is built on the same failed approach the courts have rejected time and again. We need a different approach and leadership from elected officials, like Oregon Governor Brown and Washington Governor Inslee, to solve this problem."
The preferred alternative in the draft Environmental Impact Statement (EIS) released today by the Army Corps of Engineers, Bureau of Reclamation, and Bonneville Power Administration largely continues current action to protect salmon but doesn't call for the kind of river restoration that would be the surest way to bring salmon back in healthy numbers. Scientists have said for years that the single best action the region can take to recover endangered salmon is restoring a free-flowing lower Snake River. A major tributary of the Columbia River, the Snake River connects to vast pristine habitat upstream for salmon and steelhead, but four dams on the lower Snake hinder passage for the migrating fish.
More than 400,000 people submitted comments in late 2016 and early 2017 favoring restoration of the lower Snake River.
Background
Over the past 25 years, conservation and fishing groups have gone to court challenging federal agency plans that have failed to protect threatened and endangered Snake River salmon. During that time, three different federal judges declared five federal plans illegal.
The most recent court decision, issued May 4, 2016, by Judge Michael H. Simon, rejected the foundation for prior salmon plans. Significantly, it dismantled the paradigm of trying to restore endangered Snake River salmon without considering major modification or removal of some dams.
Of federal salmon recovery undertakings in the Columbia Basin thus far, the Court said, "These efforts have already cost billions of dollars, yet they are failing." Some $15 billion has been spent. Not one species has recovered.
A 45-day comment period will invite public input to the release of the draft Environmental Impact Statement. The final EIS is expected in June of 2020 with adoption of a new plan by September 2020.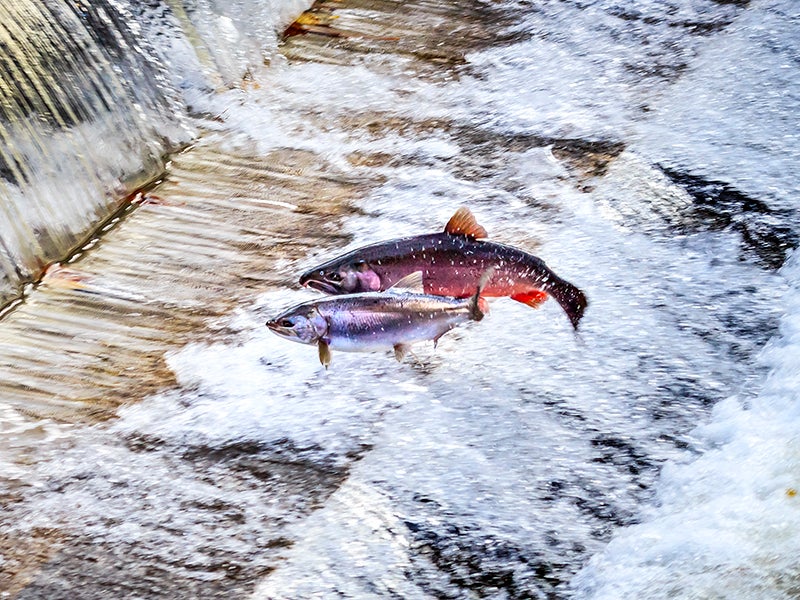 Earthjustice is the premier nonprofit environmental law organization. We wield the power of law and the strength of partnership to protect people's health, to preserve magnificent places and wildlife, to advance clean energy, and to combat climate change. We are here because the earth needs a good lawyer.