Earthjustice Reacts as Trump Administration Finalizes Its Plans for Drilling and Grazing in Bears Ears and Grand Staircase
While legal battle continues, the Trump administration rushes to open monument lands for business
Washington, D.C.
—
The following statement is from Earthjustice Rocky Mountains managing attorney Heidi McIntosh in response to the Trump administration's move to finalize its plans allowing industry and development into Bear Ears and Grand Staircase-Escalante National Monuments lands after unlawfully gutting these monuments in 2017.
"The Trump administration has finalized their new plans for Bears Ears and Grand Staircase National Monuments, but they built their plans on an unlawful foundation. This headlong spree to open up monument lands to extractive industries and development is illegitimate, and could only be done by turning a blind eye to the law and flat out ignoring the Native American Tribes for whom Bears Ears is sacred," said Heidi McIntosh, managing attorney of Earthjustice's Rocky Mountains office. "Even in the stretches of Bears Ears that President Trump left intact, he fails to map out strong protections for priceless cultural sites in his final plan. Trump wants to allow chaining forests with waist-thick chains and new roads that will carve up the landscape. But these monument lands were meant to be protected forever. We remain fully committed to defending these remarkable places from the administration's reckless plans."
The Trump administration's plan released today includes "chaining" potentially thousands of acres of Bears Ears — which involves clearing forest with a waist-thick naval anchor chain dragged between tractors, or using an industrial chipper. It's destructive for landscapes and archeological sites, and is often used to prepare land for commercial cattle grazing.
The Trump Administration's plans will also be rendered entirely null and void if environmental groups and Native American Tribes win the legal battle over Present Trump's proclamation gutting Bears Ears and Grand Staircase.

Destructive chaining on public lands in Utah.
Utopia TV Series
Resources for reporters:
Record of Decision for Bears Ears Plan
<!–
Record of Decision for the Grand Staircase Plan
–>
<!–
Record of Decision for the Kanab-Escalante Planning Area (the approximately one million acres President Trump unlawfully took out of Grand Staircase)
–>
The stunning Valley of the Gods in Bears Ears. This landscape was unlawfully stripped out of the monument by President Trump in 2017.
Mason Cummings / TWS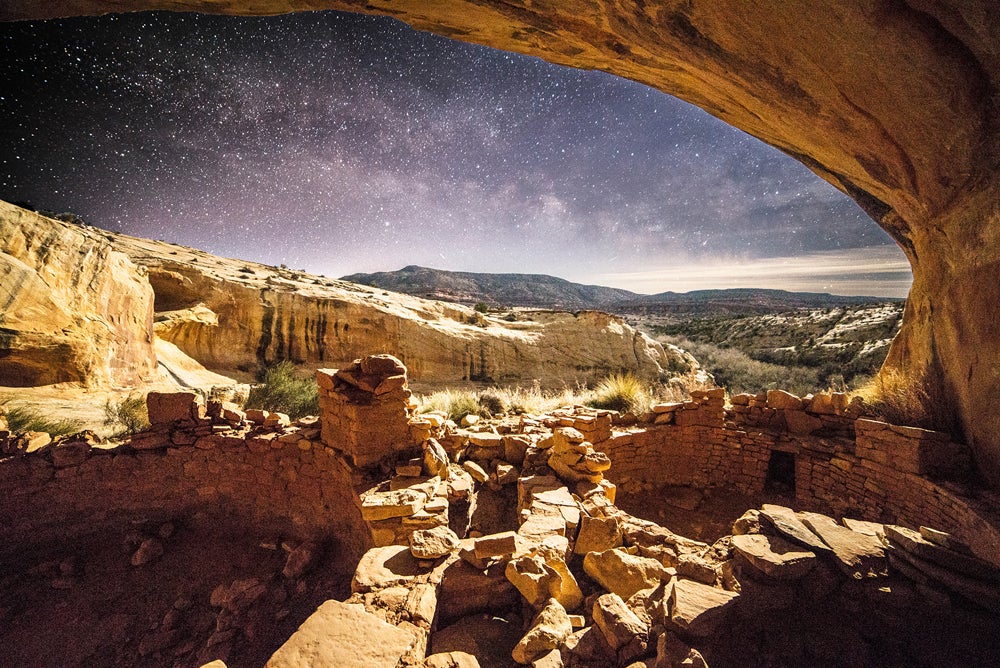 Earthjustice is the premier nonprofit environmental law organization. We wield the power of law and the strength of partnership to protect people's health, to preserve magnificent places and wildlife, to advance clean energy, and to combat climate change. We are here because the earth needs a good lawyer.