Clean Water Advocates Challenge Fracked Gas Solution Mining Wells Permits
If allowed, the wells would create an underground fracked gas liquids storage facility that would jeopardize groundwater, public health
Columbus, OH
—
A coalition of clean water advocates, represented by Earthjustice, filed a lawsuit challenging Mountaineer's permits to construct three solution mining wells in Monroe County, Ohio. The Ohio Department of Natural Resources (ODNR) issued these permits without public notice or comment, in violation with their own regulations for solution mining projects. The solution mining wells would be used to create underground fracked gas liquids storage caverns that would supply fracked gas liquids to petrochemical manufacturers, including PTTG's proposed petrochemical complex in Belmont County Ohio. The complex, which is currently stalled, would emit an estimated 1.7 million tons of greenhouse gas emissions every year if it's built.
"People who live in the area need to know all of the risks associated with these storage caverns and deserve to get answers to their questions and to lodge their concerns before construction begins. We are suing to protect those basic rights," said Leatra Harper, Managing Director of FreshWater Accountability Project.
"This facility will impact the surrounding communities for generations. The least the agency can do is give people a fair chance to voice their concerns," said Teresa Mills, Executive Director of Buckeye Environmental Network.
"As a leader of an organization that represents thousands of concerned residents and an Ohio Valley resident myself, I must ask the question, why would the ODNR grant this permit without allowing for proper time and space for people to voice concerns and ask questions? Why rush the permits through? Many people are still very unaware of the true risks to these projects. We live in a democratic nation. We deserve to have a voice," said Bev Reed, Organizer and Community Liaison with Concerned Ohio River Residents.
"People need to understand the threat this project creates on a massive scale. It's not if, but when something goes wrong. This project has the potential to impact not only the immediate area of Ohio and West Virginia, but multiple states downstream. Over 5 million people depend on the Ohio River as a water source. We have the evidence these types of facilities are not safe from a long history of incidents in the Gulf where similar projects exist. The companies may claim they use the best available technologies, but remember, so did the Titanic," said Dustin White, Project Coordinator, Ohio Valley Environmental Coalition.
"ODNR's decision to skip the legally required notice and comment period for solution mining wells in an area still facing severe legacy pollution is another example of putting profits over water quality, public safety and health. We won't let that stand," said Earthjustice staff attorney Megan Hunter.
"We filed this suit because ODNR illegally shut people out of a permitting process where the public's voice must be heard. It's a shame that we can't trust our own government to prioritize the water we drink over the profits of polluting corporations, but if they won't follow their own rules in letting us stand up for ourselves, then we will go to court to make them," said Shelly Corbin, Ohio Campaign Representative for the Sierra Club's Beyond Dirty Fuels Campaign.
Mountaineer's proposed wells would be built on a former coal washing site and pose serious risks to the Ohio River, groundwater, and the health and safety of the residents in the surrounding area. The well sites would be located only a mile from the nearest drinking water well, jeopardizing access to clean drinking water.
Earthjustice is representing Buckeye Environmental Network, Concerned Ohio River Residents, Freshwater Accountability Project, Ohio Valley Environmental Coalition, and the Sierra Club in this suit.
View a copy of the filing.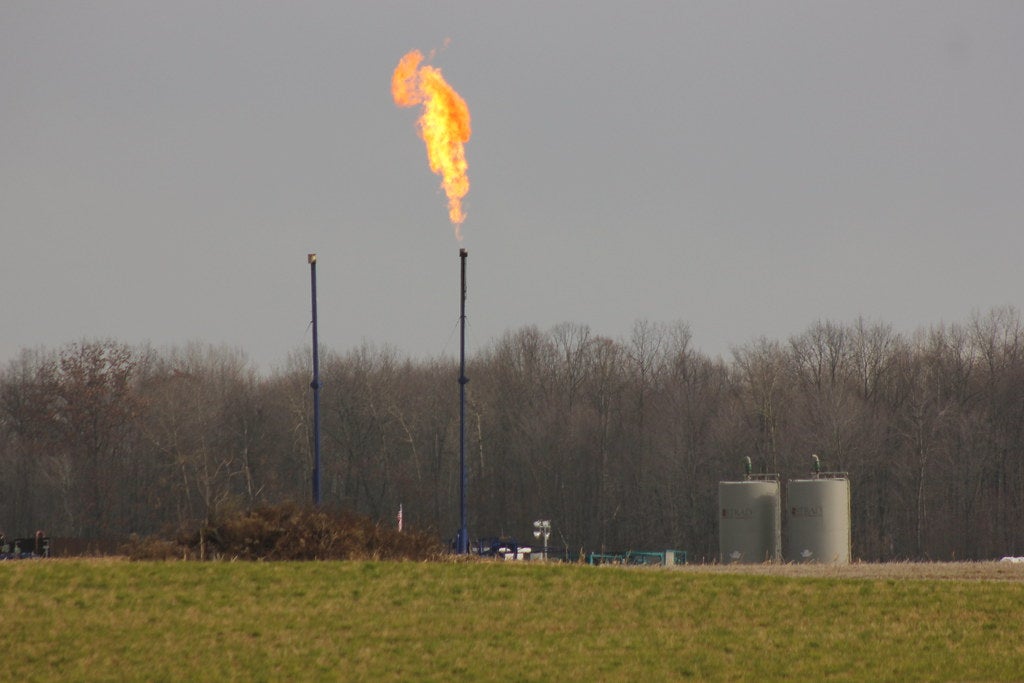 Earthjustice is the premier nonprofit environmental law organization. We wield the power of law and the strength of partnership to protect people's health, to preserve magnificent places and wildlife, to advance clean energy, and to combat climate change. We are here because the earth needs a good lawyer.