Earthjustice Denounces Dismissal of Landmark Youth Climate Case
The decision from the Ninth Circuit is a disappointing and shameful setback in the fight for a sustainable climate for future generations
San Francisco, CA
—
The Ninth Circuit Court of Appeals today denied standing to the 21 young activists behind Juliana v. United States. Earthjustice filed an amicus brief earlier this year affirming their standing in this case. The following is a statement from Earthjustice attorney Sarah Burt:
"Our children are the ones who will bear the brunt of our government's climate inaction, and they deserve their day in court to fight for a sustainable future. Earthjustice is deeply disappointed by the court's decision to deny these inspiring young people a voice. We stand with the plaintiffs as they explore the possibility of appeal in this case. Our government can and should do better by these kids."
The decision follows months of inspiring activism and testimonials from young people fighting to be heard on the defining challenge of our time. The plaintiffs, whose ages range between 12 and 22, argued that the federal government's inaction on the climate crisis threatens their constitutional rights to life, liberty, and property, and violates the government's obligation to preserve our national resources future generations. This decision could have widespread consequences for future climate litigation.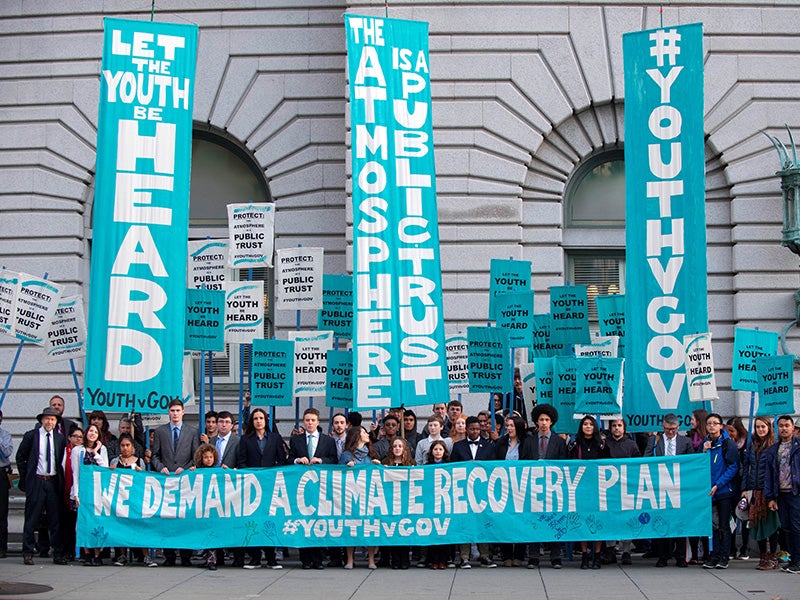 Earthjustice is the premier nonprofit environmental law organization. We wield the power of law and the strength of partnership to protect people's health, to preserve magnificent places and wildlife, to advance clean energy, and to combat climate change. We are here because the earth needs a good lawyer.