Earthjustice Statement on Senate Confirmation of Amy Coney Barrett
Newest Supreme Court justice unwilling to "distinguish science from politics," environmental watchdog says
Phil LaRue, Earthjustice, (202) 797-4317
Washington, D.C.
—
Following Judge Amy Coney Barrett's failure to recognize the existential threat posed by climate change during her confirmation hearings, the U.S. Senate voted to confirm her as the newest Justice on the U.S. Supreme Court.
Earthjustice released the following statement from its Senior Vice President of Programs, Sam Sankar, this afternoon:
"Earthjustice is deeply disappointed that the Senate has rushed to confirm Justice Amy Coney Barrett. We know what the environment needs from the next Supreme Court justice. Judge Amy Coney Barrett's answers during the confirmation process left us concerned about her respect for the federal government's responsibility to protect people, and her commitment to keeping the courtroom doors open for everyone.
"Our most serious concern relates to Judge Coney Barrett's responses to questions about climate change. By characterizing the scientific certainty of climate change as a matter of policy debate, Judge Coney Barrett left us concerned about her willingness to distinguish science from politics."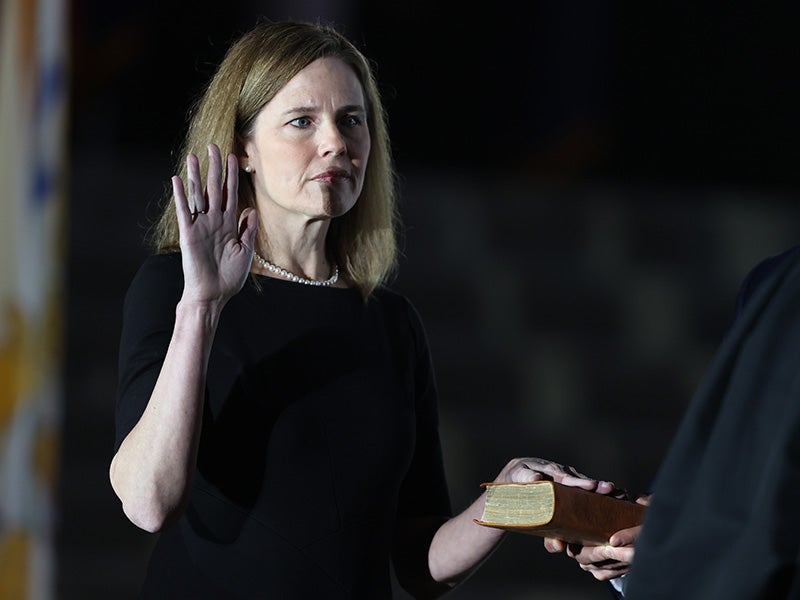 Earthjustice is the premier nonprofit environmental law organization. We wield the power of law and the strength of partnership to protect people's health, to preserve magnificent places and wildlife, to advance clean energy, and to combat climate change. We are here because the earth needs a good lawyer.