Groups Sue to Protect Endangered Florida Panthers from Road Project
Government violating federal rules that protect one of Earth's rarest creatures
Tampa, FL
—
Earthjustice filed a federal lawsuit in Florida's Middle District today to challenge road widening projects on State Roads 29 and 82 in Collier, Lee, and Hendry Counties because they would endanger our official state animal, the Florida panther.
Earthjustice is representing the Sierra Club and the Environmental Confederation of Southwest Florida in the legal case against the Florida Department of Transportation, the U.S. Fish and Wildlife Service (USFWS), and the U.S. Army Corps of Engineers.
Tim Lewis / FWC
A panther crossing sign on a Florida roadway.
"We know that vehicle collisions are the leading cause of death for Florida panthers — nearly 85% of panther deaths are on roadways," said Earthjustice Florida Managing Attorney Tania Galloni. "The State Road 29 and 82 road widening projects are in the middle of critical panther habitat. Obviously, wider roads mean cars go faster, and the danger zone panthers are forced to cross increases. That will lead to more dead panthers, something this struggling population simply cannot sustain."
Only 120–230 adult panthers remain on Earth, and Southwest Florida is their last remaining wild territory. The big cats have been on the federal endangered species list since 1967.
"We're going to court because we don't want this to be the last generation of Floridians to ever see a wild Florida panther," said Earthjustice attorney Bonnie Malloy. "We need to uphold the national environmental laws that are in place to prevent that."
Florida Fish & Wildlife
Collared panther known as FP 110 and her kitten.
The lawsuit points out that:
The U.S. Fish and Wildlife Service's official biological opinion review failed to meaningfully analyze the potential that the 18-mile and 3.2 mile road-widening projects increase the likelihood of the panthers' extinction.
The USFWS issued "incidental take" authorizations for both projects that allow an unlimited amount of death and injury to Florida panthers from vehicles.
The USFWS review didn't evaluate the cumulative harm that future development in the area — spurred by new highway construction — would cause to Florida panthers.
The USFWS failed to establish a legally-required trigger that mandates further review under the Endangered Species Act if a road project proves more deadly to panthers than anticipated.
The Florida Department of Transportation made an indefensible decision to exempt the SR 29 project from National Environmental Policy Act review, despite the agency's conclusion that the road widening is "likely to adversely affect" the Florida panther by destroying key habitat and increasing the potential for fatal motor vehicle collisions. (The National Environmental Policy Act requires that "public officials make decisions that are based on understanding of environmental consequences, and take actions that protect, restore, and enhance the environment.")
The U.S. Army Corps of Engineers improperly relied on USFWS' inadequate biological opinion when preparing an Environmental Assessment in conjunction with its issuance of a Clean Water Act dredge and fill permit for the road widening on SR 82.
"We want the Florida Department of Transportation to make sure these roadways are safe for people but without giving panthers any more deadly blows. That's why we filed this challenge," said Tim Martin, who chairs the conservation committee for Sierra Club Florida.
Complaint: Florida Panther (PDF)
Complaint: Florida Panther (Text)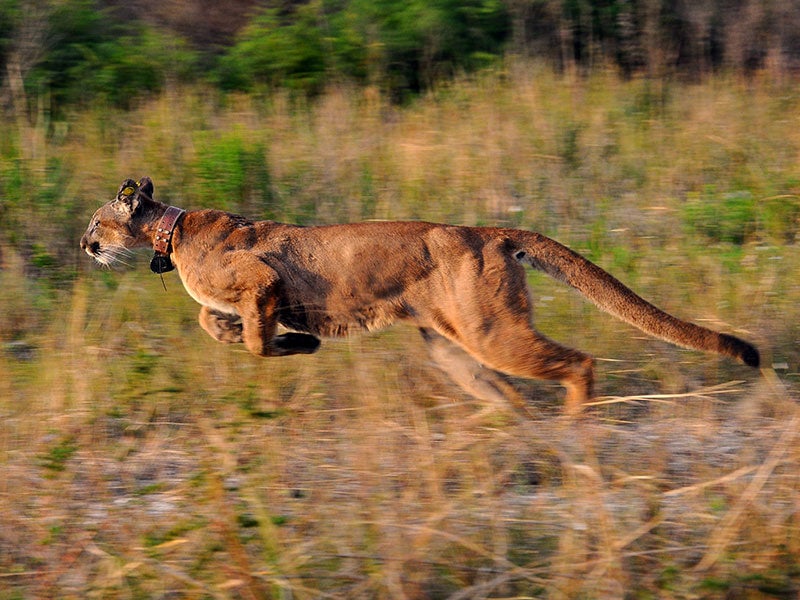 Earthjustice is the premier nonprofit environmental law organization. We wield the power of law and the strength of partnership to protect people's health, to preserve magnificent places and wildlife, to advance clean energy, and to combat climate change. We are here because the earth needs a good lawyer.