Montana Supreme Court Rejects Lucky Mineral's Last Bid to Mine Near Yellowstone
Victory
—
Court further unanimously declares loophole in law favoring mining industry is unconstitutional
Helana, MT
—
Yesterday, the Montana Supreme Court dealt a final blow to Lucky Mineral's appeal for rights to drill for gold right outside the northern boundary of Yellowstone National Park in Montana. In the ruling, the Court found that the state's decision to permit mineral exploration overlooked harm to wildlife and failed to provide a plan to prevent pollution of groundwater and streams. The justices further ruled unanimously that a provision in Montana Environmental Policy Act (MEPA) that stripped Montanans of the ability to stop such unlawful projects was unconstitutional. This outcome will have far-reaching impacts on challenges to mining and other industrial projects in Montana.
Earthjustice represented the Greater Yellowstone Coalition (GYC) and Park County Environmental Council (PCEC) in successfully defending against this mining threat to the country's premier national park.
"As a result of the Court's decision, Yellowstone and its surrounding spaces will remain protected against the threat of mining," said Jenny Harbine, Earthjustice attorney who argued the case. "The Supreme Court's further rejection of a state law that would have allowed polluting projects to proceed even if they were declared illegal is an important vindication of Montanans' constitutional right to a clean environment. The Court was right to eliminate this barrier to those seeking justice by preventing such destructive activities. This outcome will apply not just to our case, but to other pending challenges to mining projects across the state."
"This is a great day for Paradise Valley, the Yellowstone River, and the people of Montana," said Scott Christensen, executive director for the Greater Yellowstone Coalition. "We are pleased to see the Court affirm Montanans' constitutional right to a clean and healthful environment and as part of that, be protected from the impacts of dirty gold mining on our waters, wildlife, and way of life."
"Never underestimate the power of a community united to preserve its values to move mountains — and to protect them," said Michelle Uberuaga, Executive Director of PCEC. "The tireless efforts of those in the direct sight line of this ill-conceived mining project have protected not only our own backyard, but also the ability of communities across Montana to protect the values important to them."
Background:
The Montana district court earlier quashed Lucky Minerals' permit to explore for gold in Emigrant Gulch. The ruling invalidated the company's exploration license and established that it would violate the public's environmental and public participation rights under Montana's Constitution to allow the illegal project to move forward.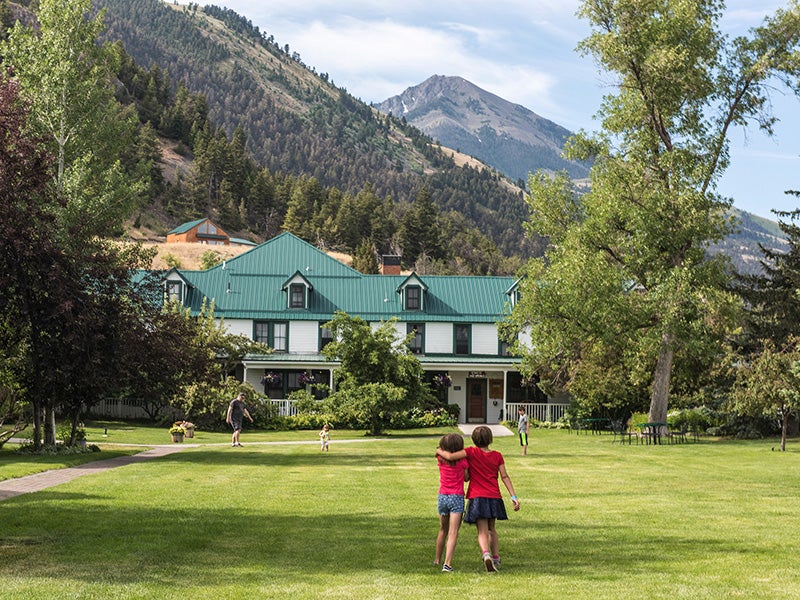 Earthjustice is the premier nonprofit environmental law organization. We wield the power of law and the strength of partnership to protect people's health, to preserve magnificent places and wildlife, to advance clean energy, and to combat climate change. We are here because the earth needs a good lawyer.