Tribes, Labor, And Environmental Advocates File Lawsuit As The Trump Administration Finalizes WOTUS
Wetlands and ephemeral streams get dropped from protection, opened to pollution
Washington, D.C.
—
Today millions of streams and wetlands across the country lost protections as Trump's Navigable Waters Protection Rule officially went into effect. This new rule dramatically decreases the waterways protected under the Clean Water Act. Waterbodies and waterways such as wetlands, streams, and groundwater will no longer be protected from pollution. In response, Earthjustice filed challenges on behalf of the Pascua Yaqui Tribe of Arizona, Bad River Band of Lake Superior Chippewa, the Quinault Indian Nation of Washington state, the Fond du Lac Band of Lake Superior Chippewa of Minnesota, the Menominee Indian Tribe of Wisconsin, the Tohono O'odham Tribe of Arizona, Mi Familia Vota, Puget Soundkeeper Alliance, Idaho Conservation League, and the Sierra Club.
"Millions of Americans depend on water now under threat from this administration's commitment to pro-polluter agendas and cronyism, for drinking, for subsistence, for recreation, and for their livelihoods", said Janette Brimmer, Earthjustice attorney. "Earthjustice, our clients, and partners will continue to fight for the full protection of all our nation's waters."
To demonstrate the significant impacts from the Trump Dirty Water Rule, Earthjustice mapped five different watersheds as illustrations of what is at risk. Each watershed is important in its own way. Waters losing protection will not only devastate specific waterways within a watershed, but also waterways that connect downstream and the people and communities who rely on them.
Earthjustice, Saint Mary's Univ. of Minn.
Arizona: Upper San Pedro Watershed
Earthjustice, Saint Mary's Univ. of Minn.
Colorado: South Platte Headwaters Watershed
Earthjustice, Saint Mary's Univ. of Minn.
Oregon: Upper Deschutes Watershed
Earthjustice, Saint Mary's Univ. of Minn.
South Dakota / North Dakota: Upper James River Watershed
Earthjustice, Saint Mary's Univ. of Minn.
New Mexico: Chavez Creek Watershed
"The widespread damage the Dirty Water Rule is poised to cause is clear evidence that the Trump administration is disinterested in protecting our water from polluting corporations," said the coalition of groups suing Trump's Environmental Protection Agency. "Despite much improvement over the years, more than half of the country's streams and rivers remain unfit for swimming, drinking, or fishing. We must rescind and replace Trump's Dirty Water Rule."
The Environmental Protection Agency's (EPA) own science advisors have said Trump's rule threatens to weaken protection of the nation's waters by disregarding the established connectivity of groundwaters. Trump's Dirty Water Rule fails to protect ephemeral streams and wetlands that connect to navigable waters below the surface. Science advisors to Trump's EPA emphasized that these changes are proposed without a supportable scientific basis, while potentially introducing substantial new risks to human and environmental health.
Read the legal documents:
Quotes from our clients:
"The Pascua Yaqui Tribe will be joining other Tribes in the fight against the current administration's attempt to roll back the protections of the Clean Water Act. Should these rollbacks occur, the vast majority of Arizona's waterways will become unprotected from pollution and degradation. It is our responsibility not only to protect our tribal lands but our ancestral homeland," said Chairman Peter S. Yucupicio, Pascua Yaqui Tribe. "Water is a gift from our Creator, it brings life to all things. Water is a blessing and we must do everything we can to protect it."
"For centuries, we've been stewards to the land, forest, and water, fighting corporation, like the timber barons and mining companies, to stop them from using our natural environment and waterways as sewers," said Joan Delabreau, tribal chair of the Menominee Indian Tribe of Wisconsin. "We are confident the courts will agree with us that Trump's Dirty Water Rule must be stopped."
Hector Sanchez Barba, CEO and executive director Mi Familia Vota said: "On June 22, the Dirty Water Rule will take effect, replacing the 2015 Clean Water Rule, which protects from the dumping of waste and pollution into important water bodies. The widespread negative community impacts of the Dirty Water Rule are another demonstration that Trumps' Environmental Protection Agency is not interested in protecting scientifically-critical sources of water in our neighborhoods, communities, and states from polluting corporations. All Americans, as well as iconic landscapes and wildlife, stand to lose their most important resource: clean water, which we all need to live to thrive and survive. Latinos are directly impacted by this disastrous new rule. That is why Mi Familia Vota vigorously opposes the Dirty Water Rule."
"The science and the need for clean water cannot be ignored, nor can the consequences of doing so. Sierra Club is committed to defending the Clean Water Act and other vital environmental protections as we work to keep communities healthy," said Dalal Aboulhosn, Sierra Club deputy legislative director.
Marie Callaway Kellner, the Idaho Conservation League's program manager said, "The new Trump EPA definition ignores, for the most part, the science of hydrology which tells us that there is a connection between surface water and groundwater, including most of our drinking water. The Idaho Conservation League and our partners are standing together to push back against these changes for the sake of public health and safe access to recreation for everyone."
"The EPA has been systematically dismantling our environmental regulations for the past three and a half years," said Puget Soundkeeper and Executive Director, Chris Rilling. "The EPA's own Science Advisory Board commented that the Dirty Water Rule departs from 'EPA's recognized science.' This Dirty Water Rule is an egregious example of putting profits over people. Industrial polluters could potentially be given free rein to dump toxic pollution into nearly 2 million miles of the nation's streams and 20 million acres of wetlands for which protections would be removed. This must not be allowed to happen."
Background:
Trump's rule replaces the 2015 Clean Water Rule which means currently protected waterways will be opened up to pollution and destructive development. In 2019 and 2020, the Trump administration rescinded and replaced the 2015 rule, which protected many waters under the Clean Water Act. Trump's new rule, dubbed the 'Dirty Water Rule' by clean water advocates, cuts many water bodies out of the protections by redefining them as not "waters of the U.S." This major rollback will make the destruction and pollution of those waters easier. When waters have no Clean Water Act protections, industries can dump uncontrolled discharges of toxic, radiologic, and pathogenic pollution, harming drinking water supplies, recreational waters, wildlife, animals, and people.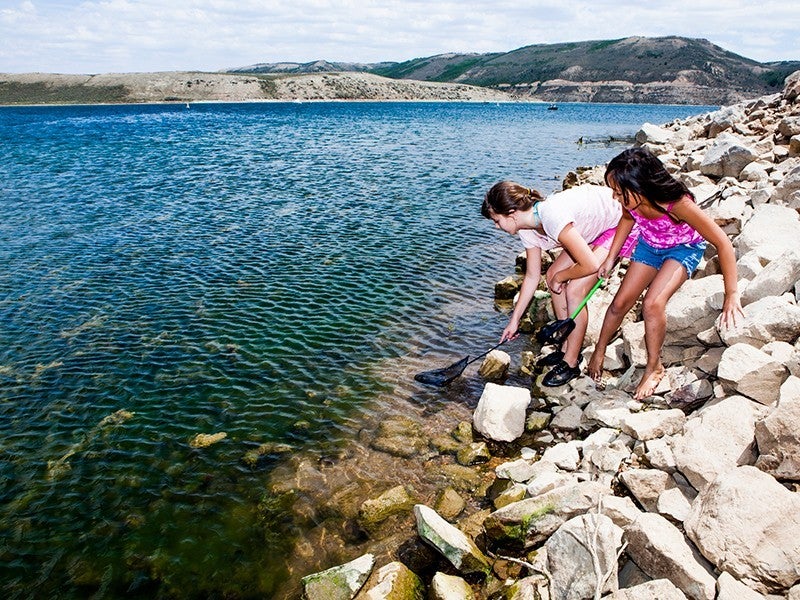 Earthjustice is the premier nonprofit environmental law organization. We wield the power of law and the strength of partnership to protect people's health, to preserve magnificent places and wildlife, to advance clean energy, and to combat climate change. We are here because the earth needs a good lawyer.