Trump's EPA Sued Over Understating Risks of Deadly Chemical
Groups challenge faulty methylene chloride risk evaluation in first of its kind lawsuit
New York, NY
—
Today, a coalition of community, labor, and environmental groups filed a petition challenging the Environmental Protection Agency's (EPA) final methylene chloride risk evaluation, which unlawfully determined that manufacturing, disposal, and several other uses of methylene chloride present no unreasonable risk. The risk evaluation — the first to be released under the 2016 amendments to the Toxic Substances Control Act (TSCA) — violates the requirements of that law by understating methylene chloride's known risks and excluding multiple ways in which workers and communities are exposed to the chemical.
The groups challenging the methylene chloride risk evaluation — Neighbors For Environmental Justice, New Jersey Work Environment Council, Sierra Club, the United Steelworkers union, and the Natural Resources Defense Council — represent workers who manufacture and use methylene chloride and communities that are exposed to methylene chloridge from their air and water. Methylene chloride is acutely lethal, and long-term exposures are associated with cancer and other serious health effects.
"This risk evaluation tells communities and workers across the country that their health isn't worth considering, much less protecting. While Congress directed EPA to conduct comprehensive risk evaluations that protect the most susceptible populations, the Trump administration prepared an unlawfully narrow evaluation that ignores the ways that many people are exposed to methylene chloride," said Jonathan Kalmuss-Katz, a staff attorney at Earthjustice, counsel for Sierra Club and New Jersey Work Environment Council, and co-counsel with the Natural Resources Defense Council, for Neighbors for Environmental Justice. "The methylene chloride risk evaluation completely fails to consider the presence of methylene chloride in our air and drinking water, the effects of methylene chloride on ozone depletion, and the risks to workers who are not provided respirators and other Personal Protective Equipment (PPE). This administration should know by now that refusing to look for the evidence of a public health threat doesn't mean the threat isn't there."
"Instead of protecting workers from one of the most dangerous chemicals on the market, the methylene chloride risk evaluation leaves workers to protect themselves through the assumed use of respirators and other personal protective equipment. But EPA knows that many workers lack access to adequate PPE, and that many of those who are provided respirators are not protected by them. EPA's assumptions of universal PPE use are wrong, dangerous, and unlawful," said Debra Coyle McFadden, Executive Director of New Jersey Work Environment Council.
"Across the country, millions of Americans are exposed to methylene chloride in their air, drinking water, and soil. Yet EPA fails to consider those exposures in its draft risk evaluation, leaving nearby communities at risk," said Eric Uram, chair of the Sierra Club's Toxics Committee. "This current risk evaluation was designed to protect the companies that manufacture and release methylene chloride, not the families and workers who are harmed by it."
The challenge to the methylene chloride risk evaluation was filed in the United States Court of Appeals for the Ninth Circuit. Last year, Earthjustice, the Natural Resources Defense Council, and others sued Trump's EPA for excluding workers from a ban on methylene chloride paint strippers. That lawsuit is currently pending in the United States Court of Appeals for the Second Circuit.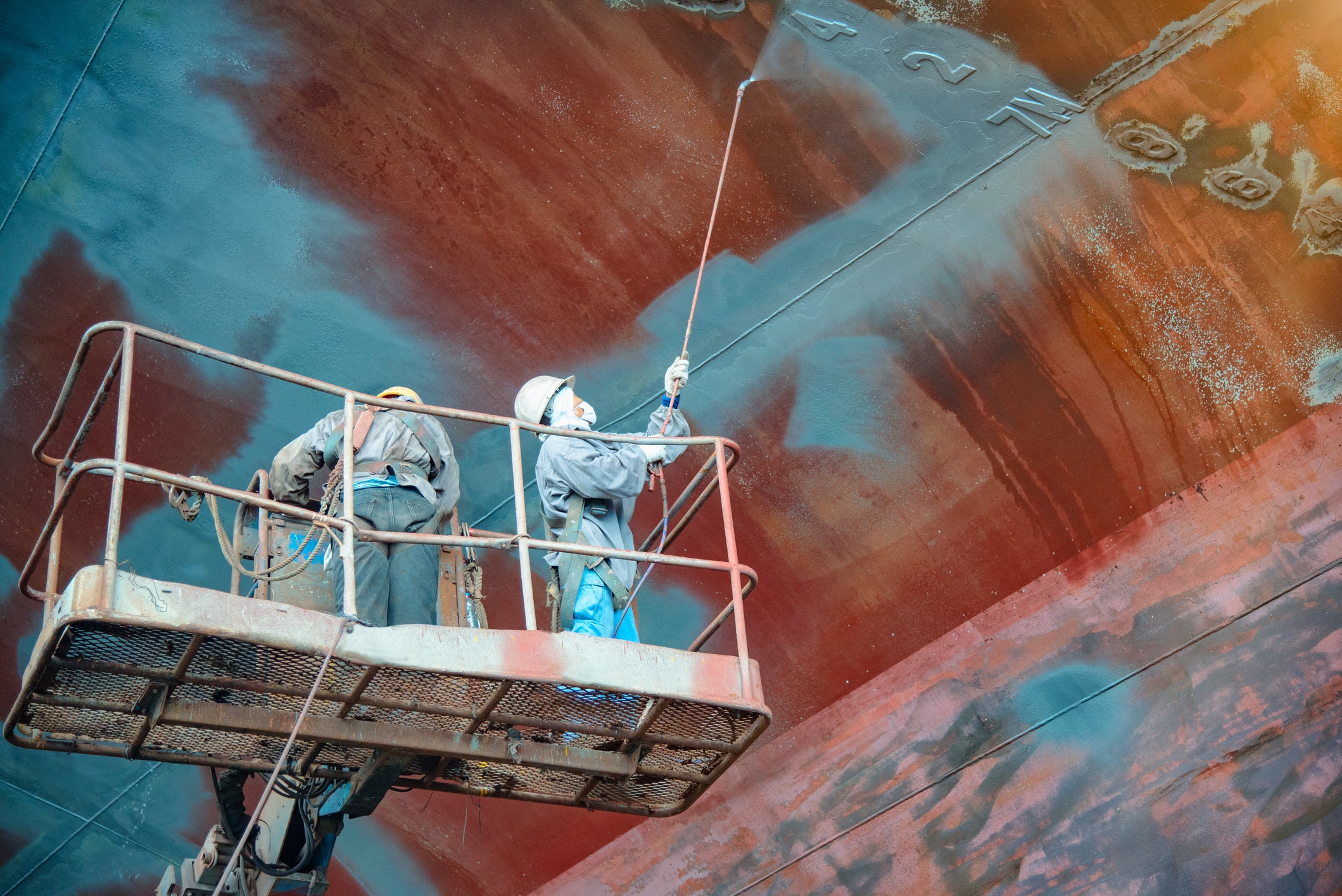 Earthjustice is the premier nonprofit environmental law organization. We wield the power of law and the strength of partnership to protect people's health, to preserve magnificent places and wildlife, to advance clean energy, and to combat climate change. We are here because the earth needs a good lawyer.