Earthjustice Statement: President Biden Restores Protections to Bears Ears, Grand Staircase-Escalante, and Northeast Canyons & Seamounts National Monuments
Victory
—
The proclamation reaffirms the country's commitment to protecting treasured and sacred natural places
Washington, D.C.
—
Today, President Biden issued a proclamation restoring protections to Bears Ears and Grand Staircase-Escalante National Monuments in Utah and to Northeast Canyons and Seamounts off the New England coast, reversing the largest rollback of federal land protection in U.S. history.
The Trump administration's 2017 proclamations sought to remove 85% of land protected in the Bears Ears National Monument and to cut the size of Grand Staircase-Escalante by half. Almost immediately following the rollback of Bear Ears, Native American tribes sued the government. Conservation groups followed suit. Earthjustice, on behalf of nine conservation organizations, and in coordination with attorneys from the Natural Resources Defense Council and Southern Utah Wilderness Alliance, filed lawsuits to challenge the attacks on both monuments.
In 2020, President Trump rolled back protections of Northeast Canyons and Seamounts, opening up a fragile deep-sea ecosystem to destructive commercial fishing practices. Earthjustice participated in litigation defending President Obama's original declaration of the Seamounts marine monument.
The following are statements from Earthjustice:
"We celebrate today as an act of vindication for the Tribes in their fight to preserve these sacred places, and for the many, many people across the country who believe public lands should be protected, and not exploited for short-term, corporate gain. And we'll be prepared to defend these places against anyone who would try to challenge President Biden's proclamation today," said Heidi McIntosh, Earthjustice attorney.
"Today's administrative action also restores full protection to our only Atlantic marine monument — the Northeast Canyons and Seamounts — a site of staggering biodiversity, a refuge for endangered marine wildlife, and a rich forest of seagrasses, and ancient corals. These ocean ecosystems are crucial to the health of not just the Northeast, but to the wellbeing of coastal economies along the eastern seaboard and to the resilience of the entire ocean. Now this national treasure is again fully protected," said Steve Mashuda, Managing Attorney of Earthjustice's Oceans Program.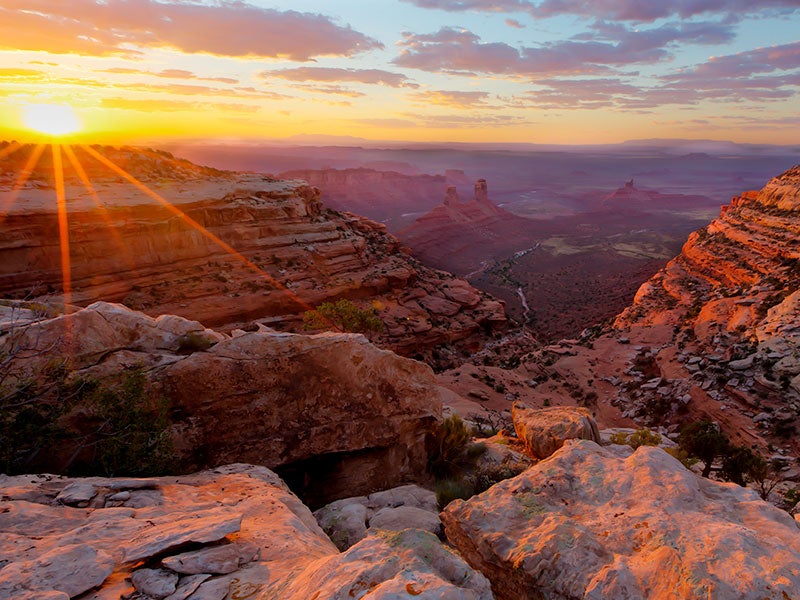 Earthjustice is the premier nonprofit environmental law organization. We wield the power of law and the strength of partnership to protect people's health, to preserve magnificent places and wildlife, to advance clean energy, and to combat climate change. We are here because the earth needs a good lawyer.