Lawsuit Targets Trump Administration's Last-Minute Pipeline Approval for California Desert Water Grab
Cadiz water pipeline skipped full environmental review, would drain Mojave Desert of precious water supply
Los Angeles, CA
—
Conservation groups sued the U.S. Bureau of Land Management (BLM) today for granting a right-of-way to Cadiz, Inc. to push billions of gallons of water through a mothballed oil and gas pipeline that crosses Mojave Trails National Monument and other protected public land in southeastern California.
Today's lawsuit, filed in U.S. District Court, said the agency's approval in the final days of the Trump administration violated federal laws by ignoring requirements to first conduct a full environmental analysis. It would allow Cadiz, former clients of then-Interior Secretary David Bernhardt, to implement a groundwater-mining scheme that would drain ancient aquifers underneath the Mojave Desert to feed sprawling new developments in Southern California.
"Cadiz knows its plan to drain these ancient aquifers will dry up critical springs that sustain life in the Mojave Desert," said Greg Loarie, an attorney at Earthjustice representing the conservation groups. "That's why Cadiz worked hand-in-glove with its friends in the Trump administration to skirt the public environmental review that would expose its scheme as shortsighted and unsustainable."
The project would pump water from a fragile underground aquifer under the Mojave Trails National Monument and near the Mojave National Preserve. Government hydrologists from the U.S. Geological Survey have said the pipeline's water use is unsustainable and that Cadiz's privately funded study vastly overstates the aquifer's recharge rate.
"The Trump administration did one last favor to Cadiz by granting this right-of-way without any public review," said Ileene Anderson, a scientist at the Center for Biological Diversity. "This massive water-privatization scheme would dry up life-giving desert springs and seeps that some of California's rarest desert species rely on. It's reckless and illegal, and it needs to be stopped."
"The Bureau of Land Management ignored direct and indirect effects of this right of way approval claiming no new disturbance would occur from the existing pipeline," said Jeff Aardahl, senior California representative for Defenders of Wildlife. "The agency failed to analyze pumping and transporting groundwater impacts on the springs and unique habitats that depend on a stable groundwater supply. This is in direct violation of the National Environmental Policy Act, as well as BLM's internal policies for environmental review."
The project threatens to dry up life-sustaining desert springs in the monument and the preserve, hurting vegetation and key habitat for iconic desert wildlife, including desert tortoises, bighorn sheep, Mojave fringe-toed lizards and kit foxes.
"The ongoing drought is a reminder to all of us that we need to use our limited water resources wisely," said Joan Taylor, vice chair of Sierra Club's California/Nevada Desert Committee. "Approving unsustainable groundwater mining to fuel more urban sprawl takes us in a dangerously wrong direction."
Conservation groups have filed several lawsuits over the Cadiz water project, including challenging San Bernardino County for failing to provide environmental review and violating its own groundwater ordinance. In 2019 the groups won a lawsuit challenging an earlier Interior Department approval of an existing railroad right-of-way for the pipeline. The judge ruled that the Trump administration had broken the law when it reversed two Obama administration decisions and had wrongly concluded the 43-mile pipeline did not require BLM permits or approvals.
The groups filing today's lawsuit include the Center for Biological Diversity, Defenders of Wildlife and Sierra Club. They are represented by Earthjustice and the Center for Biological Diversity.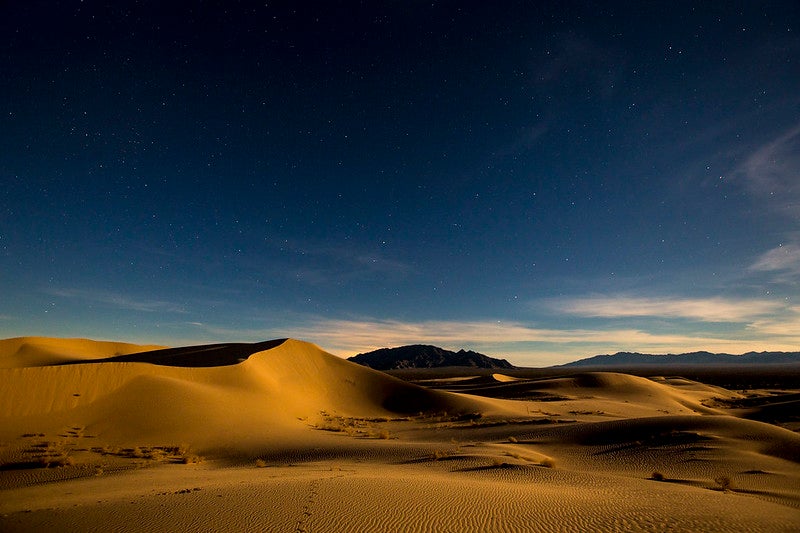 Earthjustice is the premier nonprofit environmental law organization. We wield the power of law and the strength of partnership to protect people's health, to preserve magnificent places and wildlife, to advance clean energy, and to combat climate change. We are here because the earth needs a good lawyer.