Community Groups Urge Monterey Agricultural Commissioner to Stop Pesticide Spraying Near Public Schools
Environmental review must be conducted to ensure safety of children, farmworkers, and teachers
Monterey, CA
—
The Monterey County Agricultural Commissioner received a formal legal request today from a coalition of community groups asking for review of restricted materials permits approving the use of numerous pesticides within one mile of Ohlone Elementary, Hall District Elementary, and Pajaro Middle School in northern Monterey County. The groups ask that the Commissioner stop all spraying authorized by these improperly issued permits until the required review of health and environmental impacts occurs.
The Monterey Bay Central Labor Council, Watsonville-based Center for Farmworker Families, Pajaro Valley Federation of Teachers, the local pesticide reform coalition Safe Ag Safe Schools, and the statewide coalition Californians for Pesticide Reform, represented by Earthjustice, warn that the application of pesticides like highly toxic fumigants 1,3-dichloropropene (1,3-D) and chloropicrin, without proper review, poses serious health risks to the farmworkers, children, teachers, and other community members of Monterey County.
Ten years of air quality monitoring data from Ohlone Elementary School confirm that pesticide drift at unhealthful levels is rampant at this school site. Levels of the restricted fumigant 1,3-D measured here have exceeded the safe harbor level recently set by the Office of Environmental Health Hazard Assessment every year going back to 2012.
The Commissioner's routine approval of restricted materials, a designation given to pesticides that are more harmful or prone to drift, disproportionately impacts the Latino community living and working in the Pajaro Valley. The legal request cites sections of permit applications that should detail environmental review but instead contain meaningless filler text or nothing at all and also provide no evidence of independent review by the Commissioner. The request also shows a pattern of approving unreviewed fumigation permits submitted at the last minute, right before fumigation season. A 2019 report from UCLA confirms that Ag Commissioners throughout California are in violation of state law by failing to analyze cumulative health impacts and safer alternatives when approving pesticide permits.
This permit challenge builds upon ongoing efforts by community groups to obtain larger buffer zones between schools and pesticide application sites, and to improve the lack of transparency in the permitting process by requiring advanced public notification of all sprayings.
"The children at these three schools are 99% Latino. That the County Ag Commissioner allows for the use of highly hazardous pesticides around these schools without following his legal obligation to analyze for safer alternatives and cumulative impacts is an outrageous case of environmental racism," said Dr. Ann Lopez, executive director of the Center for Farmworker Families.
"How can the Ag Commissioner tell us we're safe from fumigants, when they don't account for extra dangers posed by combined applications?" said Francisco Rodriguez, former president of the Pajaro Valley Federation of Teachers and Secretary-Treasurer of the Monterey Bay Central Labor Council. "Fumigants are applied together or close to each other hundreds of times a year in Monterey County, so this is a serious community health issue that must be addressed immediately."
"We know that state law requires that government approval of pesticide registration and use must involve evaluation of safer alternatives to the pesticide in question. Our Ag Commissioner is not doing that. We're demanding that he does his job and protects the health of farmworker communities from pesticide harms," said Yanely Martinez, Monterey County organizer of Safe Ag Safe Schools.
"The Monterey County Agricultural Commissioner is not following the California Environmental Quality Act or the Food and Agricultural Code. These laws were designed to protect communities from the direct and indirect effects of pesticide exposure, including the cumulative impacts associated with the use of many different pesticides routinely approved in the same area. It's long past time to stop rubber-stamping the use of toxic chemicals," said Elizabeth Fisher, Earthjustice senior attorney.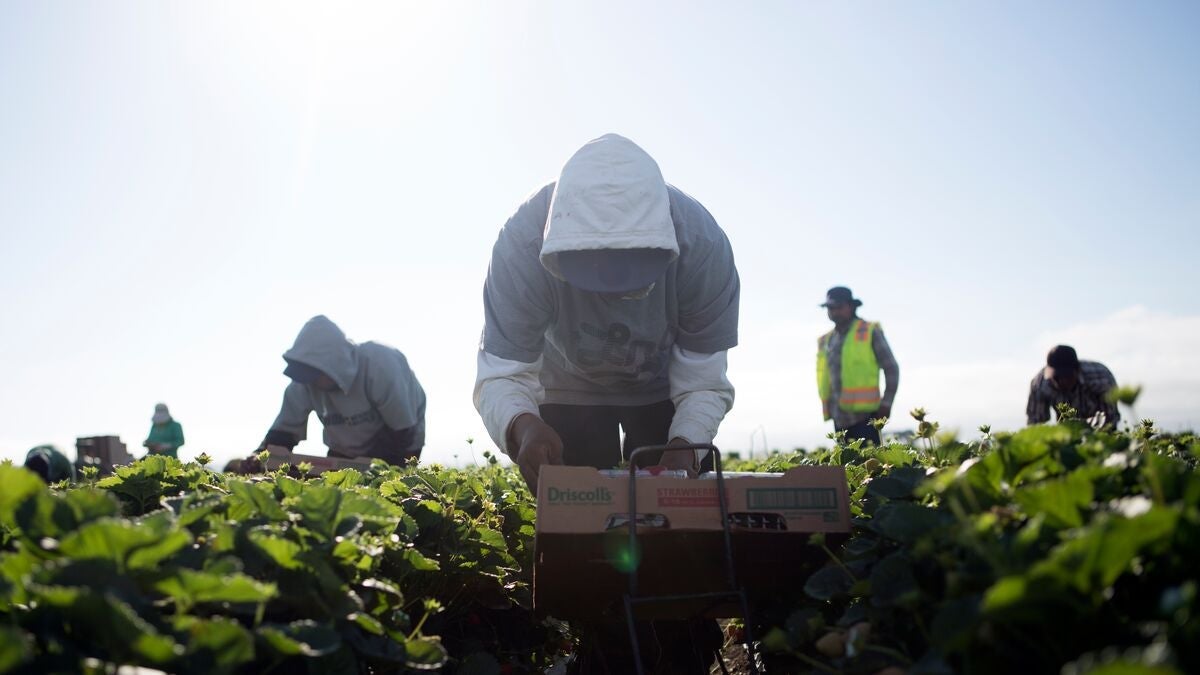 Earthjustice is the premier nonprofit environmental law organization. We wield the power of law and the strength of partnership to protect people's health, to preserve magnificent places and wildlife, to advance clean energy, and to combat climate change. We are here because the earth needs a good lawyer.