Earthjustice Statement on Senator Manchin Pulling Permitting Side Deal from Continuing Resolution
Victory
—
"Make no mistake, we expect more battles to come, and we will fight every effort to put fossil fuels over people and weaken laws that are more important than ever to building a just and equitable future."
Washington, D.C.
—
Today, Senator Joe Manchin announced he would pull his permitting side deal language from the continuing resolution. After the announcement, Earthjustice President Abigail Dillen issued the following statement:
"Today's victory is a testament to those who had the courage and fortitude to stand up against the fossil fuel industry and their political allies and demand to be heard. It's the result of environmental justice leaders who never stopped fighting under immense political pressure, even with the odds stacked against them. We promised from the beginning that we would fight alongside our partners against any permitting side deal that would mandate dirty fossil fuel projects like the Mountain Valley Pipeline and silence the voices of environmental justice communities. We're grateful to our champions in the Senate and the House who joined us in vocally rejecting this dirty deal and safeguarding the health and well-being of our communities. Make no mistake, we expect more battles to come, and we will fight every effort to put fossil fuels over people and weaken laws that are more important than ever to building a just and equitable future.
"Meaningful public engagement should be the cornerstone of permitting reform, and real solutions exist to make this transition a reality, ones grounded in the lived experiences of those living with the consequences of generations of environmental racism and injustice. We urge our congressional leaders to take up the Environmental Justice for All Act, a landmark bill directly crafted in close consultation with environmental justice communities to give them a voice in permitting and siting decisions. We urge those who have pushed this misguided side-deal to reconsider this failed effort and work with us to protect frontline communities and create a clean energy future grounded in justice."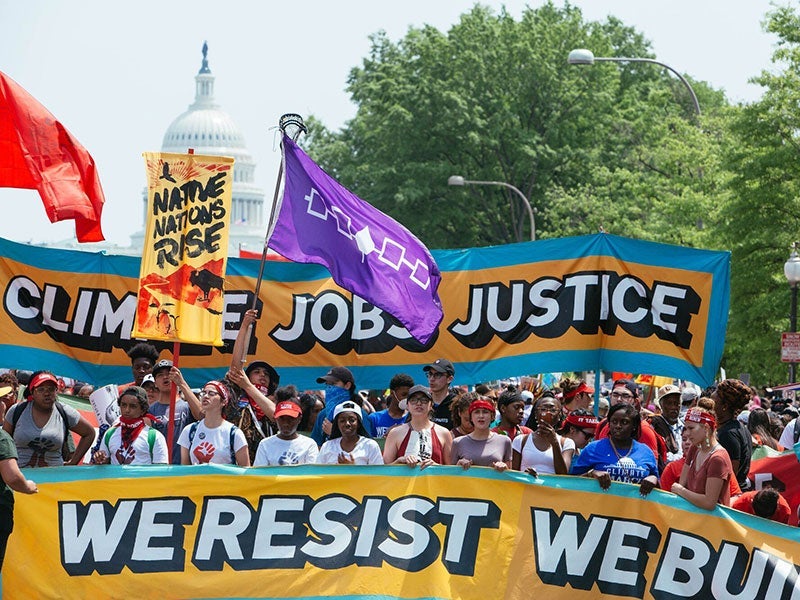 Earthjustice is the premier nonprofit environmental law organization. We wield the power of law and the strength of partnership to protect people's health, to preserve magnificent places and wildlife, to advance clean energy, and to combat climate change. We are here because the earth needs a good lawyer.