Earthjustice Statement on Speaker Pelosi and Leader Hoyer Stepping Down From Leadership Positions
"We are grateful to both Speaker Pelosi and Leader Hoyer for their incomparable leadership and tireless service to our country."
San Francisco, CA
—
Today, Speaker Nancy Pelosi announced that she will step down as Speaker of the House, and Leader Steny Hoyer will step down as U.S. House Majority Leader in the 118th Congress. After the announcement, Earthjustice President Abigail Dillen issued the following statement:
"We thank Speaker Pelosi and Leader Hoyer for their historic roles in advancing environmental progress over the last two decades. Speaker Pelosi's leadership in passing this nation's largest investment in climate and environmental justice will be one of her greatest legacies, and thanks in large part to her, our U.S. greenhouse gas emissions targets are within reach. And when our environmental protections and bedrock laws were under attack under former President Trump, the most anti-environmental administration in history, she was an essential ally to the movement to push back against those threats. Over her twenty years in leadership, Speaker Pelosi has shepherded progressive legislation across our most pressing issues including immigration, healthcare, and same-sex marriage. We are grateful to both Speaker Pelosi and Leader Hoyer for their incomparable leadership and tireless service to our country."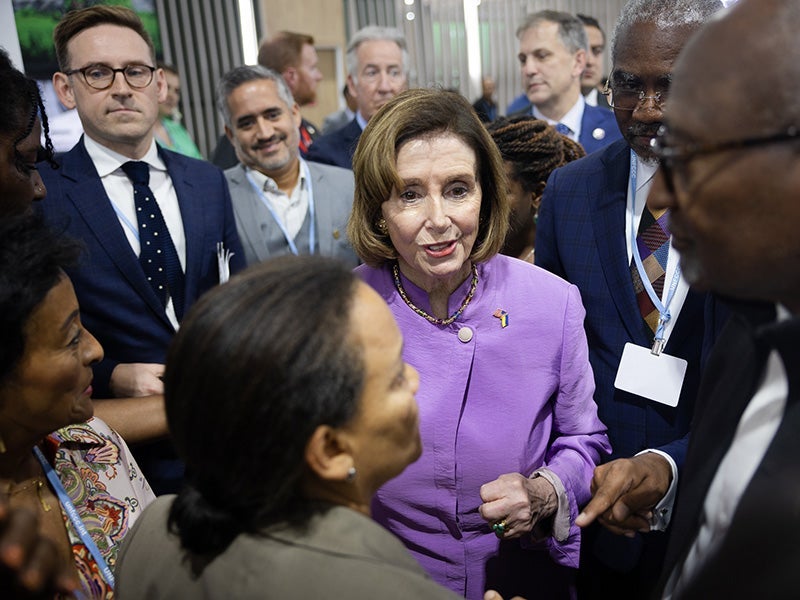 Earthjustice is the premier nonprofit environmental law organization. We wield the power of law and the strength of partnership to protect people's health, to preserve magnificent places and wildlife, to advance clean energy, and to combat climate change. We are here because the earth needs a good lawyer.