Earthjustice Statement on Supreme Court Blocking Biden Employer Vaccine Mandate
Court setting dangerous precedent
Washington, D.C.
—
The Supreme Court ruled today to stop the Occupational Safety and Health Administration's (OSHA) vaccine-or-mask-and-test rule from going into effect.
The following is a statement from Abigail Dillen, President of Earthjustice:
"Today, the Supreme Court stripped away essential protections for American workers amidst a surging pandemic. This decision will rightly be criticized for ignoring clear statutory text and overstepping the proper role of the Court. Earthjustice is deeply concerned about the direct implications of today's decision and what it may portend for the Federal Government's ability to act in the public interest in the face of other challenges including climate change.
"When Congress created the Occupational Safety and Health Administration, it instructed the agency to take emergency action when necessary to protect workers from grave threats. COVID-19 is a global health emergency, and OSHA carried out its mandate by requiring large employers to ensure that their employees are either vaccinated against COVID-19 or follow mask and testing requirements.
"The actions of the Supreme Court today reflect an alarming trend towards hamstringing the Federal government's ability to apply scientific expertise to address new challenges as they arise. In the face of new and shifting threats to the environment and public health, the Court should not create new limits on the government's ability to carry out its legal obligations to protect us."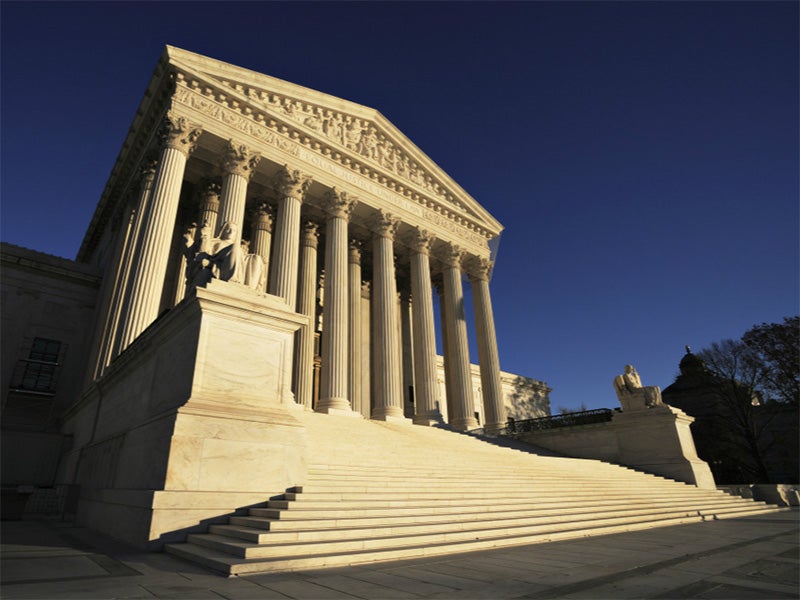 Earthjustice is the premier nonprofit environmental law organization. We wield the power of law and the strength of partnership to protect people's health, to preserve magnificent places and wildlife, to advance clean energy, and to combat climate change. We are here because the earth needs a good lawyer.