Earthjustice and Sierra Club Applaud Biden-Harris Administration's Massive Investment in Electric School Buses in all 50 States
First round of funding doubles to nearly $1 billion for the Clean School Bus Program through the Infrastructure Investment and Jobs Act
Washington, D.C.
—
Today, the U.S. Environmental Protection Agency (EPA) announced that they will nearly double the first round of funding for the Clean School Bus Program to nearly $1 billion, and released a list of awardees that includes school districts in every state in the nation. The program was created through the Infrastructure Investment and Jobs Act in 2021, and includes a $5 billion investment over 5 years to replace polluting school buses with clean vehicles to clean up air quality and protect our climate. In the United States, 25 million school children ride the bus to school every day.
Originally set at $500 million, the first round of EPA funding was almost doubled to $965 billion due to an overwhelming number of applications from school districts. This first round of investments will give rebates to 2,500 new school buses across the nation in all 50 states, as well as Tribal Nations and multiple U.S. territories. Over 90% of the applications were for electric school buses, with roughly 70% of applications coming from priority districts, including tribal and rural areas.
"No tailpipe, no problem — EPA's Clean School Bus Program is giving a massive jump-start to the electric school bus transition in the United States to clean up the air our schoolkids breathe," said Athena Motavvef, legislative representative at Earthjustice. "The days of toxic fumes and dirty diesel buses are numbered. This robust $1 billion investment from EPA will chart a course for clean air and an electric future for the nation's school bus fleets."
"We're thrilled that so many children across the country will be hopping onto electric school buses thanks to the EPA's Clean School Bus Program. Communities from coast to coast have urged school districts to invest in electric school buses that ensure better health for students and bus drivers alike. We're grateful that EPA is making this a reality," said Eric Willadsen, campaign representative at Sierra Club. "And the momentum will continue in 2023 so that even more students will breathe easy on their way to school."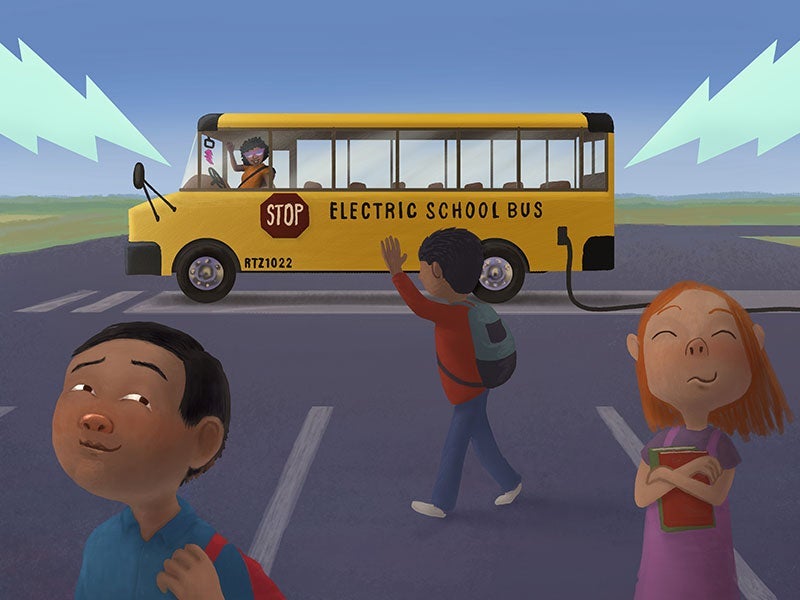 Earthjustice is the premier nonprofit environmental law organization. We wield the power of law and the strength of partnership to protect people's health, to preserve magnificent places and wildlife, to advance clean energy, and to combat climate change. We are here because the earth needs a good lawyer.