Oil and Gas Permits on Public Lands in California Routinely Violate Federal Law
San Joaquin Valley Communities face disproportionate harms from the air, water, and climate pollution worsened by fossil fuel extraction.
Miranda Fox, Earthjustice, mfox@earthjustice.org, (415) 283-2324
Liz Jones, Center for Biological Diversity, ljones@biologicaldiversity.org, (310) 365-9281
Kerry Leslie, The Wilderness Society, kerry_leslie@tws.org, (415) 398-1484
Daniel Ress, Center on Race, Poverty & the Environment, dress@crpe-ej.org, (303) 437-3289
Kathryn Dunn, Natural Resources Defense Council, kdunn@nrdc.org, (781) 738-0730
San Francisco, CA
—
Community groups, tribes, and conservation organizations are calling for federal agencies to address routine failures to protect low-income communities and communities of color in California's San Joaquin Valley from pollution caused by nearby oil and gas extraction on public lands. In a letter to leaders at the Environmental Protection Agency, Department of Interior, and Bureau of Land Management (BLM), the groups call out BLM's continuing violations of multiple federal laws when issuing permits to drill new oil and gas wells on existing leases.
In extensive comments submitted to BLM, the groups document how the Bakersfield Field Office routinely issues permits without evaluating the impacts to air quality, water quality and scarcity, climate change, local species, or public health, all while denying nearby communities an opportunity to review and comment on the permits.
Experts warn that these violations are pervasive in the agency's permitting program and that BLM must comprehensively address its illegal failures to protect communities and the environment from oil and gas drilling. BLM must ensure that federal laws designed to reduce health-harming air and water pollution are upheld. The pollution emitted by oil and gas drilling is linked to all manner of adverse health outcomes, including increased risk of asthma and other respiratory illnesses, pre-term births and high-risk pregnancies, and cancer, and intensify the severe public health crisis in the Valley. The current permitting process violates multiple federal laws, including the National Environmental Policy Act, the Federal Land Policy and Management Act, the Mineral Leasing Act, and the Clean Air Act.
Signed by the Chalon Indian Council of Bakersfield of the Chalon Indian Nation, Center on Race, Poverty & the Environment, the Central California Asthma Collaborative, Leadership Counsel for Justice and Accountability, The Wilderness Society, Friends of the Earth, Center for Biological Diversity, the Natural Resources Defense Council, Earthjustice, and Patagonia, the letter offers solutions to the serious shortcomings in the drilling permit program, while also emphasizing that the Biden administration must phase out oil drilling on public lands to help prevent the worst climate catastrophes, including on public lands that BLM manages.
"Communities in the San Joaquin Valley already face dire environmental and public health conditions, from breathing some of the dirtiest air in the nation to experiencing pervasive, severe drinking water contamination. Oil and gas drilling exacerbates these serious problems, and BLM cannot continue issuing drilling permits without bringing its procedures into compliance with the law," said Michelle Ghafar, senior attorney with Earthjustice.
"California's latest blistering heat wave and ongoing megadrought show how outrageous it is for the BLM to keep rubber-stamping oil and gas permits at the expense of our climate. For years oil and gas projects on the Central Valley's public lands have spewed polluted air and greenhouse gases with almost no oversight or process for public input. That has to change," said Liz Jones, an attorney at the Center for Biological Diversity's Climate Law Institute.
"BLM's broken oil and gas drilling permit process occurs in the dark," said Daniel Rossman, California deputy director with The Wilderness Society. "It's nearly impossible for communities to understand — let alone engage in — a process that allows oil companies to pollute their air, foul their water, and disrupt the climate. BLM must commit to an open, lawful permitting process that stays true to the Biden-Harris administration's commitment to prioritize local communities and environmental justice."
"BLM needs to comply with the law in its oil and gas drilling permitting process and base its decisions on science, not fantasy," said David Pettit, senior attorney at Natural Resources Defense Council.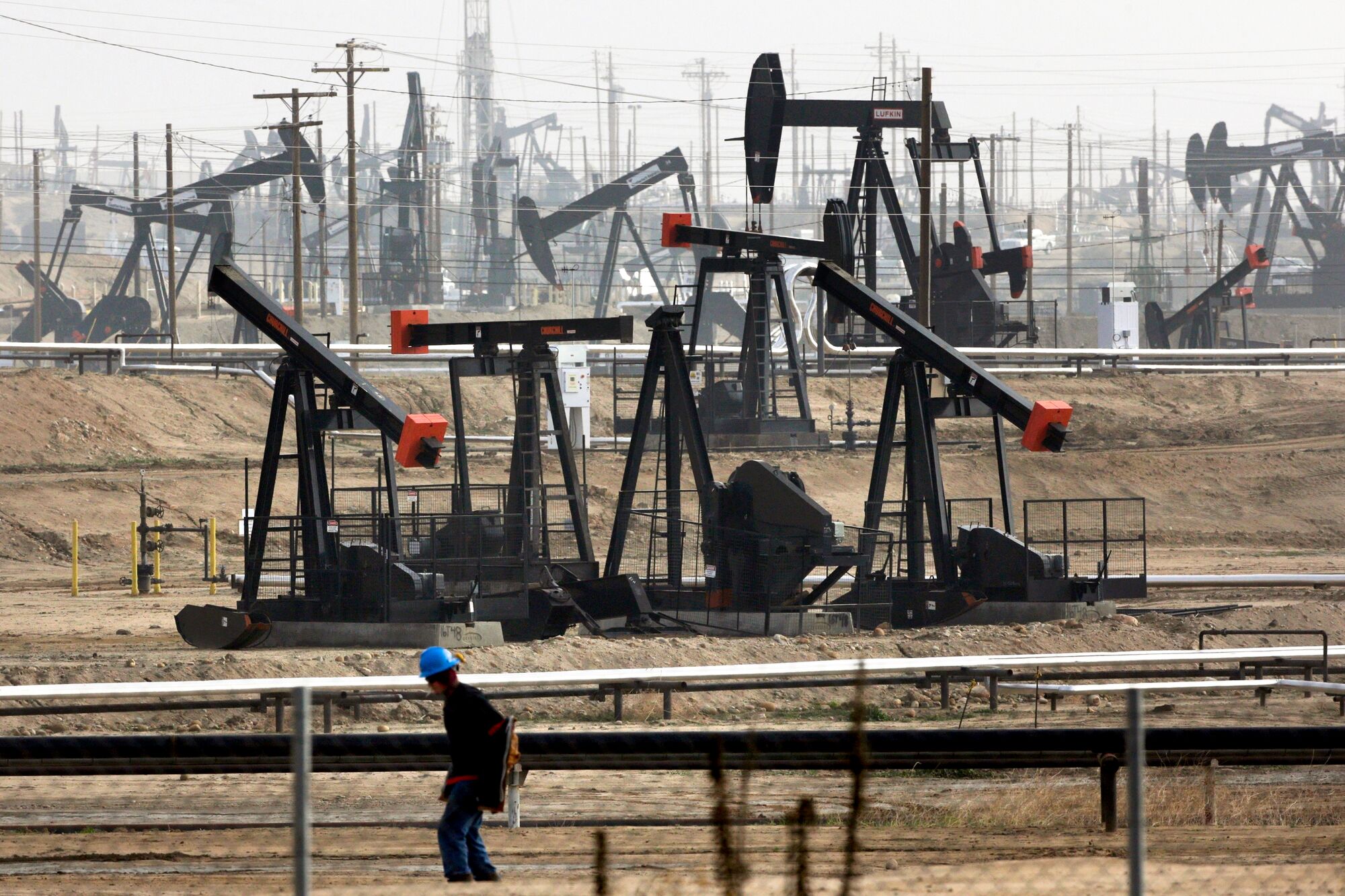 Earthjustice is the premier nonprofit environmental law organization. We wield the power of law and the strength of partnership to protect people's health, to preserve magnificent places and wildlife, to advance clean energy, and to combat climate change. We are here because the earth needs a good lawyer.