Supreme Court Rolls Back EPA Authority to Fight Climate Change
Ruling could have far-reaching impacts on federal government power
Washington, D.C.
—
Today, the Supreme Court issued its ruling in West Virginia v EPA. In a 6–3 decision, the Court restricted the scope of the U.S. Environmental Protection Agency's authority to regulate greenhouse gas emissions by holding that EPA cannot set standards that reflect the full extent of possibilities in shifting the power sector towards renewable generation. In the months leading up to the decision, many observers correctly warned that the Court would use the case not only to limit the ways in which the EPA can regulate greenhouse gas emissions from power plants, but also to establish a novel legal doctrine that would give anti-regulation judges a potent tool for striking down other federal regulations that force industries to spend money controlling their pollution.
The following is a statement from Earthjustice Senior Vice President Sambhav Sankar:
"Today's decision by the conservative supermajority of the Supreme Court is a blow to the federal government's efforts to combat the climate crisis and puts the interests of polluting industries over important environmental and public health protections. The decision will have far-reaching implications and will compromise the ability of federal agencies to use science-based information to combat climate change and protect public health. But this decision still leaves room for the EPA to act on its duty to take on carbon pollution from power plants, and the agency must act quickly and issue a new carbon emission reduction rule as soon as possible.
"Our nation needs to use every tool possible to address the climate crisis. This seriously undermines the Court's own ruling in Massachusetts v. EPA, which recognized that carbon dioxide is an air pollutant, and that the Clean Air Act therefore requires EPA to issue regulations that force industries to reduce their carbon dioxide emissions.
"We must transition away from fossil fuels to avert the worst impacts of the climate crisis, and we need a whole-of-government approach to do so. While today's ruling is a blow, our leaders have many other tools to help us transition to a clean energy economy. Congress must quickly pass a reconciliation package that includes climate, justice, and jobs investments. Moreover, our government must ensure that the communities most impacted by climate change have the tools to weather the threats of rising temperatures, extreme weather events, and devastating ecological shifts.
"We will continue to fight back against those trying to gut the Clean Air Act and block the EPA from protecting our air and climate — our lives and our planet depend on it."
Read Sankar's New York Times opinion essay about the West Virginia v. EPA case, which ran earlier this month.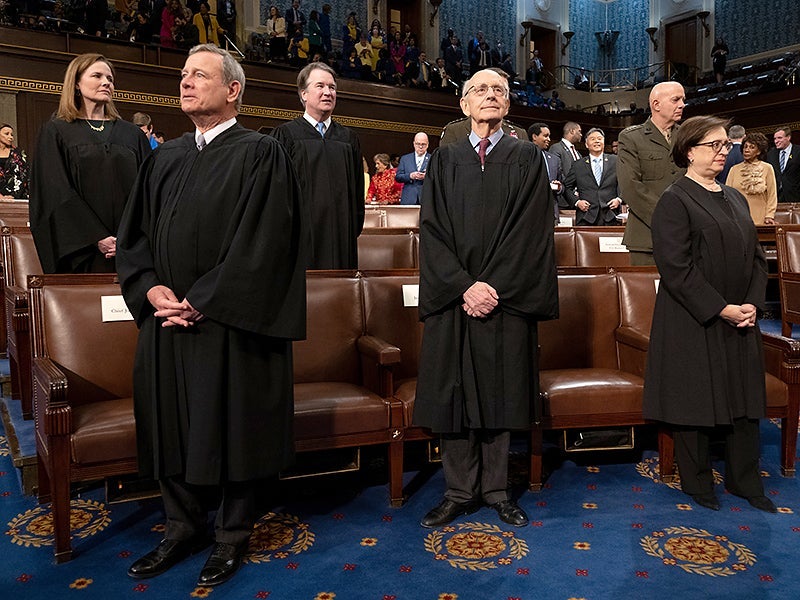 Earthjustice is the premier nonprofit environmental law organization. We wield the power of law and the strength of partnership to protect people's health, to preserve magnificent places and wildlife, to advance clean energy, and to combat climate change. We are here because the earth needs a good lawyer.