Earthjustice Statement on U.S. Supreme Court Affirmative Action Decision
The U.S. Supreme Court issued a decision in two cases that restricts schools' ability to affirmatively address the systemic racial inequalities that exist in access to higher education
Washington, D.C.
—
Today, the U.S. Supreme Court issued a decision in two cases — Students for Fair Admissions v. President & Fellows of Harvard College and Students for Fair Admissions v. University of North Carolina — that restricts schools' ability to affirmatively address the systemic racial inequalities that exist in access to higher education. After the decision, Earthjustice Senior Vice President of Programs Sambhav Sankar issued the following statement:
"The six conservative Justices who signed on to this decision ignore the past and ongoing reality of racial injustice in our nation, as well as the history of the Fourteenth Amendment, by insisting that the Constitution requires colleges to blind themselves to race in their admissions processes. However, their decision does not prevent an applicant from discussing 'how race affected [their] life,' or prevent schools from considering those effects when making admission decisions.
"We all benefit when the student bodies of universities reflect the diversity of our nation. Although the Supreme Court has made it harder to achieve that goal, schools must maintain their commitment to achieving it."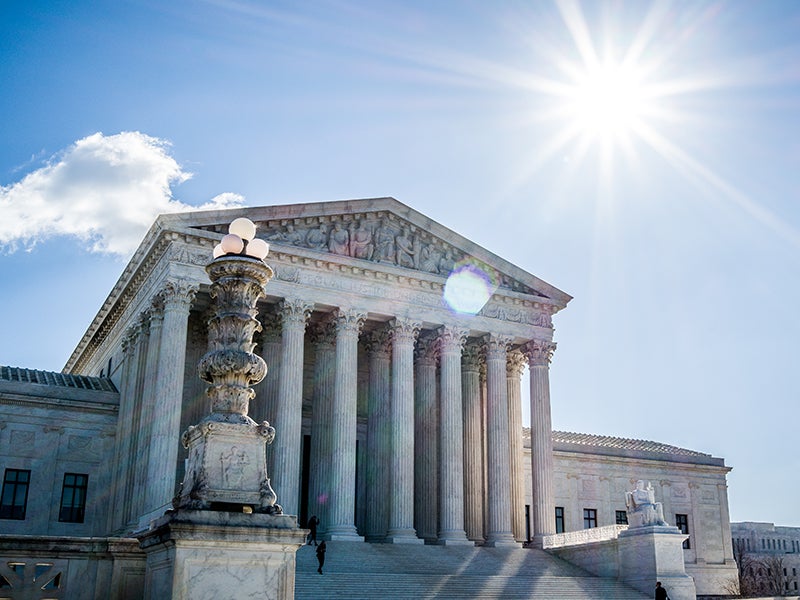 Earthjustice is the premier nonprofit environmental law organization. We wield the power of law and the strength of partnership to protect people's health, to preserve magnificent places and wildlife, to advance clean energy, and to combat climate change. We are here because the earth needs a good lawyer.