EPA Publishes Draft Rule to Expand Regulation of Toxic Coal Ash
Victory
—
Revisions to the rule address hundreds of legacy dumpsites previously excluded from safeguards
Washington, D.C.
—
As part of a settlement between the agency and public interest groups, represented by Earthjustice, today the Environmental Protection Agency (EPA) published proposed revisions to the federal safeguards for coal ash.
In a major win for communities near coal plants, the draft rule published today extends federal coal ash regulations to much of the coal ash disposed at operating and retired power plants. The revised rule extends federal monitoring, closure, and cleanup requirements to hundreds of previously excluded older landfills, legacy ponds, and fill sites.
The 2015 Coal Combustion Residuals (CCR) rule failed to regulate a large portion of coal ash in the U.S. when the EPA excluded coal ash stored in legacy coal ash ponds and landfills from oversight. At many of these legacy sites, the EPA determined that coal ash has contaminated groundwater, but the 2015 rule did not require monitoring, closure, or cleanup at these sites. Those exempted coal ash ponds and landfills are sited disproportionately in low-income communities and communities of color.
The original EPA rule carved out a loophole that excluded all coal ash at power plants that had stopped producing power, as well as landfills that stopped receiving new waste at operating coal plants before the law went into effect in October 2015. Based on analysis of industry data provided to the EPA, Earthjustice identified 566 landfills and ponds at 242 coal plants in 40 states that were excluded from the 2015 federal regulations.
View the Earthjustice map of coal ash dumpsites across the U.S.
Since 2015, many coal plant owners have been able to effectively evade the 2015 rule's cleanup requirements almost entirely by blaming nearby unregulated dumps for any pollution detected. As a result, these utilities have been able to largely avoid requirements to clean up groundwater contaminated by toxic coal ash at plants across the country.
The EPA would end this practice by requiring site owners to monitor and clean up all coal ash at a given site, rather than trying to regulate each dump at a site individually. This proposed site-wide approach will lead to more effective safeguards.
EPA enforcement of this aspect of the rule would force plant owners to address the threats faced by Earthjustice partners in Waukegan, IL; Michigan City, IN; and at the Bull Run Fossil Plant in Tennessee; Four Corners Power Plant in New Mexico; and Stanton Energy Center in Florida, just a few of many coal plants where there is some coal ash that is currently regulated and some that is not, preventing effective clean-up and the ability to hold industry accountable.
But the proposed rule unacceptably fails to extend regulations to all coal ash dump sites at former coal plants. Ponds that did not have water in them as of the original rule's effective date (October 2015) or after continue to be excluded from federal regulation.
The proposed rule also fails to extend regulations to landfills at former coal plant sites that do not also have legacy ponds. Earthjustice estimates that there may be at least 39 such landfills at 29 sites, and depending on how legacy ponds are identified, there could be up to 58 more landfills exempted, based on our analysis.
The draft rule also does not address coal ash that was used as construction fill at playgrounds, schools, and throughout neighborhoods.
The EPA should extend federal coal ash regulations to all coal ash disposed at current and retired power plant sites to address immediate threats and prevent further contamination.
Once the rule is published in the federal register, there will be a 60-day public comment period and public hearings.
Lisa Evans, senior counsel, Earthjustice:
"This is a really big deal. The Biden administration is standing up for people near a lot of hazardous coal waste sites around the country. For far too long, a large portion of toxic coal ash around the U.S. was left leaching into drinking water supplies without any requirement it be cleaned up. The EPA is taking significant steps to address a massive loophole that let many coal plant owners off the hook from cleaning up the toxic mess they created. Power plants will finally lose their hall pass to leave coal ash wherever they dumped it.
"As the EPA works to finalize these reforms by next year, there are a few things they need to do. As they say, the devil is in the details. The EPA must close the loophole tightly, so utilities cannot avoid cleaning up any toxic waste. It doesn't matter when or where it's been dumped; it needs to be dealt with. The EPA must keep close tabs on whether the utilities are complying with federal health protections. We've learned polluters rarely do the right thing unless they know there are serious consequences. Enforcement will make or break these new safeguards."
Earthjustice filed the coal ash landfill litigation in 2022 on behalf of plaintiffs Indiana State Conference and LaPorte County Branch of the National Association for Advancement of Colored People, Statewide Organizing for Community eMpowerment (TN), Clean Power Lake County (IL), Hoosier Environmental Council (IN), Environmental Integrity Project, and Sierra Club.
Earthjustice filed litigation to address legacy ponds in 2015 on behalf of Clean Water Action, Comité Dialogo Ambiental, Inc., Environmental Integrity Project, Hoosier Environmental Council, PennEnvironment, Prairie Rivers Network, Sierra Club, Tennessee Clean Water Network, and Waterkeeper Alliance.
Barbara Bolling-Williams, President of the Indiana State Conference of the NAACP:
"Coal-fired power plants are often located in communities of color and low-income communities. As coal plants shut down, Black and Brown communities cannot be left with toxic waste leaching in our neighborhoods. NIPSCO has one huge unregulated landfill at its Michigan City plant which is contaminating groundwater and Lake Michigan. Without these new protections, NIPSCO could continue to ignore the toxic leaking and the threat this coal ash poses to the Lake and our drinking water. These tougher EPA safeguards will force NIPSCO to safely clean up decades of toxic waste to protect those neighborhoods and the drinking water of millions of people."
Dulce Ortiz, Co-chair of Clean Power Lake County:
"For far too long environmental justice communities have suffered from industries that polluted our land, water and air, and the City of Waukegan is no different. We are hopeful this rule will hold these industries accountable and send a message that community members and taxpayers will no longer be responsible to clean up their mess. We all deserve healthy communities and environments that our families and future generations can enjoy."
Indra Frank, Director of Environmental Health and Water Policy for the Hoosier Environmental Council:
"It is a relief to see the EPA finally extending the coal ash rule to more coal ash sites. We have worked for years to get safer coal ash disposal via state policy, but our efforts were blocked since the majority in Indiana's General Assembly insist on limiting state environmental standards to no more than what is required federally. In Indiana, safe coal ash disposal depends on a strong federal rule."
Ashley Williams, Executive Director of Just Transition Northwest Indiana:
"This is our collective moment that we have long been waiting for, to bring a mighty voice to this silent crisis. In Michigan City, like so many communities, we are sick and tired of being sacrificed by utility profiteers. Every day the Biden Administration waits, another coal ash disaster becomes even more inevitable. We are ready to hold polluters accountable and see environmental justice prevail."
Patricia Schuba, President of the Labadie Environmental Organization:
"There's no such thing as too much oversight at coal ash facilities because they pose a clear danger to precious clean water that's needed to grow food, drink, recreate, and support wildlife. There are likely countless mounds of coal waste on power plant properties, and we now know those sites pollute water.
Todd Waterman, standing declarant for Statewide Organizing for Community eMpowerment:
"For centuries, coal smoke's toxins have killed untold millions of us. Because we could never see their agonized faces through the damning statistics, the smoke got away with their murders. Those closest to the coal plants suffered worst of all. Now coal fly ash — scrubbed smoke — concentrates coal smoke's toxins in our communities. But thanks to Earthjustice and its partners, at last the EPA will equally protect those of us cursed with pre-2015 coal ash impoundments like Bull Run's — vital health protection every citizen clearly deserves."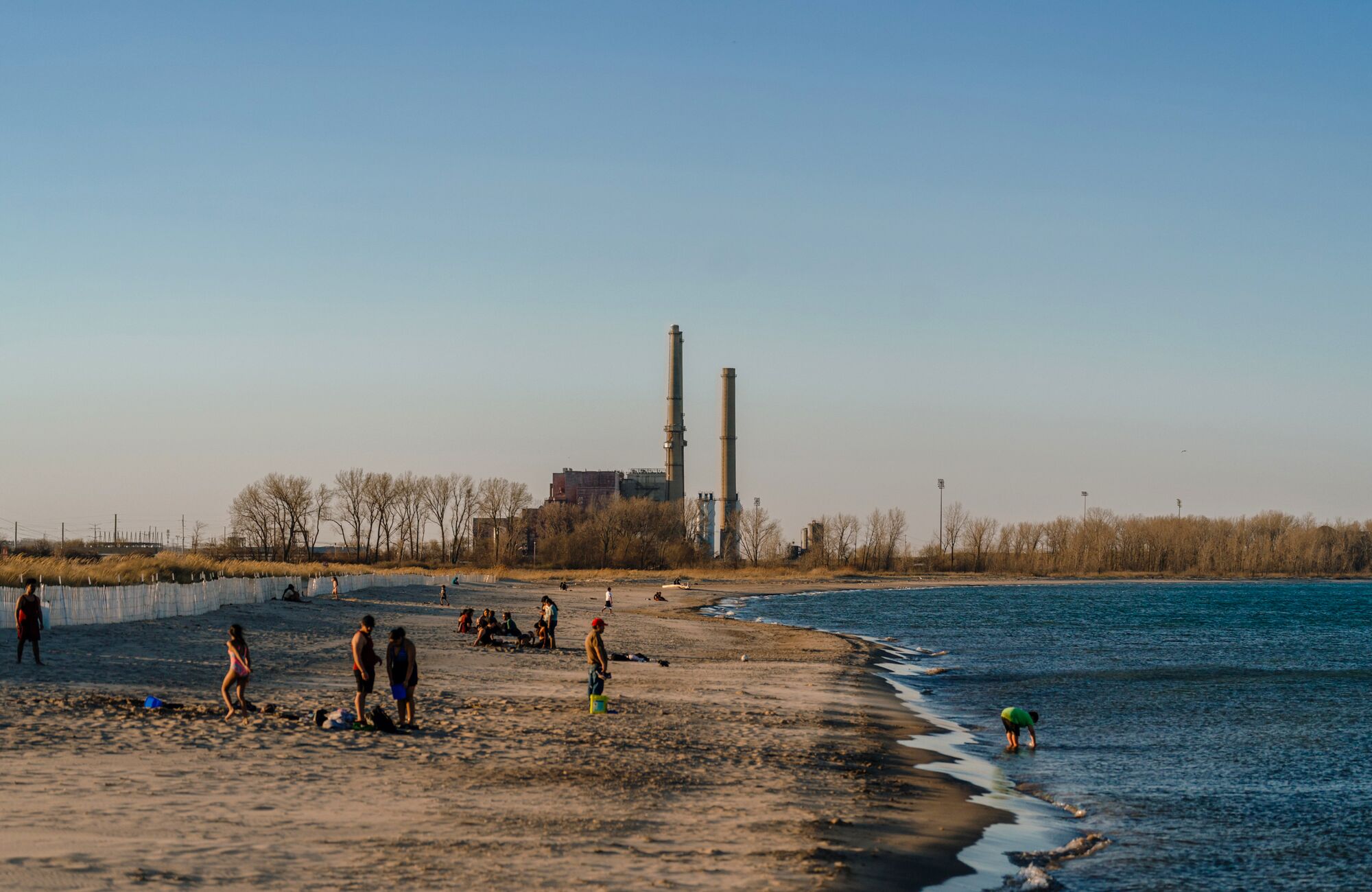 Earthjustice is the premier nonprofit environmental law organization. We wield the power of law and the strength of partnership to protect people's health, to preserve magnificent places and wildlife, to advance clean energy, and to combat climate change. We are here because the earth needs a good lawyer.