EPA Unveils Pivotal Regulations to Clean Up Car and Truck Pollution
New regulations would modernize national car standards for a zero emissions era, but leave work to do to rein in toxic truck pollution
Washington, D.C.
—
Today, the Environmental Protection Agency (EPA) unveiled two regulatory proposals to lower tailpipe emissions from cars and trucks. The cars proposal seeks to modernize the nation's car standards and gradually shift passenger vehicles in the United States to non-polluting, zero emissions vehicles. The standards will cover model years 2027 to 2032, and build on the agency's decades-long arc of regulations to cut vehicle pollution, shifting nearly two-thirds of new car sales in the United States to zero emissions by 2032. At the same event, the agency unveiled a trucks rule that lowers greenhouse gas (GHG) standards based on the agency's more conservative projections on the growth of new zero-emission truck technologies.
"Thanks to EPA's historic proposed car standards announced today, we will enter a modern era, cutting tailpipe pollution from cars from coast to coast as we shift to a zero emissions future and breathe cleaner air for our efforts. A century of car and truck pollution in our lungs has been more than enough," said Paul Cort, Director of Earthjustice's Right to Zero campaign. "We urge the agency to be as ambitious in tackling tailpipe pollution in the trucks rule moving forward. Electrifying cars in the United States will clean up a vast source of climate pollution in the United States, but combustion trucks are the worst polluters on our roads and create terrible and unnecessary health problems for Americans — especially in our hearts and lungs. We hope the EPA rolls up its sleeves on truck pollution with the same energy it's bringing to car emissions."
The truck proposal sets standards for emissions of greenhouse gasses. EPA's proposal projects that half of new vocational trucks (such as refuse trucks) will be zero emission trucks by 2032. For large tractors, the proposal assumes 35% of new short-haul trucks and 25% of new long-haul trucks will have zero emissions. Unlike California's Advanced Clean Truck rule, EPA's rule does not actually require manufacturers to make any zero-emission trucks and is designed merely to reflect what the market is expected to be doing on its own. By setting standards for GHG emissions only, the EPA rule also would allow for combustion trucks that emit pollutants other than GHGs, such as hydrogen combustion trucks, to be treated as zero emission trucks.
Electric cars and trucks deliver striking clean air and climate benefits. According to a life-cycle analysis from the International Council on Clean Transportation, the emissions of a medium battery-electric car over its lifetime from manufacturing to retirement are already lower than comparable gasoline cars by 60%–68% in the U.S. Those climate benefits will only grow as the energy grid is increasingly powered by clean energy like solar and wind, and not coal or methane gas.
Combustion cars emit 57% of transportation-related climate pollution in the U.S. while medium and heavy-duty trucks pump out 26% of transportation-related climate pollution — but strikingly, trucks are most linked to dire health problems for Americans as their combustion engines are heavy producers of nitrogen oxides, a key ingredient in smog and a dangerous threat to Americans' lung and heart health.
Heavy-duty trucks make up only 10% of vehicles on the road, but produce 45% of nitrogen oxides and 57% of fine particulates (PM 2.5) in the U.S. Nitrogen oxides are especially linked to breathing problems and reduced lung function in children and adults, while fine particulates cross the blood-brain barrier and trigger heart and cognitive problems. Cleaning up combustion truck pollution with zero emissions vehicles would be an incredibly protective measure for Americans' health.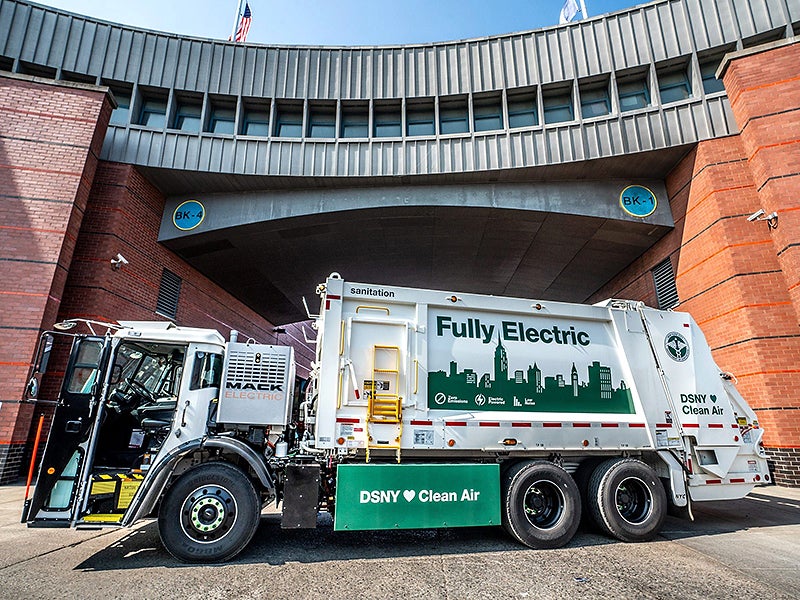 Earthjustice is the premier nonprofit environmental law organization. We wield the power of law and the strength of partnership to protect people's health, to preserve magnificent places and wildlife, to advance clean energy, and to combat climate change. We are here because the earth needs a good lawyer.