EPA's Soot Pollution Rule Update Falls Short, Again
Despite strong scientific consensus, EPA proposes lackluster public health protections
Washington, D.C.
—
Today, the U.S. Environmental Protection Agency (EPA) proposed new yet lacking National Ambient Air Quality Standards (NAAQS) for particulate matter pollution, commonly known as soot. Under the Clean Air Act, NAAQS set a baseline standard for air quality across the United States for soot, and ground level ozone, also known as smog.
EPA's proposed action is not in line with the powerful scientific evidence that supports a substantial strengthening of soot standards. Though the proposed action would provide some public health protection by strengthening one standard to a limited degree, impacted communities and the nation's leading health and medical groups have consistently called for stronger standards than what the agency has proposed. EPA's independent expert science advisors also recommended standards stronger than what the agency has proposed.
The NAAQS rule on soot comes nearly two years after Trump's EPA kept outdated 2012 standards in place, despite robust evidence that these were insufficient to protect the country's lungs from toxic soot levels. Shortly after Earthjustice sued on behalf of health and environmental advocates, and in response, in June 2021 EPA announced it would review the standards it is now unveiling. Some 63 million people in the United States experience unhealthy spikes in daily soot pollution, and communities of color are disproportionately exposed to higher than average levels of this dangerous pollutant.
"This delayed proposed rule on soot is a disappointment and missed opportunity overall. Though aspects of EPA's proposal would somewhat strengthen important public health protections, EPA is not living up to the ambitions of this administration to follow the science, protect public health, and advance environmental justice," said Seth Johnson, Earthjustice attorney. "EPA could save nearly 20,000 lives with stricter protections. We urge EPA to hear communities, not industrial polluters, and strengthen this rule. Overburdened communities have the right to breathe clean air."
Fine particulate matter pollution stems in large part from fossil fuel combustion happening in electricity generation, manufacturing, transportation, and even agriculture. Fine particulate matter pollution kills people, and causes asthma attacks, hospitalizations, and emergency room visits for cardiopulmonary diseases. It is also linked to cancers. Fine particulate matter air pollution is of particular danger to children, reducing lung development, causing asthma, and impairing the immune system. The elderly and those with chronic disease, especially heart and lung disease, face heightened risks, too.
Soot pollution causes haze that blights scenic vistas in our national parks and wilderness areas. It also can harm entire ecosystems. EPA will take public comment for 60 days starting when the proposal is formally published in the Federal Register, which will likely occur within a few weeks.
Earthjustice clients in the challenge to the Trump EPA's do-nothing action are the American Lung Association, Environment America, National Parks Conservation Association, Natural Resources Defense Council, Sierra Club, and Union of Concerned Scientists.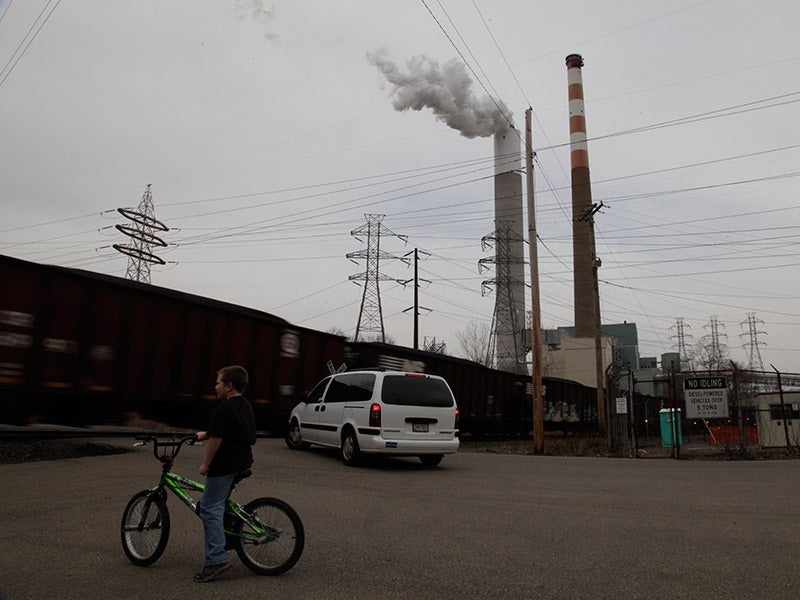 Earthjustice is the premier nonprofit environmental law organization. We wield the power of law and the strength of partnership to protect people's health, to preserve magnificent places and wildlife, to advance clean energy, and to combat climate change. We are here because the earth needs a good lawyer.