In Response to Petition, EPA Announces New Federal Advisory Committee on Industrial Animal Factory Pollution
EPA's announcement responds in part to a rulemaking petition submitted in October 2022 by a nationwide coalition of over 50 citizens' groups and community advocacy, environmental justice, and environmental advocacy organizations, in partnership with Earthjustice
Washington, D.C.
—
On August 15, 2023, the U.S. Environmental Protection Agency (EPA) announced that it will convene a federal advisory committee to provide the agency with recommendations for addressing water pollution from industrial animal factories, also known as concentrated animal feeding operations or CAFOs.
EPA's announcement responds in part to a rulemaking petition submitted in October 2022 by a nationwide coalition of over 50 citizens' groups and community advocacy, environmental justice, and environmental advocacy organizations, in partnership with Earthjustice. Based on decades of well-established scientific research showing that industrial animal factories routinely discharge water pollution that threatens public health and the environment, the petition urged EPA to increase its oversight of the largest and dirtiest facilities. In support of this request, the petition included personal stories from people who live in communities harmed by animal factory pollution across the country and presented a new report detailing racial, ethnic, and other disparities in exposure to animal factory pollution.
In its announcement, EPA agreed that industrial animal factories cause water pollution and that increasing oversight would better protect the nation's waters and environmental justice communities. Nonetheless, the agency stated that it would conduct a holistic evaluation of its current regulatory program and the requirements for facilities subject to federal permits, including by establishing a federal advisory committee, before taking action.
The following statement is attributed to Alexis Andiman, senior attorney at Earthjustice:
"EPA has known for decades that its current permitting system fails to control water pollution from industrial animal factories, and it admits that animal factory pollution disproportionately harms people living in low-income communities and communities of color. Contrary to the position EPA took in its response to our petition, the agency already has the legal authority — and obligation — to hold these facilities accountable. EPA's decision to delay necessary action is yet another concession to the politically powerful animal agriculture industry, which regularly seeks to evade oversight that applies to every other major source of industrial pollution. Industrial animal factories will continue to cause harm while we wait for a solution.
"Although we are disappointed by EPA's failure to take prompt action, we will continue to work with our partners to ensure that the agency follows an inclusive, fact-based decision-making process and develops an enduring solution to protect people and the environment from animal factory pollution. According to EPA's own data, over 70% of the largest, dirtiest animal factories lack permits to discharge water pollution, and EPA concedes that many of these facilities pollute in violation of federal law. We agree with EPA that it's necessary to strengthen requirements for the small minority of facilities currently subject to federal law permits. However, any holistic solution must guarantee that all discharging facilities are finally held accountable, as Congress so clearly intended."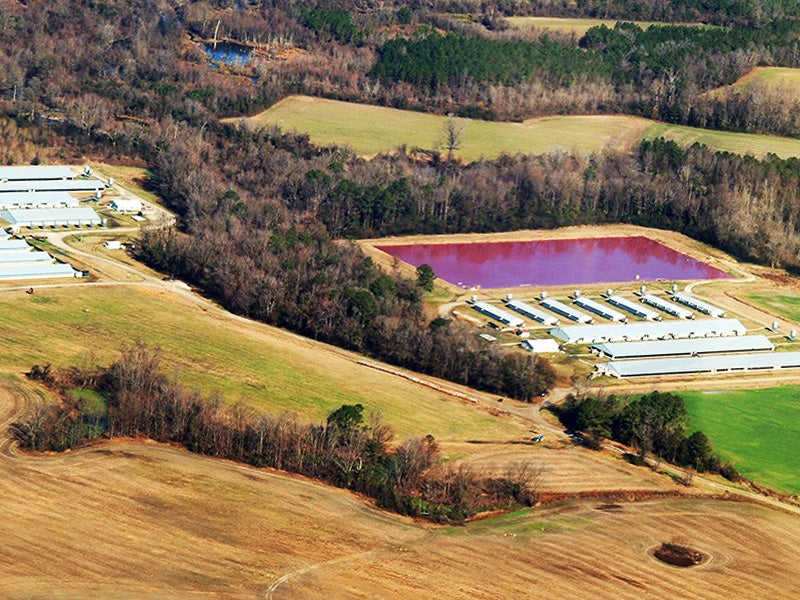 Earthjustice is the premier nonprofit environmental law organization. We wield the power of law and the strength of partnership to protect people's health, to preserve magnificent places and wildlife, to advance clean energy, and to combat climate change. We are here because the earth needs a good lawyer.