Lawsuit Challenges Federal Approval of Alaska LNG Exports
Energy Department export approval failed to fully assess project's climate, environmental harms
Shannon Van Hoesen, Sierra Club, shannon.vanhoesen@sierraclub.org, (202) 604-2464
Jason Rylander, Center for Biological Diversity, jrylander@biologicaldiversity.org, (202) 744-2244
Elizabeth Manning, Earthjustice, emanning@earthjustice.org, (907) 277-2555
Alexandria Trimble, Earthjustice, atrimble@earthjustice.org, (202) 792-6889
Anchorage, AK
—
Conservation groups sued the federal government today for approving exports from the Alaska LNG Project, which would transport gas from Alaska's North Slope to Asia. The lawsuit challenges the U.S. Department of Energy's (DOE) export approval for failing to fully assess the project's climate and environmental harms. The Sierra Club and Center for Biological Diversity are asking the D.C. Circuit Court of Appeals to direct DOE to reconsider its export approval after preparing a new environmental impact statement that fully considers the environmental and climate harms of the project.
"This expensive, climate-polluting project is not in the public interest — it is a boondoggle that would undermine the Biden administration's climate goals and needlessly lay waste to Alaska's lands and waters, imperiling communities and threatening wildlife," said Erin Colón, an attorney with Earthjustice. "Despite all that, the State of Alaska stubbornly continues to pursue this ill-advised project. We're suing to force the DOE to reconsider greenlighting such waste."
The Alaska LNG Project would include an 807-mile pipeline bisecting Alaska from north to south to transport methane gas extracted from Alaska's North Slope to a liquefaction plant and marine terminal near Nikiski on the Kenai Peninsula. The $38.7 billion fossil-fuel export project would export 20 million metric tons of gas per year, potentially releasing more than 50 million metric tons of carbon pollution annually from those exports — in addition to at least 297 million metric tons of carbon pollution from operating the extensive project infrastructure over its 30-year lifespan.
The project would tap large methane gas deposits in America's Arctic. Such deposits, lacking any route to market, have remained in the ground despite decades of North Slope oil development. The latest in a long line of failed projects to commercialize North Slope gas, Alaska LNG has been government-funded since Exxon, ConocoPhillips, and BP backed out in 2016, citing cost concerns. It has cost the State of Alaska hundreds of millions of dollars in funding and still lacks investors, partners or customers.
While a small portion of the gas could potentially be tapped for in-state use, the plan calls for exporting most of the liquefied methane gas from a terminal in the Cook Inlet, home to endangered beluga whales. It would then be sent across the Pacific to Asian markets.
Approving such a massive fossil fuel extraction project with a 30-plus year lifespan is inconsistent with overwhelming scientific consensus for avoiding the worst impacts of climate change. The most recent Intergovernmental Panel on Climate Change report notes that fossil fuel extraction must be scaled back in favor of clean energy alternatives to keep global warming within a 1.5°C increase, widely viewed as the threshold for causing irreversible climate damage.
"There is no demonstrated global market need for these exports and by 2030, the earliest date this project can expect to begin exporting liquified methane gas, interest in gas will have waned," said Sierra Club Alaska Chapter Director Andrea Feniger. "DOE has unlawfully ignored the project's environmental harms and underestimated its climate impacts. If this project moves forward, Alaska will be left to deal with a stranded asset and the ever worsening impacts from climate change."
"The Biden administration made a mockery of the climate emergency when it approved the Alaska LNG carbon bomb and this lawsuit aims to stop it from being built," said Jason Rylander, an attorney at the Center for Biological Diversity's Climate Law Institute. "The science is clear. Development of massive new fossil fuel export projects like Alaska LNG is incompatible with a stable climate. President Biden needs to reverse course and protect our communities, our wildlife and our future."
The DOE approval is one of two key approvals required for the project to move forward. In May 2020, the Federal Energy Regulatory Commission (FERC) issued an authorization to the Alaska Gasline Development Corporation (AGDC) to construct and operate the Alaska LNG Project. Construction has not yet begun.
The Center for Biological Diversity and Sierra Club are represented by attorneys from the Sierra Club, the Center for Biological Diversity, and Earthjustice.
Background
Proposed by the Alaska Gasline Development Corporation, an Alaska state-owned corporation, the Alaska LNG Project involves constructing an 807-mile pipeline that would affect 35,474 acres of land, 45% of which would be permanently affected. Methane gas deposits discovered decades ago in Alaska's Arctic, for which there is currently no route to market, would be extracted and sent to gas treatment facilities in Prudhoe Bay. From there the methane gas would be transported to a liquefaction plant and marine terminal that would be built on the eastern shore of the Cook Inlet in Nikiski to receive the gas at the south end of the pipeline, liquify it and to prepare it for transport.
DOE initially approved Alaska LNG's exports in August 2020. Sierra Club filed a rehearing petition with DOE and then sued in the D.C. Court of Appeals challenging the decision. Litigation was stayed after DOE granted the rehearing petition and prepared a supplemental environmental impact statement (SEIS). In April 2023, DOE again greenlit the project, concluding the SEIS's findings did not change the agency's original conclusion that the exports would be consistent with the public interest. The environmental groups then filed a rehearing request with DOE in May 2023 and the next month, DOE denied that rehearing request, again affirming its approval of the exports.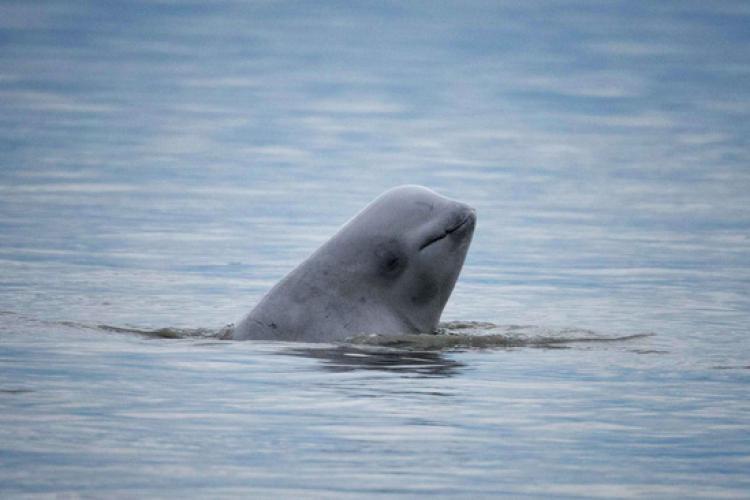 Earthjustice is the premier nonprofit environmental law organization. We wield the power of law and the strength of partnership to protect people's health, to preserve magnificent places and wildlife, to advance clean energy, and to combat climate change. We are here because the earth needs a good lawyer.