Tribes Petition Environmental Protection Agency to Ban Toxic Chemical from Tires
Water contamination from 6PPD use in tires imperils salmon recovery
Washington, D.C.
—
The Yurok, Port Gamble S'Klallam, and Puyallup Tribes today petitioned the Environmental Protection Agency (EPA) to establish regulations prohibiting the manufacturing, processing, use, and distribution of 6PPD in and for tires — a chemical used by companies worldwide. When 6PPD reacts with ground-level ozone, it breaks down into 6PPD-q — the second most toxic chemical to aquatic species ever evaluated by the EPA. Exposure to 6PPD-q can kill coho salmon within hours, and the chemical is responsible for "urban runoff mortality syndrome," which kills up to 100% of coho returning to spawn in urban streams. The Tribes contend that 6PPD in tires poses unreasonable risks to the environment, requiring the EPA to regulate the chemical under the Toxic Substances Control Act (TSCA).
"To see 6PPD-q kill the salmon that are reared in the Port Gamble S'Klallam Tribe's own streams and from its own hatchery is an unconscionable slap in the face to a people who rely on salmon for their wellbeing, in addition to being a gross violation of the Tribe's rights as enshrined in the 1855 Treaty of Point No Point," said Josh Carter, the Port Gamble S'Klallam Tribe's environmental scientist. "If EPA truly cares about protecting the environment and the Tribe's Treaty Rights, not just industry's pocketbooks, it will act now."
The use of 6PPD in tires generates ongoing, ubiquitous contamination of surface waters near roads with 6PPD-q, killing coho salmon, rainbow trout, steelhead trout, Chinook salmon, brook trout, white spotted char, and likely other species that have not yet been studied. Salmon and steelhead populations — central to the ecosystems, cultures and economies of communities throughout the West Coast — have already declined dramatically, and scientific and regulatory authorities believe 6PPD use in tires has played a major role. Many populations of coho salmon, steelhead trout, and Chinook salmon are listed as endangered or threatened with extinction under the Endangered Species Act, underscoring the need for urgent action from the EPA.
The Puyallup Tribal Council, the Tribe's governing body, stated:
"Since time immemorial the Puyallup Tribe has fished and protected the water that flows through our homelands. We have witnessed first-hand the devastation to the salmon species we have always relied upon to nourish our people.  We have watched as the species have declined to the point of almost certain extinction if nothing is done to protect them.
"We have suffered years of reduced fishing, now only seeing hours of fishing where there used to be months of fishing. The discovery that 6PPD is killing the fish in these waters could be exactly what saves salmon for us and all of the country.
That is why we have joined this petition to act upon the knowledge we now have, to save and protect our fish and other species impacted by this toxic chemical. We will always act to protect the fish, the water, and our lands."
6PPD has been used by tire manufacturers since the 1950s to help prevent degradation. At the surface of the tire, the chemical interacts with ozone to create 6PPD-q, which is released from the tire during normal use and discharges into nearby waterways during storm events. The chemical is not only present in stormwater runoff and urban watersheds, but also in sediments and soils, household dust, and human urine. Emerging science has pointed to toxicity in mammals, indicating a potential risk to human health.
"It is time for the EPA to phase out this highly toxic chemical that is killing salmon," said Elizabeth Forsyth, senior attorney with Earthjustice's Biodiversity Defense Program. "Tire companies have known for years that they need to move beyond 6PPD to find viable alternatives; EPA action is urgently needed to spur that change. The extreme toxicity of this little-known chemical should be alarming to anyone who cares about our planet's biodiversity and waterways."
Salmon and steelhead trout are keystone species, supporting entire ecosystems. At least 135 other species depend on salmon and steelhead for food, including southern resident orca whales, eagles, bears, wolves, and seals. For many tribal nations, salmon and steelhead have been a foundational part of diet, culture, and spirituality since time immemorial. Robust salmon stocks are also important to the national economy, supporting an estimated 16,000 jobs in the commercial and recreational fishing industry.
Earthjustice submitted today's petition on behalf of the Yurok, Port Gamble S'Klallam, and Puyallup Tribes, urging the EPA to establish new regulations on 6PPD under the Toxic Substances Control Act. TSCA requires the EPA to ban or regulate chemicals in commerce that pose unreasonable risks to human health or the environment and gives the agency authority to order phase-outs of existing chemicals on the fastest practicable timeline. The regulations the Tribes seek would require tire companies to offer consumers tires free from this dangerous chemical.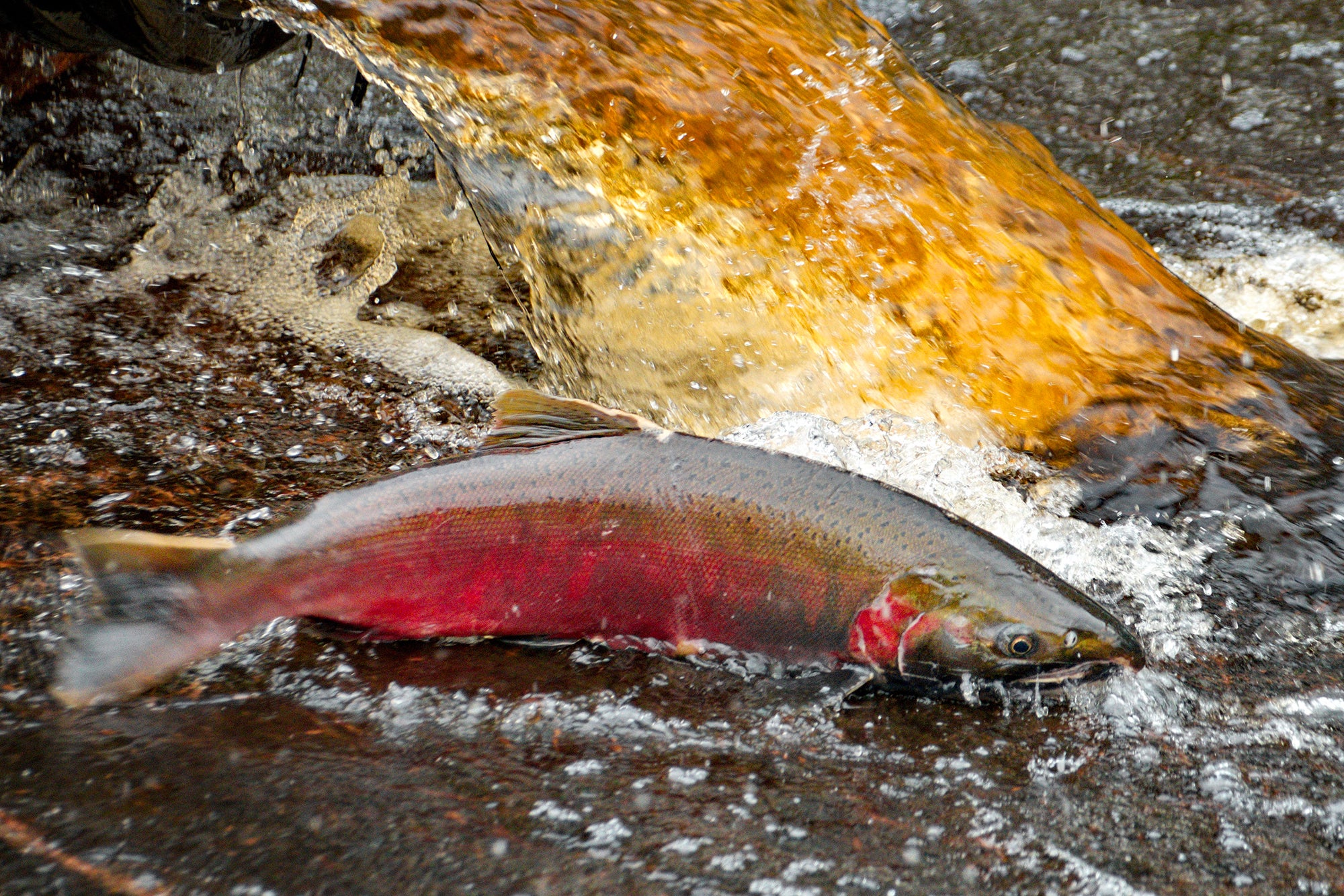 Earthjustice is the premier nonprofit environmental law organization. We wield the power of law and the strength of partnership to protect people's health, to preserve magnificent places and wildlife, to advance clean energy, and to combat climate change. We are here because the earth needs a good lawyer.