U.S. Enacts 20-Year Mining Ban in Minnesota's Boundary Waters
Victory
—
Secretary of Interior Deb Haaland has approved the mineral withdrawal of over 200,000 acres of Superior National Forest lands
Timna Axel, Earthjustice, (773) 828-0712
Washington, D.C.
—
Earthjustice and a coalition of conservation groups across the country celebrated today's announcement that President Joe Biden's administration has withdrawn 225,378 acres of lands in the Boundary Waters Canoe Area Wilderness watershed from mineral leasing for 20 years, protecting the country's most visited wilderness area from the imminent threat of sulfide-ore copper mining.
"This is a big victory for people and for climate," said Earthjustice Senior Legislative Representative Blaine Miller-McFeeley. "The interconnected lakes, rivers, and wetlands of the Boundary Waters provide a refuge for threatened species, support wild rice beds, and sustain the local economy. We are thankful to each of the advocates, business leaders, and Tribal Nations who raised their voice, and we're grateful to this administration for flexing its muscle to prevent this pristine and singular ecosystem from becoming just another casualty of the toxic mining industry."
The U.S. Forest Service proposed the mineral withdrawal in 2021 after mining companies, including Chilean-owned Twin Metals Minnesota, sought to develop copper deposits located directly upstream of the Boundary Waters. The company has wanted to mine for sulfide ore, a type of mining never before allowed in Minnesota, which produces sulfuric acid that can contaminate waterways with dangerous acidic leachate, sulfate, and heavy metals, and potentially degrade the water for hundreds of years. Any minerals from the mine would be sold on the global market, barely impacting the total U.S. supply.
"As we transition to a clean energy economy, we face a fork in the road," said McFeeley. "We can choose to go down the same old road of sacrificing habitats and people, or we can choose a more just path. Allowing Twin Metals to destroy this iconic place is clearly the wrong choice, and we hope that Congress will take the next step to make these protections truly permanent."
Earthjustice continues working to protect the Boundary Waters on multiple fronts. In 2020, Earthjustice sued the Trump administration on behalf of the Wilderness Society, Izaak Walton League of America, and the Center for Biological Diversity for improperly renewing two federal mining leases for Twin Metals. When the Biden administration cancelled those leases, Twin Metals sued. Earthjustice is now seeking to intervene on behalf of the conservation groups to defend the administration's actions.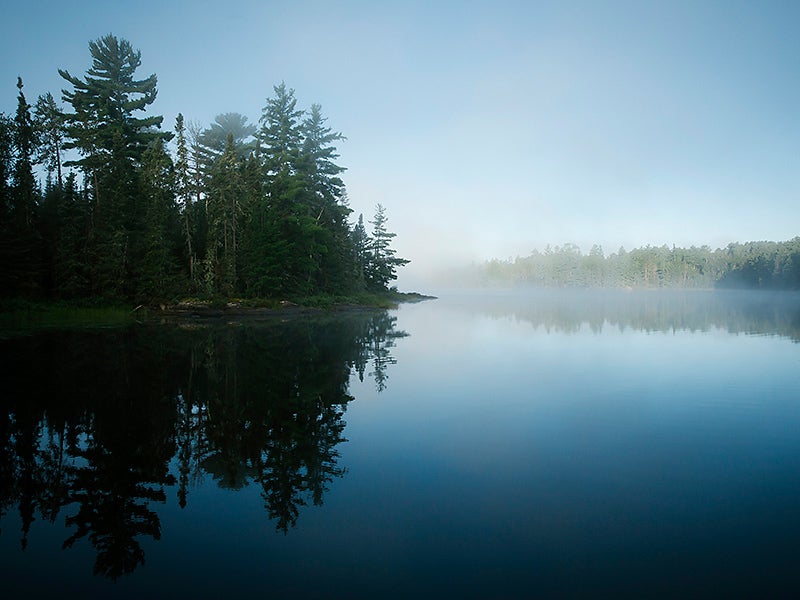 Earthjustice is the premier nonprofit environmental law organization. We wield the power of law and the strength of partnership to protect people's health, to preserve magnificent places and wildlife, to advance clean energy, and to combat climate change. We are here because the earth needs a good lawyer.