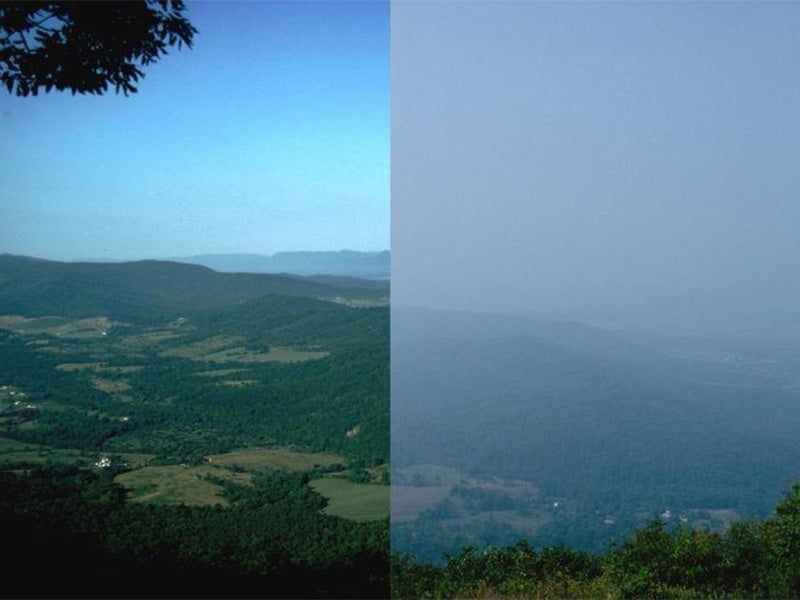 National Park Service Photo
Case Overview
Conservation groups have filed a lawsuit challenging the U.S. Environmental Protection Agency's approval of Pennsylvania's deficient plan to reduce air pollution. The Commonwealth's regional haze plan requires no emission reductions from any of its 33 coal-fired power plants or factories, the major sources of hazy, unhealthful air in our parks and neighborhoods.
Earthjustice brought the suit on behalf of the National Parks Conservation Association, the Sierra Club, and the Clean Air Council, charging that EPA has failed to require Pennsylvania to comply with the Clean Air Act. EPA has a legal requirement to protect air quality in America's iconic national parks and wilderness areas.
Inadequate air pollution standards for large power plants and factories risk the public's health while also degrading air quality and visibility at treasured public lands—including nearby Brigantine National Wildlife Refuge in New Jersey, Shenandoah National Park in Virginia and Dolly Sods Wilderness in West Virginia.
This is the second time EPA has failed to require the state to comply with the Clean Air Act regarding haze pollution. During the first legal review in the U.S. Court of Appeals, EPA took back its original approval of Pennsylvania's inadequate haze plan for further consideration. On April 30, EPA acknowledged many flaws with the Pennsylvania haze plan, and yet approved the plan again, having made no changes.
Stay Connected For Updates
Join our community of 1 million supporters and receive urgent action alerts.