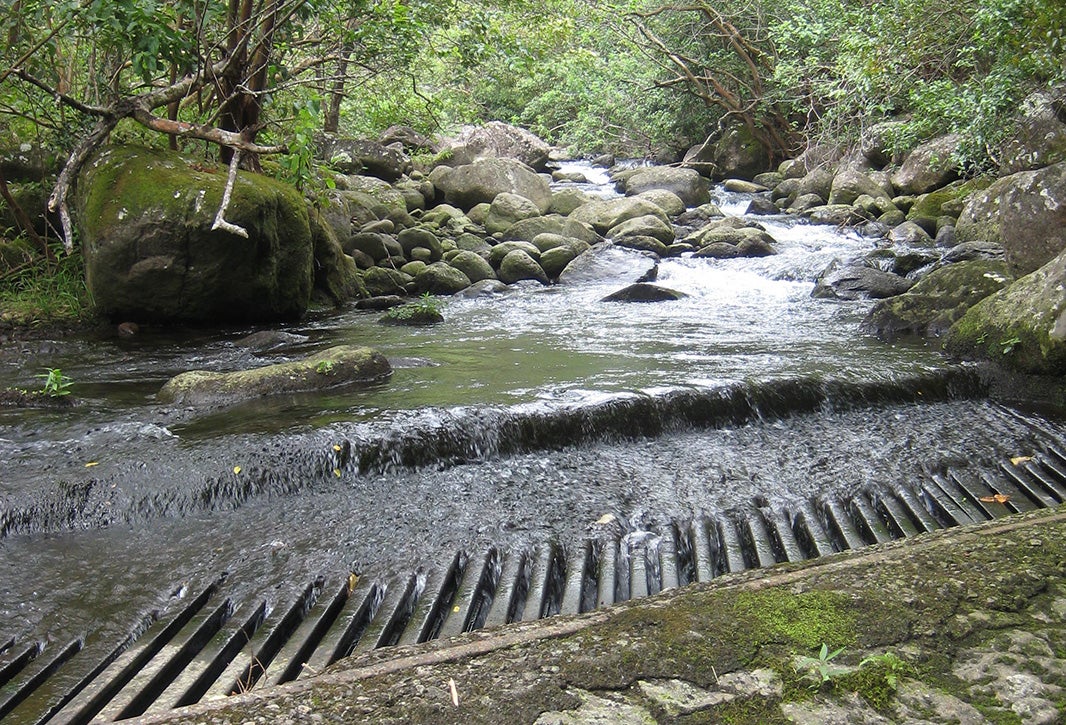 Water in Hawaiʻi is a public trust resource, protected under the state Constitution and Water Code.
Plantations diverted many Hawaiian streams to water sugar cane and pineapple fields, drying out and destroying the native life and Hawaiian communities connected with those streams. Now that plantations are in decline, the water can be restored to the native streams.
Government agencies, including the Water Commission, have a duty to protect and restore ecological uses, traditional and customary Hawaiian practices, recreation, and scenic values.
Hui o Na Wai ʻEhā and Maui Tomorrow, represented by Earthjustice, are working before the state Water Commission and in the courts to uphold the public trust, stop wasteful water diversions, and restore the Waiheʻe, North & South Waiehu, and Waikapū Streams, and Wailuku River (also known as ʻĪao Stream). Together, these waterways are traditionally known as "Nā Wai ʻEhā" or "The Four Great Waters" of Maui.
See major milestones in the fight to restore Nā Wai ʻEhā.
Legal Cases & Victories
Related Video
Kaulana Nā Wai ʻEhā ("Famous are the Four Streams") is the story of how millions of gallons of water are needlessly diverted and dumped, instead of being restored for public instream uses.
Watch the four part video:
Video: Water Writes
Water Writes is a series of 10 collaborative mural projects in 10 cities across the globe. The theme of water connects the participating communities and documents the current local and international water crisis. In 2011, Water Writes created a large mural at Honolulu Community College, chronicling the importance of restoring stream flow to Hawaiian communities. Learn more about the making of this mural.
Video: In The News
In 2012, the Supreme Court of Hawaiʻi heard oral arguments on the ongoing battle to ensure that the waters of Nā Wai ʻEhā are available for traditional and customary Hawaiian practices. ʻŌiwi TV produced this video feature, featuring interviews with Earthjustice attorneys Isaac Moriwake, Kapua Sproat and clients on this case. This feature is presented in the Hawaiian language.
"`A `ohe hana nui ke alu `ia."
("No task is too big when done together by all.")