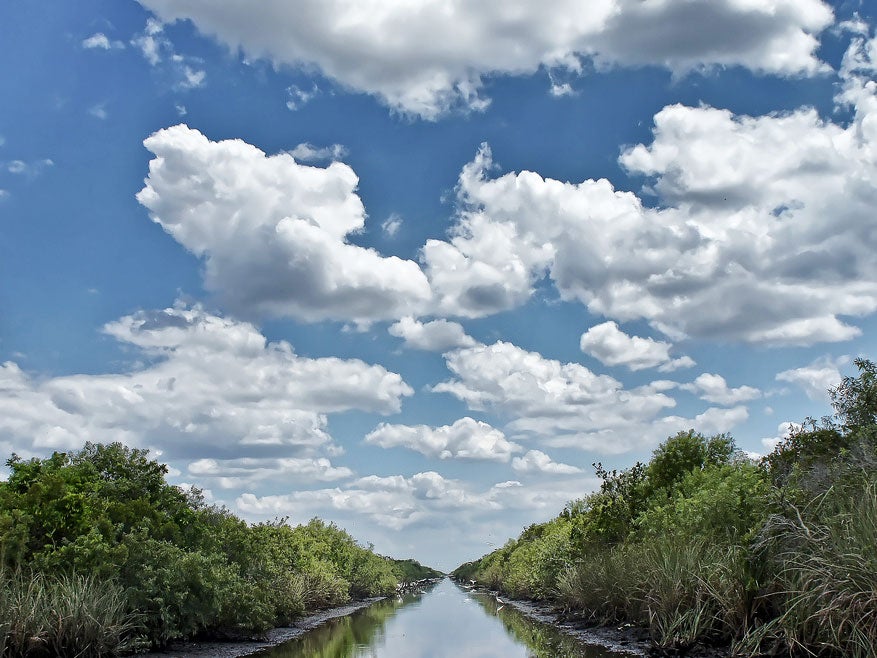 Photo courtesy of Marc / Flickr
What's at Stake
Big Sugar and Big Agriculture are destroying the Everglades. Earthjustice has been fighting back for decades, most recently with a lawsuit that aimed to get big polluters off of state owned lands in the Everglades for good.
Overview
Pollution from huge sugar and vegetable operations in the Everglades causes a monoculture of cattails that impedes water flows and chokes out other native vegetation, upon which wildlife in the Everglades depends.
This devastating pollution has been happening for decades. In 1994, corporate farms negotiated an exemption through which they gained access to state lands for 20 years, and they've been polluting those public lands and adjacent lands ever since. Everglades' pollution is so severe that taxpayers are funding a multi-billion-dollar state and federal restoration project to fix the damage.
Meanwhile, Florida Gov. Rick Scott rubberstamped the polluting operations that are causing the problem to operate within the Everglades for another 30 years, an incredible decision that will both frustrate the taxpayer-led clean up and worsen the pollution problem. In February 2013, Earthjustice sued on behalf of Florida Wildlife Federation to get these polluting operations out of the Everglades for good. A few days later, Big Sugar proposed legislation to block the suit and allow the extension. Despite our efforts to stop it, the Florida Legislature passed Big Sugar's bill and the governor signed the bill into law in June, 2013, allowing the pollution to continue.