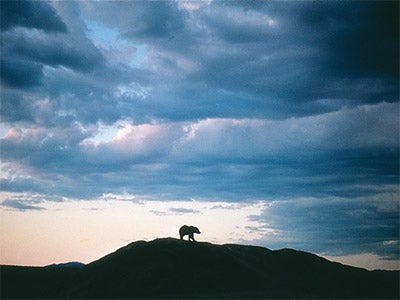 National Park Service Photo
What's at Stake
Earthjustice successfully challenged the government's decision to approve new road access standards that are inadequate to protect grizzly bears and their habitat.
Case Overview
In 2004, the Forest Service and Fish and Wildlife Service approved new road access standards through grizzly bear habitat in Montana, Idaho, and Washington that were inadequate to protect the bears and their habitat. The standards applied to the portions of the Kootenai, Lolo, and Idaho Panhandle National Forests within the Cabinet-Yaak and Selkirk grizzly bear recovery zones.
The Cabinet-Yaak and Selkirk populations each number only about 40 bears, and each has suffered high human-caused mortalities in recent years related to an 8,500-mile system of old logging roads. Yet, the Forest Service's road plan promised only minor changes in the status quo, and even allowed new road-building in some of the best remaining grizzly bear habitat in the Cabinet-Yaak and Selkirk regions.
Earthjustice filed a lawsuit to reform the standards, and in 2006, a federal judge rejected the Forest Service plan, ruling that the agency improperly relied on incomplete information when it adopted a new road management plan that maintains 95 percent of an 8,500-mile road system that has degraded habitat for the Cabinet-Yaak and Selkirk Mountains grizzly populations.
Clients
Selkirk Conservation Alliance
Stay Connected For Updates
Join our community of 1 million supporters and receive urgent action alerts.