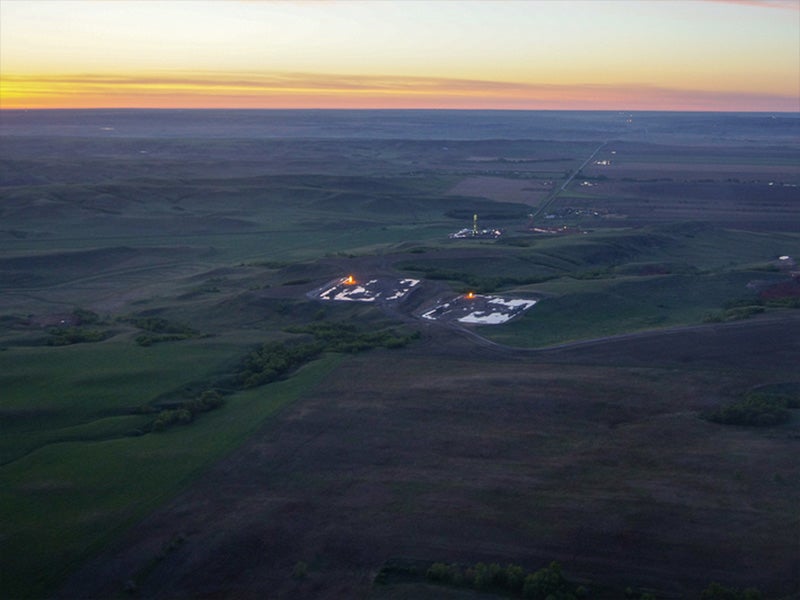 Photo courtesy of Ecoflight
What's at Stake
After strong safety laws for oil and gas drilling were issued in Colorado, industry fought hard to undo them. Earthjustice defended the important rules and continues working to ensure they are strengthened.
Case Overview
In 2007, after an extensive process that involved input from conservationists, ranchers, hunters and businesses, the Colorado Oil and Gas Commission proposed rules to ensure safer oil and gas drilling in the state. The oil and gas industry quickly bit back, challenging the rules as flawed despite having had ample opportunity to participate in their creation.
Earthjustice defended the balanced, common sense rules, which create critical protections for public health, air and water quality and sensitive wildlife. In the years since the rules were issued and challenged by industry, there have been positive developments—requirements to disclose chemicals used in fracking and promising efforts to reduce air pollution such as methane and volatile organic compounds, for example. Nonetheless, more work remains, so Earthjustice is continuing its legal campaign to ensure all oil and gas drilling in the state is done transparently, safely and in accordance with the law.
Stay Connected For Updates
Join our community of 1 million supporters and receive urgent action alerts.