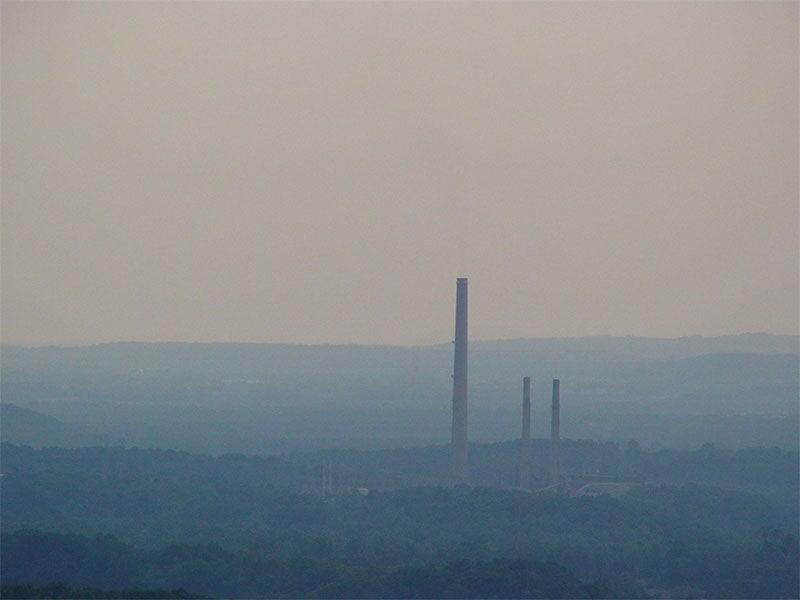 Photo courtesy of Jeff Stehr / UMD
Case Overview
The Northeastern states have succeeded in launching the Regional Greenhouse Gas Initiative to reduce carbon emissions from regional power plants using a cap-and-trade system. However, an industry lawsuit in New York threatens the entire program. Representing Environmental Advocates of New York, the Environmental Defense Fund, the Natural Resources Defense Council, and the Pace Climate and Energy Center, we have submitted amicus briefing to defend this program, and more fundamentally, the states' ability to take proactive measures to curb greenhouse gas emissions in advance of federal climate regulation.
The Regional Greenhouse Gas Initiative (RGGI) is the first U.S. effort to reduce carbon emissions using a cap and trade system. RGGI has pioneered a model for cost-effective climate action at the state level. The model is particularly important because it incorporates the "polluter pays" principle, demanding that polluters buy the allowances that entitle them to emit carbon dioxide to the atmosphere at auction, rather than getting these valuable allowances for free. Each RGGI state has begun implementing the system, and the first allowance auctions have been held successfully.
The RGGI experiment is being closely watched and copied at every level of government. RGGI has inspired other states to step into the void left by the Bush administration and begin designing flexible regional systems that will limit greenhouse gas emissions. The Western Climate Initiative, the Southwest Climate Change Initiative, and other regional efforts have looked to the RGGI example for both inspiration and technical guidance on the design of an auction-based approach to allocating emissions allowances. Similarly, proposed federal cap-and-trade legislation draws on lessons learned from the RGGI process. We will fight to ensure that the New York legal challenge does not set back these important efforts to stop global warming.
Case Updates
February 7, 2013
|

Press Release