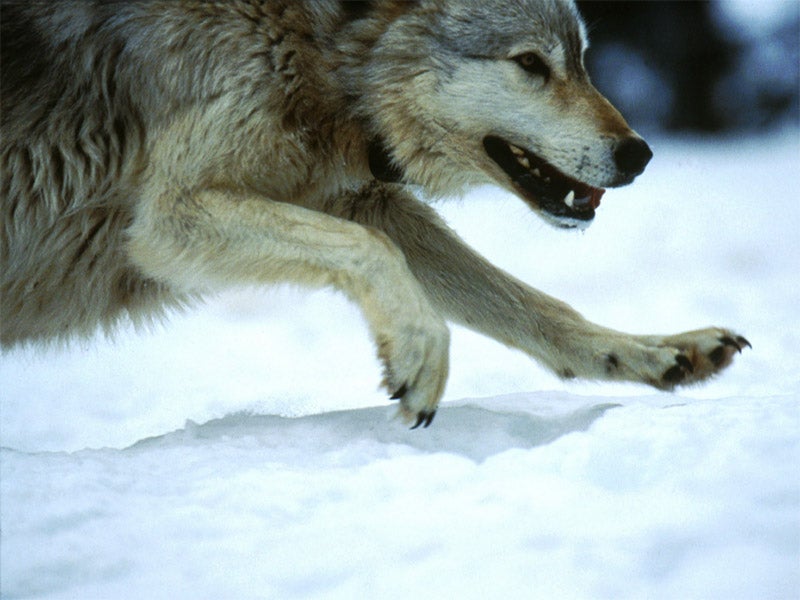 National Park Service Photo
Case Overview
Gray wolves have come perilously close to extinction in the Rocky Mountains. Only in the past decade has the wolf population rebounded from a population of less than 50 to more than 1,500 wolves today. Visitors come to Yellowstone every year to get the chance to see and hear wolves in the wild.
In September, 2008, the Bush administration moved to reinstate federal Endangered Species Act protections for wolves, by asking a federal court for permission to withdraw its March 2008 decision to drop protections for wolves in the northern Rockies. On March 6, 2009, Secretary of the Interior Ken Salazar affirmed the decision by the U.S. Fish and Wildlife Service to remove gray wolves from the list of threatened and endangered species in the western Great Lakes and the northern Rocky Mountain states of Idaho and Montana and parts of Washington, Oregon and Utah.
Once again, Earthjustice has turned to the courts to protect the gray wolves of the northern Rockies from attempts to deprive wolves of necessary legal and habitat protections. On June 2, 2009, Earthjustice filed suit on behalf of conservation groups challenging the decision to delist the wolves. In August 2009, Earthjustice sought an emergency injunction to halt wolf hunts in Idaho and Montana.