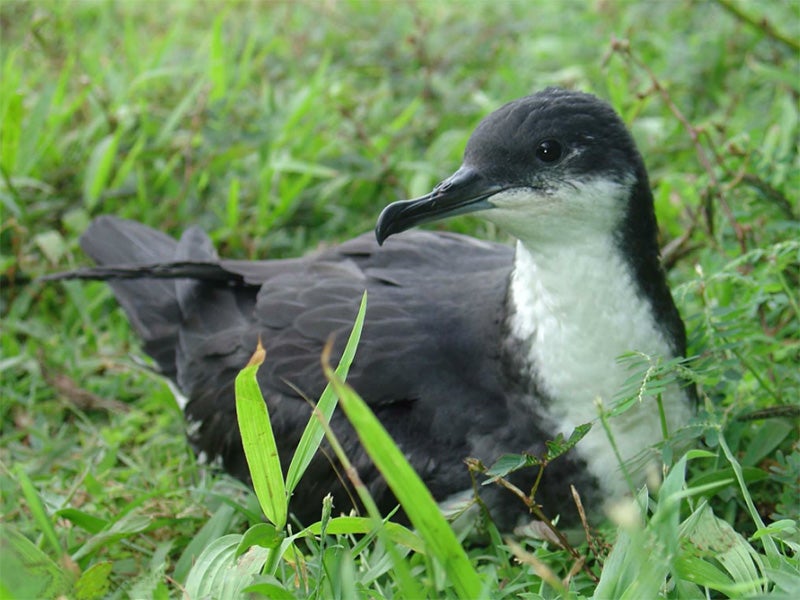 Brenda Zaun / U.S. Fish & Wildlife Service
What's at Stake
Earthjustice litigation helped persuade Kauai Island Utility Cooperative to take steps to protect Hawaiian petrels, Newell's shearwaters and other protected species of seabirds that die when colliding with power lines and buildings.
Overview
For decades, endangered Hawaiian Petrels and threatened Newell's Shearwaters have been killed and injured by flying into power lines and associated structures owned and operated by Kaua'i Island Utility Cooperative. KIUC's own estimate is that it currently kills nearly 200 listed seabirds per year, in violation of the Endangered Species Act.
The illegal operations of KIUC and its predecessor, Kaua'i Electric, have killed thousands of imperiled seabirds over the years and bear substantial responsibility for the crash in the Newell's Shearwater population on Kaua'i, where the bulk of the species is found and where bird numbers have declined by 75% from 1993 to 2008.
Under pressure from Earthjustice's lawsuit, in August 2010, KIUC finally submitted an application for an incidental take permit that includes some first steps toward modifying its power lines. Earthjustice is participating actively in the permit process to ensure any permit that is issued requires adequate measures to protect imperiled seabirds.