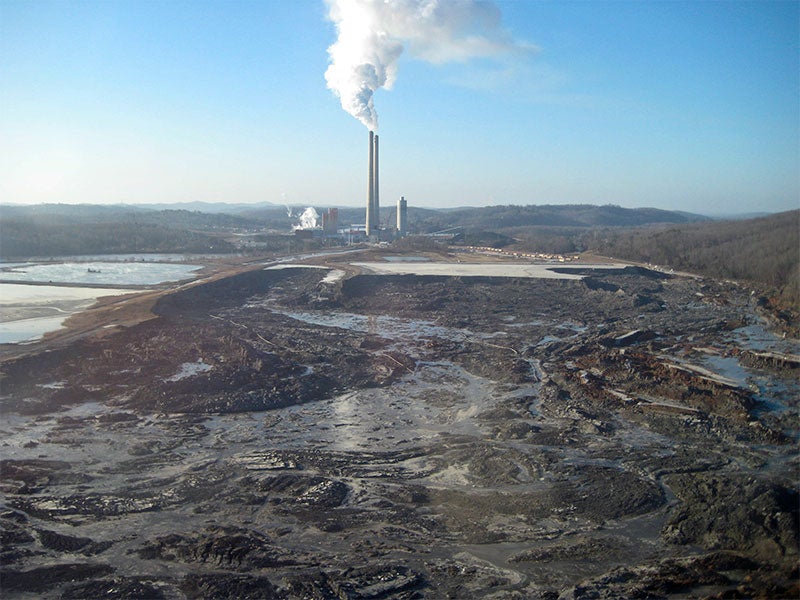 Photo by Tennessee Valley Authority
What's at Stake
Earthjustice is suing the federal government to adopt federal protections for coal ash, which contains toxic chemicals like arsenic, mercury and lead, is dumped into unlined and unmonitored pits and landfills every day, threatening drinking water supplies, aquatic life and public health.
Overview
A few years ago, the American public had never heard of coal ash. But on December 22, 2008, one billion gallons of the toxic sludge erupted from a holding pond in Tennessee and buried local homes, shorefront and miles of river —and coal ash burst onto the national stage.
Coal ash is the toxic waste that remains after coal is burned—it's loaded with dangerous heavy metals that can cause cancer, reproductive harm and other diseases. Despite the national attention after the Tennessee disaster and the presence of more than a thousand other unsafe dump sites across the country, the EPA has scarcely lifted a finger to protect the American public from this danger.
On behalf of 10 public interest groups and the Moapa Band of Paiutes, Earthjustice sued the federal government to adopt coal ash protections.
Clients
Kentuckians for the Commonwealth