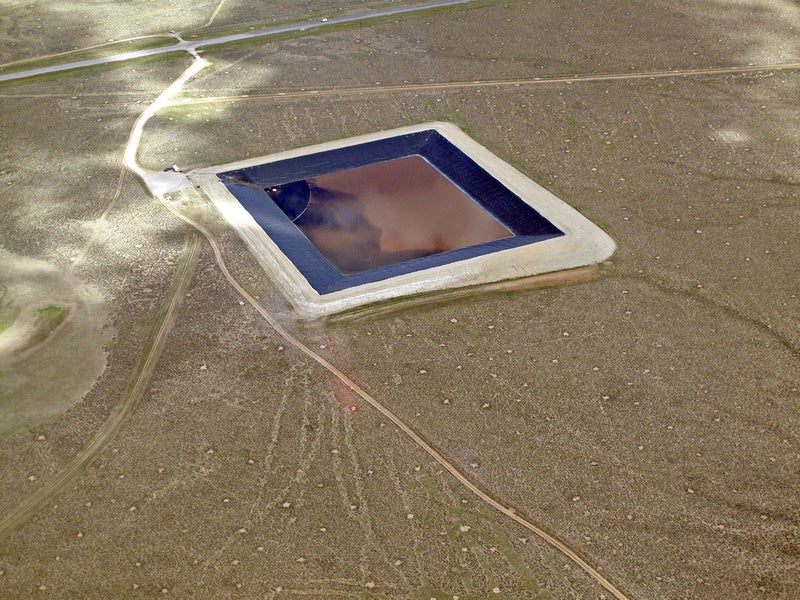 Photo courtesy of Ecoflight
Case Overview
In an effort to help protect the public from exposure to toxic chemicals, the Powder River Basin Resource Council, Wyoming Outdoor Council, Earthworks and Center for Effective Government (formerly OMB Watch) are in court to require the Wyoming Oil and Gas Conservation Commission (WOGCC) to disclose information about chemicals used during the controversial oil and gas development process known as hydraulic fracturing, or fracking.
Under regulations approved in 2010, Wyoming became the first state in the nation to require well operators to disclose the identities of chemicals that are mixed with water and injected into the ground during fracking. But since the regulations were adopted, the Commission has approved some 50 secrecy requests, shielding identifying information about over 190 different chemicals, by Halliburton and other oil and gas service companies.
Earthjustice, representing the groups, is asking a judge in the Natrona County District Court for the State of Wyoming to rule whether WOGCC acted illegally in granting the trade secrets requests and arguing that companies must reveal the identities of chemicals used during fracking.
Disclosure of hydraulic fracturing chemical information is a critical step in protecting public health and water quality. A review of the information that is already available is sobering: 78 percent of known fracking chemicals are associated with serious short-term health effects such as burning eyes, rashes, asthma-like effects, nausea, vomiting, headaches, dizziness, tremors, and convulsions. Between 22 and 47 percent of those chemicals also are associated with longer-term health effects, including cancer, organ damage, and harm to the endocrine system.
The case could set a broad legal precedent—as the states of Texas, Arkansas, Pennsylvania, Colorado, Montana, and Michigan all have fracking chemical disclosure regulations similar to Wyoming's on the books.