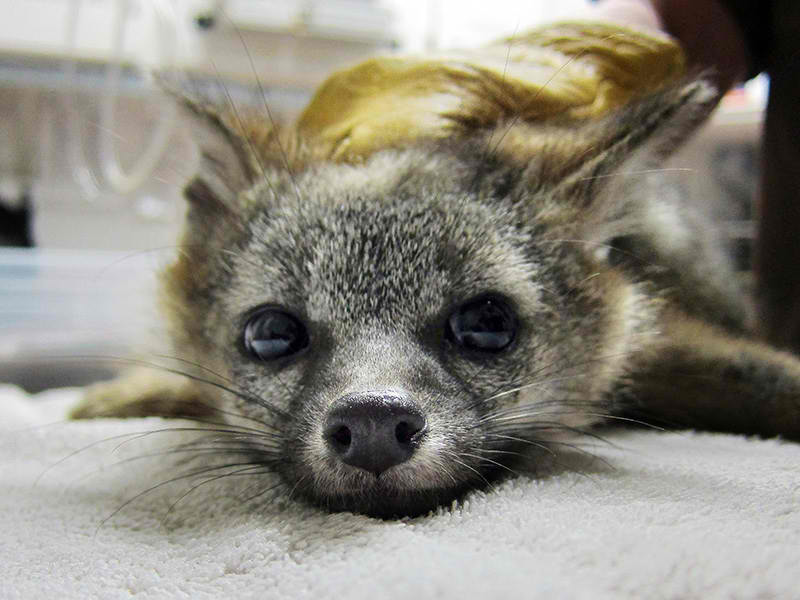 Photo courtesy of Melanie Piazza / Wildcare
Case Overview
The American Bird Conservancy, Center for Biological Diversity, Defenders of Wildlife and the Sierra Club, represented by Earthjustice, have taken legal action to support the U.S. Environmental Protection Agency's efforts to ban sales of several harmful rodenticides.
The rodenticides at issue, marketed by British-based multinational conglomerate Reckitt Benckiser LLC, under the brand name "d-CON," do not comply with safety measures established by EPA in 2008 to protect children, wild animals, and pets from accidental poisoning.
The rodenticides interfere with blood clotting and cause the victim to bleed to death. In the absence of safeguards, rodenticides pose a significant risk to bobcats, foxes, owls, and other animals that are apt to eat poisoned rats or mice.
In 2008, EPA ordered companies to re-formulate their products in protective bait stations and to stop marketing the most toxic rodenticides on the consumer market, instead limiting their sale to large containers from agricultural supply stores. Most other manufacturers have been quick to conform.
Stay Connected For Updates
Join our community of 1 million supporters and receive urgent action alerts.